For most, the mention of Vienna evokes thoughts of its artistic and intellectual past, primarily because of two of its most famous residents: Mozart and Beethoven. For others, the historic importance of Imperial palaces including the Habsburgs summer home, Schönbrunn palace or the 18th century Baroque style Belvedere palace. During the holiday season, Vienna is more well-known for an extensive network of Christkindl Markets! These markets date back to the Late Middle Ages in German-speaking parts of Europe where local artisans can showcase their talents. Many of Vienna's Christkindl Markets today serve Austrian delicacies such as gulasch (Austrian goulash), wiener schnitzel (breaded, pan-fried veal cutlet) and apfelstrudel (apple strudel). This year we went in search for the top Viennese Christkindl Markets and provided our category favorites below!
Christmas Market at Schonbrunn Palace – Voted Most Number of Exhibitors
First stop: Schonbrunn Palace. Celebrating its 25th Christkindlmarkt, this market is outside of Vienna's city center but worth a visit. This year's market hosted 80+ vendors selling everything from traditional handicrafts, Christmas decorations in glass, wood, ceramics, paper and tin, and nostalgic toys. It also featured a wide range of central European culinary dishes, of which you can expect anything from giant German pretzels to sweet chestnuts or gingerbread. This was the most "all inclusive" market that we visited during our time in Vienna – a one stop shop if you are short on time.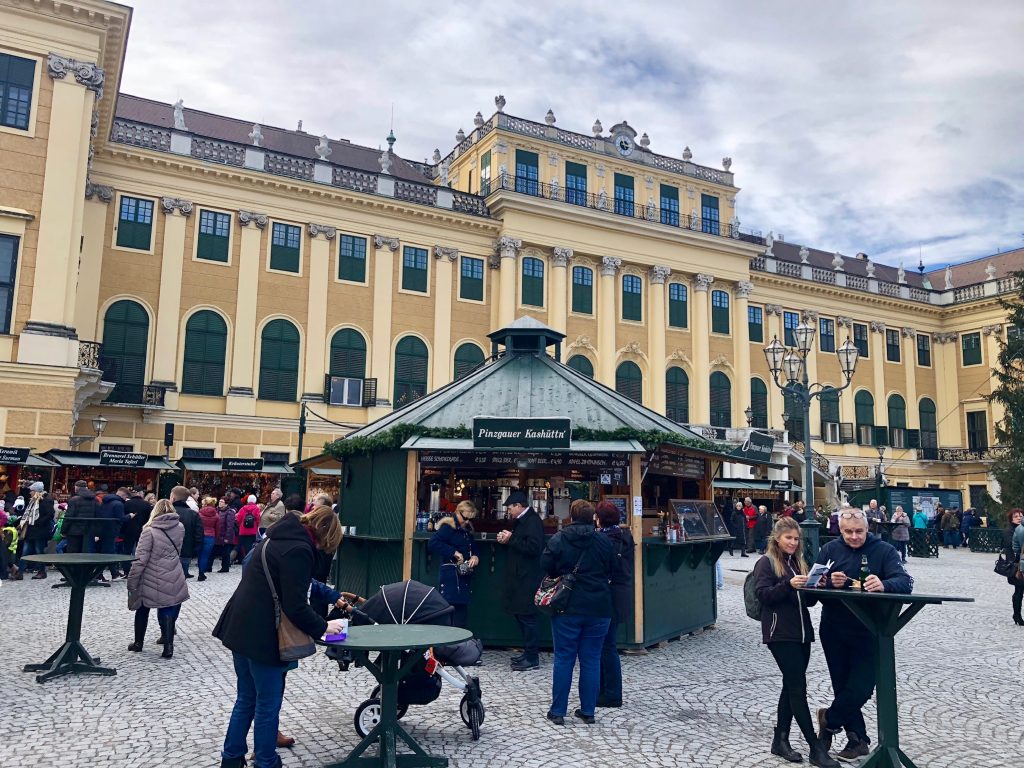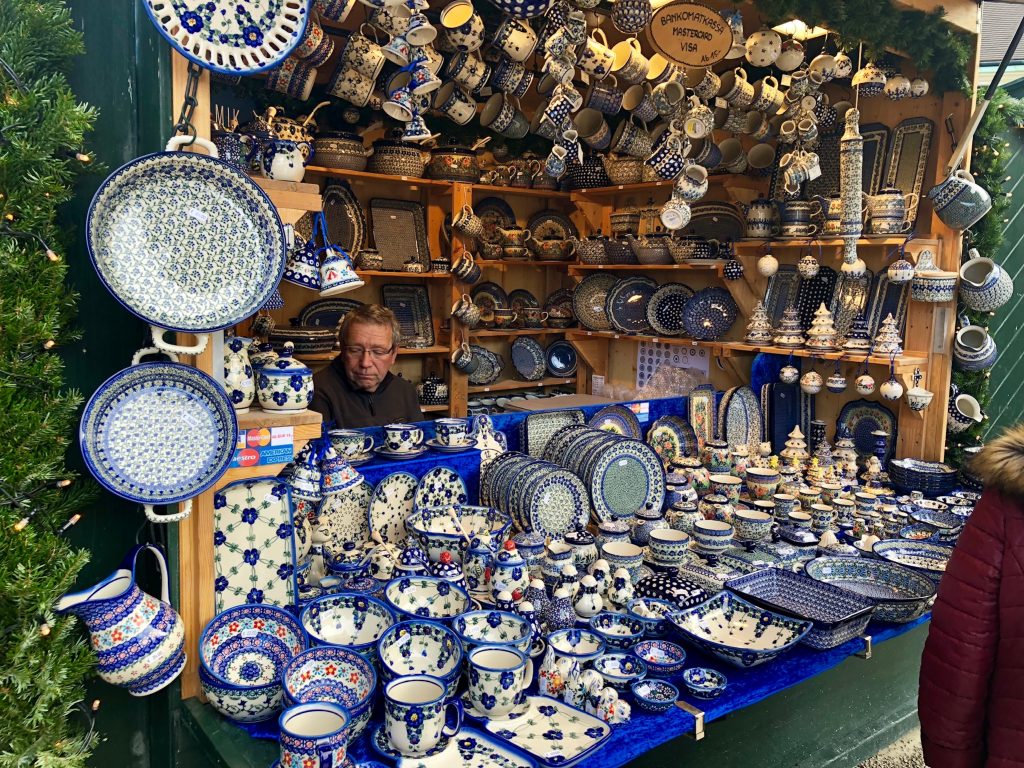 Art Advent on Karlsplatz – Voted Personal Favorite
While other markets highlight Austrian trinkets and traditional delicacies, the Karslplatz Art Advent has a large focus on quality goods for local artists. The purpose is to showcase products originating from the ideas and abilities of one person. The Karlsplatz, located only 15 minutes walking from the city center, has the Karlskirche as a beautiful backdrop. This market is unique because it includes children's activities, live performances by both national and international bands, performances by groups Soluna Rising and Dremdancer, and demonstration workshops to see individual artisan techniques!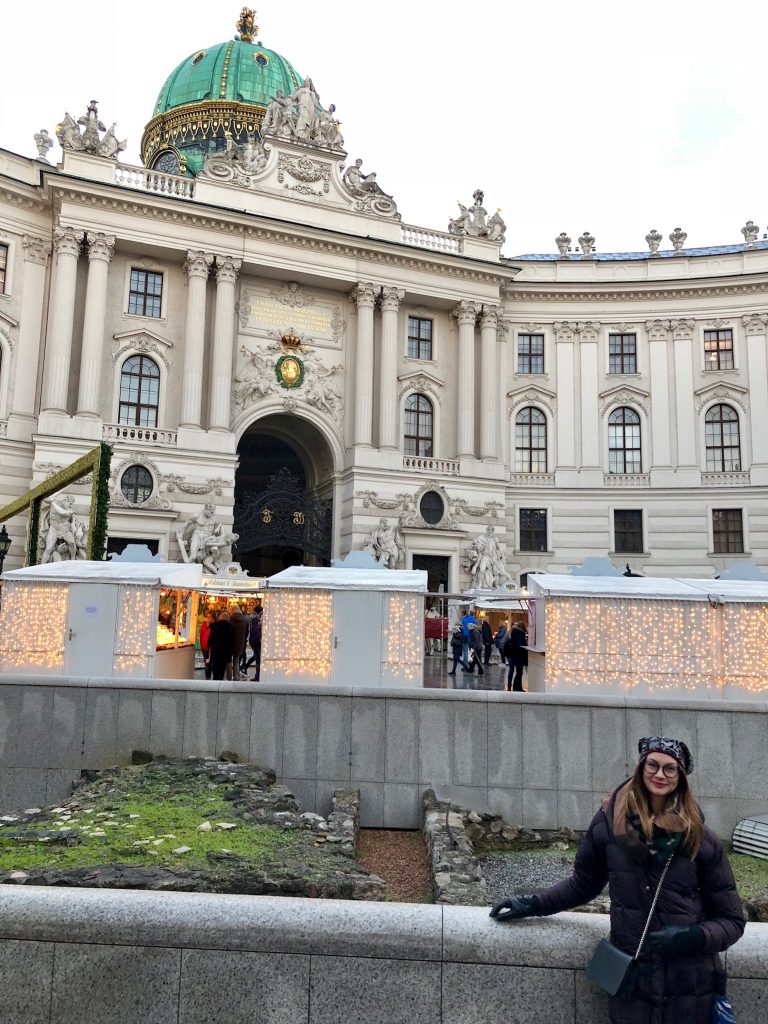 Stephansplatz Christmas Market – Voted Newest and Most Traditional
A must see in Vienna, St. Stephen's Cathedral is renowned for being the mother church of the Roman Catholic Archdiocese of Vienna and the seat of the Archbishop of Vienna. Being so centrally located, this is a high tourist destination where travelers can find "best of" selections to highlight Austrian culture. This market is considered traditional because markets from the "days of yore" were centered around large cathedrals such as St. Stephen's. Each stall is made of wood and adorned with Christmas lights, and the cathedral lights up each night in Christmas colors.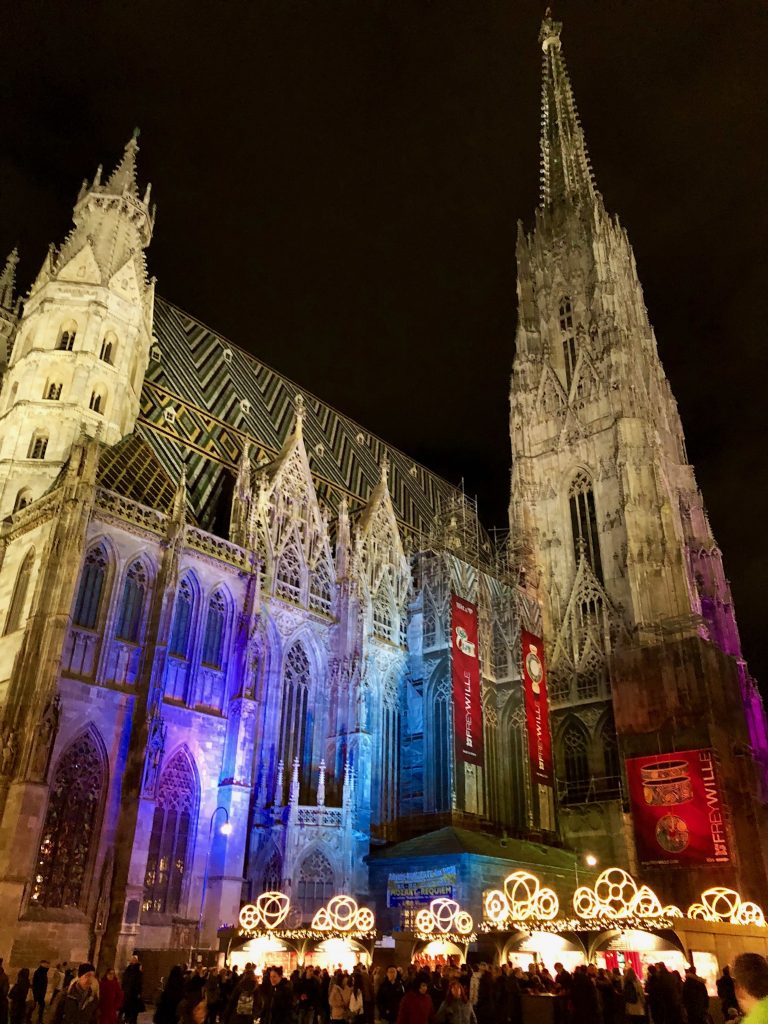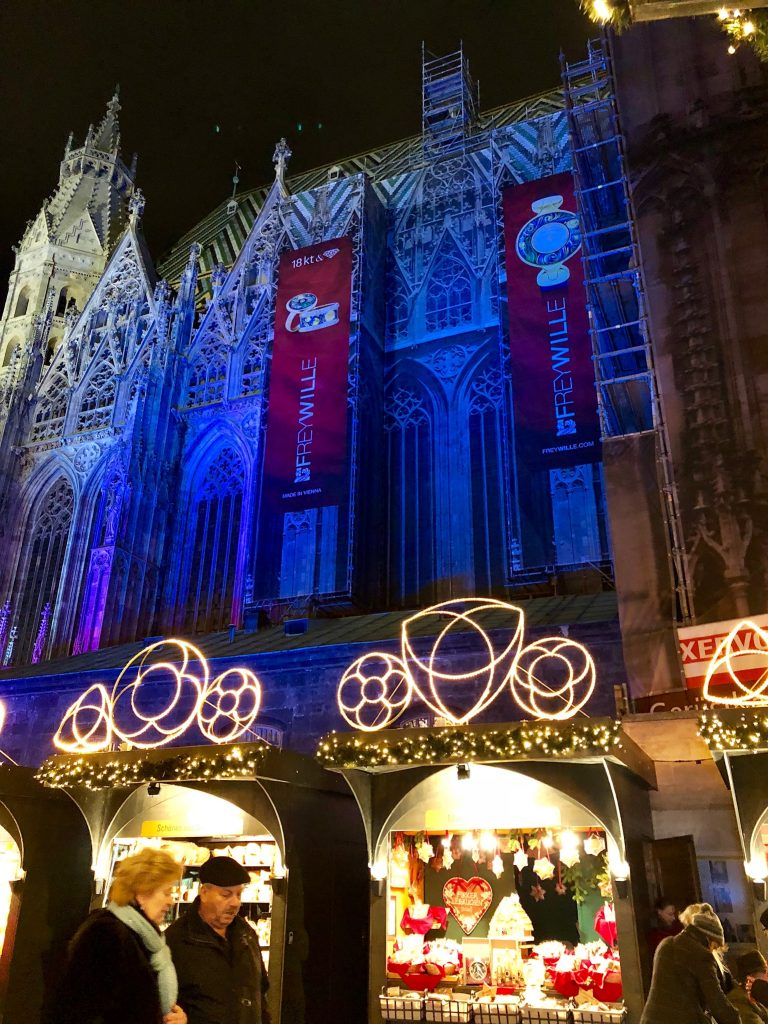 Christmas Market at Spittelberg – Voted Most Local

Our last Christkindlmarkt we visited in Vienna was a suggestion from a local guide. Our guide was originally from the ninth district in Vienna and even tours many of the top-rated markets throughout the city – a true expert! We decided to check it out because we heard this is where the locals hang out. Spittelberg used to be a suburb of Vienna but has now been absorbed into the city and is only a 10-minute walk from the city center! As compared to other markets in Vienna's main squares, this market was tucked in a series of neighborhood side streets. Tucked in the revitalized Heritage District this market offers items such as silver jewelry, ceramic goods and clothing created by local artisans.