Back to Blog Home
5 Ways Traveling Abroad in High School Will Help Your Students Get into College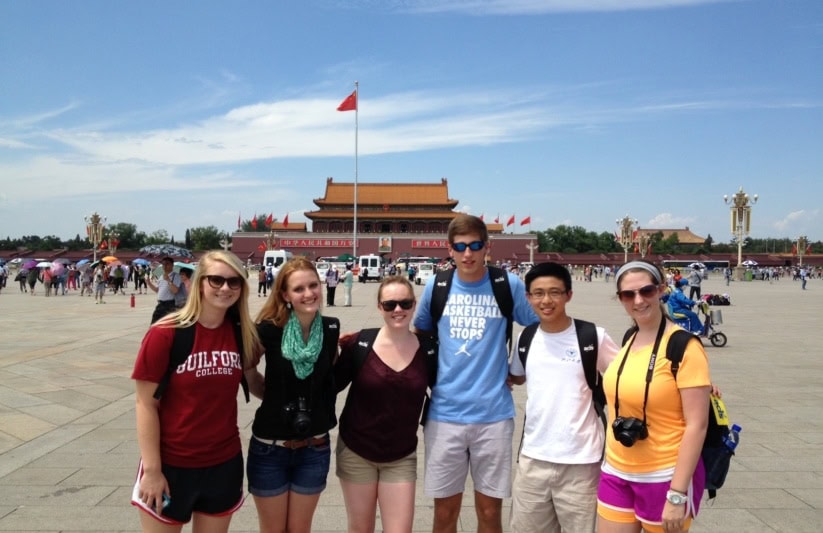 Getting into the college they want is a challenge every high school student faces. According to the U.S. News and World Report, college applications have increased 15% nationwide over the last 30 years forcing admissions counselors to be increasingly selective. Whether it's excelling in academics, sports, the arts or a combination therein, applicants have to find a way to distinguish themselves amongst the masses.
One way to make their application stand out from the pack is educational travel experience. Here are 5 ways studying abroad in high school will help your students get into college:
1. Gain a Global Perspective
Whether they're traveling to China, Costa Rica, Iceland or Ireland, getting outside the United States is a great way to see how big the world really is. Reading a newspaper, going to a grocery store or attending a sporting event are all amazing ways to evolve their thinking. Universities are increasingly looking for students who can graduate as global citizens.
2. Learn to Speak a Foreign Language in the Real World
Learning grammar and pronunciation in the classroom is a great place to start, but thinking on their feet and using their language skills to order in a restaurant, get directions, or make new friends are completely different experiences. Being dropped into a new country forces them to apply themselves and put their language skills to the test. They may discover they know more than they think!
3. Learn How to Communicate Across Cultures
Collaborating and communicating with people from different cultural backgrounds is a skill that's becoming more and more in demand. College campuses are very internationally inclined and admissions officers are increasingly mindful of how their decisions will affect that culturally diverse atmosphere. Travel experience can be one great way to add some cultural sensitivity credibility to their application.
4. Become More Independent
Traveling abroad forces you to think and act for yourself. Whether they've never spent much time outside your hometown, or they're a veteran world-traveler already, colleges will want to know they'll step on campus confident and mature, ready to independently chart their course to success.
5. Collect Material for Your College Essay
Their college essay is their chance to leave a personal impression on the admissions officer considering their application. It's their chance to create a sense of who they are and what they're all about. The fact they chose to travel and they've gained enough from the experience to have something thoughtful to say about it can leave a lasting impact. Remember though, emphasizing travel experience will have the optimal impact if it's connected to a larger narrative (not just a one-off experience) so as to avoid coming off contrived or artificial.
Experience is always the best teacher. Once they've returned from your trip abroad, they'll be amazed how inspired they are to learn, live and grow. Investing in travel will pay off for the rest of your life.