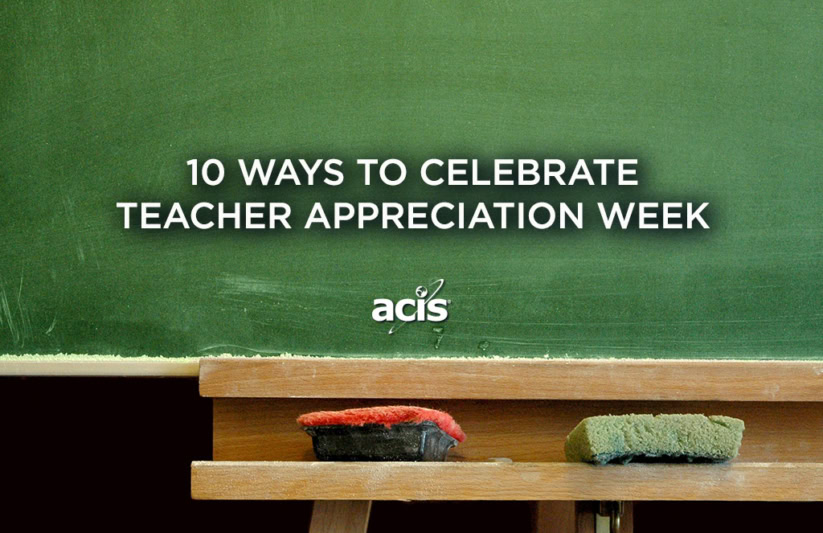 May 4th-11th marks Teacher Appreciation Week, and while you may see a shortage of Red Delicious apples in the produce section, there are plenty of other creative ways to acknowledge the passion and dedication of the teachers in your life.
Here are 10 small ways to celebrate teachers that show gratitude without having to buy a one-time souvenir. Complete #10 and you could win a $50 Amazon gift card!
1. Write a Note About a Time They Inspired You
You don't have to buy a card to share a meaningful sentiment. Grab some pen and paper and write a note to your teachers about a particular interaction with them that had an impact on you. Whether they illuminated a concept in science class or helped build up your confidence in a moment of doubt, acknowledging and celebrating a teacher's impact can be a gift in itself.
2. Invite Them to Lunch
No spending spree required! Invite your teacher to a group lunch in the cafeteria or the classroom. It's a great chance for you to connect with them personally and talk about life outside the classroom (aka what they thought of the newest Avengers movie).
3. Make Their Lunch Special
On the flipside of #2, lunchtime is often a teacher's chance to have a break. Why not make it feel like a real meal? A tablecloth and some fresh cut flowers on the table will go a long way. Or you can download #4 as a decorative centerpiece!
4. Download This Image
Share this with your teacher. You can print it out or share over Facebook. Be sure to use #TeacherAppreciationWeek!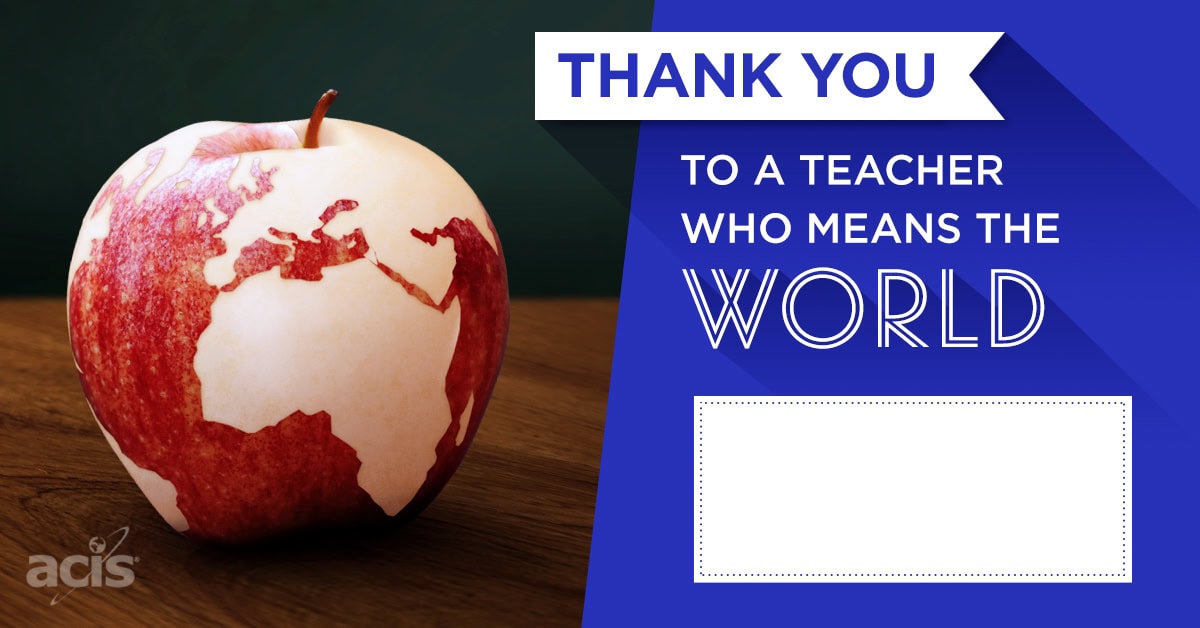 5. Reach Out to Past Teachers Who Have Helped You
Teacher Appreciation Week isn't just about celebrating the teacher you have now: it means celebrating the hard work of teachers past, present, and future. Reach out to a teacher you've had previously – 10 months ago or 10 years ago – and let them know the work they did inspired you. Even the smallest acknowledgement can make a huge impact!
6. Put Together a Collage
Does your teacher say the darndest things? Or maybe it's the words of compassion that have stuck with you. Work with your classmates to come up with a collage of all the attributes you love about your teacher, including all-time favorite quotes, and create a poster or a door covering that celebrates their personality.
7. Donate To or Volunteer For a Cause That's Important to Them
Does your teacher like animals? Music education? Environmental research? Make an individual contribution to a program they support or gather your friends for a collective donation. Bonus points for following through on a subject you've discovered through your in-class activities: knowing students are engaged in the curriculum is a teaching win!
8. Help Stock the Classroom
Speaking of donations, if there is one thing teachers are always in need of, it's school supplies. Consider donating gently used pencils, markers, and paper from your home or bring an item or two from the dollar section.
9. Create a Compliment Wall
You probably don't interact with every teacher in school, but wouldn't it be great to make a space for anyone to share their memories and positive attributes? Talk to your school admins about setting up a communal bulletin board for the week where everyone can leave notes. Peninsula High School's "Share the Love" campaign was in February, but the concept is great for Teacher Appreciation Week too!
10. Leave a Comment on This Post 
Share your gratitude for a teacher in your life, past or present, in the comment section of this post and you will be entered to win two $50 Amazon cards, one for you and one for your teacher! We will share select comments on our social media pages during Teacher Appreciation Week and select a winner via lottery. Comments posted before May 9 will be considered.