On this particular day, I had gone out to the Lido to check on a couple of hotels and walk down to the Adriatic side to check on the Hotel des Bains which is currently undergoing renovation and will be closed for two years. It seemed so bleak and conjured up all of these memories of Thomas Mann's novel, Death in Venice.
I walked along the empty sandy beach where the deck chairs were stacked forlorn as the wind whipped off the ocean. I imagined how different this scene would be in the summer with the umbrellas, beach tents (I love beach tents), the stabilimenti selling their spaghetti alla vongole to the sun worshippers, and the constant noise of beach tennis with paddles smashing a rubber ball on and on by the water's edge. But this was winter; a different scene.
And I quite liked it.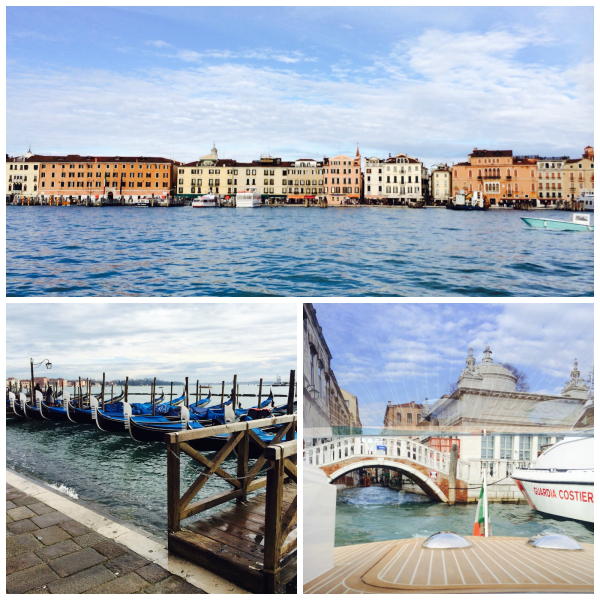 Eventually, I headed back to the lagoon side of the Lido and caught the vaporetto from the Santa Maria Elisabetta stop back to Venice.
If you're lucky and the day is clear you have this extraordinary view of the island. There is Santa Maria della Salute with its Wren-like dome, and then San Marco and the Basilica just to the right. But behind that is the real view of all views. You can see the tops of the snow covered Dolomites on this late January day. Truly, this is one of the great views of the world.
As the boat draws close to the gondolier platform near the Hotel Danieli, you are suddenly aware that you have entered into a real magic kingdom of Byzantine magnificence.
I love Venice in the winter.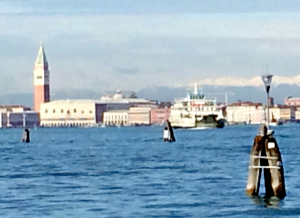 Peter Jones is the founder and President of ACIS. Knowing the important difference between a trip that's mediocre and one that's extraordinary, he built ACIS from a deep belief and understanding that teachers and students deserve the best—from itinerary development to hotels to perhaps most importantly, the people hired to guide teachers and students throughout the journey.