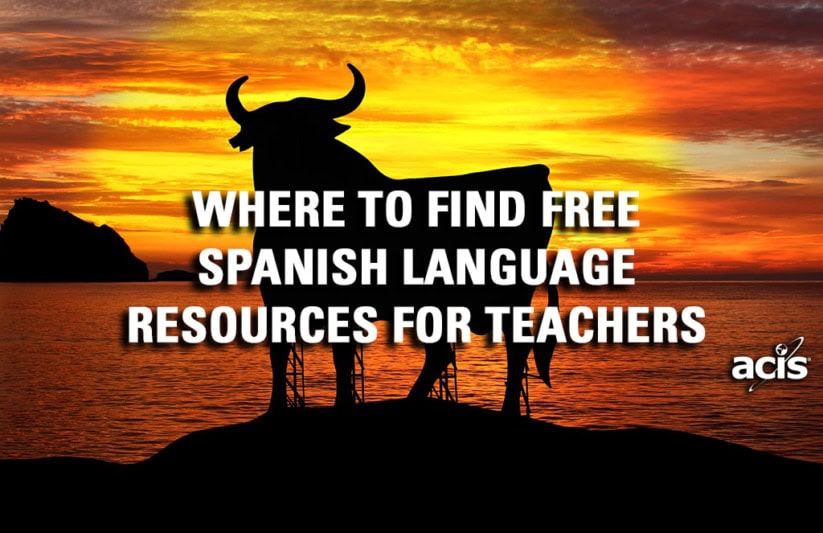 Spanish teachers are always on the lookout for new resources to help their students delve deeper into the target language. That's why we've compiled a list of websites that offer Spanish teachers new resources packed with ideas and lesson plans to assist in teaching Spanish to your students. These sites offer a variety of fun, original, and interactive activities that still a thoroughly educational experience for your students. And the best part? They're all FREE!
1. Spanish4Teachers
This interactive website gives free resources to Spanish teachers who are eager to find new PowerPoint presentations, lesson plans, and teaching material that will be sure to engage and excite students of all ages. This website has something for every teacher!
2. Online Resources for Teachers of Spanish
If you are looking for assistance for teaching Spanish to beginners, this website is for you! Each tab offers categorized teaching suggestions on concepts such as the alphabet, family and the parts of the body through songs, rhymes and exercises! Don't be surprised when your students walk out of your classroom singing "Cabeza, hombros, piernas, pies!"
3. Spanish Playground
There is no doubt that the most fun way to learn is through creative and entertaining activities. Spanish Playground has a plethora of resources that teachers can such as crafts and printable resource that make learning the basics vocabulary and grammar seem significantly less tedious.
4. Teaching Ideas
This website offers a variety of downloadable posters and worksheets that can be posted around the classroom and other places to assist in reminding students of specific Spanish words and phrases that are often used in conversation!
5. Spanish Proficiency Exercises
For those looking for a more structured, advanced style of lesson, this page by the University of Texas at Austin has videos and downloads that are great for proficiency exercises. From beginning to superior, all levels of ability can benefit from the practice of language and style of native speakers seen on this site.
6. Kahoot
Kahoot is not just for Spanish teachers, it is a phenomenon celebrated by teachers of all areas. On this site, teachers are able to create quizzes, discussions, or surveys that can be used inside and outside of the classroom to get students excited about learning! These applications make it fun and easy to reinforce knowledge, recap learning, and practice before exams!
7. teAchnology
Stuck on lesson plan ideas? This site has you covered with over 46,000 lesson plans! Teachnology categorizes lesson plans by specific subjects making it easy for teachers from kindergarten to high school find worksheets that suit their classroom needs.
8. Spanish Online
This site has everything from teaching to learning to traveling that will definitely enhance your knowledge of the Spanish language and culture. Teachers can find free lessons and lesson plans along with interactive downloads and a blog!
What websites did we leave off our list? Let us know in the comments section below!