Get to know our tour managers, well-traveled and fascinating individuals who make your ACIS educational tour truly unique and unforgettable. Today we're happy to introduce you to Tanis Danielson.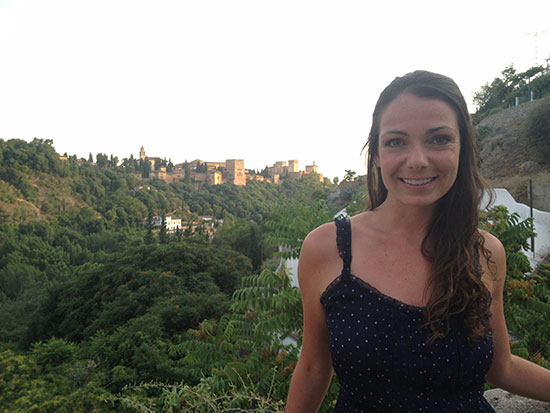 What's one thing you wish every young adult could experience while traveling?
That first moment when you thought you'd really screwed up in a foreign country—missed your train, lost your passport, dropped your wallet in the sea—but everything somehow turns out alright. Maybe even for the better. It's that feeling of having survived a freefall and suddenly knowing that it was the magic and mystery of this great big world that caught you. It's the moment when you learn that your intuition is your best guide and you decide to trust yourself. That sense of empowerment you feel never leaves you.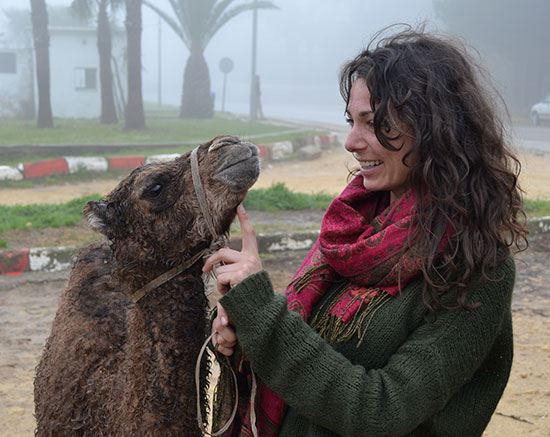 Give us a little background on yourself. Where have your travels taken you?
I am from Toronto, Canada and I speak English, Spanish and do my best to understand French and Catalan. I have a degree in Philosophy and a minor in Art History from Concordia in Montreal. I've been lucky enough to have lived in lots of places already.
I finished my final year of high school in Neuchatel, Switzerland and then returned to Canada to do my university degree. Afterward, I lived in New Zealand for one year, near Auckland and then in the south island, not far from Christchurch. I worked there as a horse trekking guide and spent many glorious hours riding through the mountains and forests, showing visitors hot springs and nibbling the wild cherries and apples as we went.
In stark contrast to that sleepy town in the south island, I moved to the big smoke—London—where I lived right in the centre, on one of Soho´s most famous streets. I worked in an estate agency there, answering phones and perfecting my fake British accent. But after about a year of that, my feet started to get itchy again so I picked up again and made a move to Los Angeles. I was writing for an online magazine there and it was alright, but I wanted something more challenging so back across the sea it was.
This time to Barcelona where I have lived for 6 years! It is the longest stay by far and I can attribute that to the fact that I might have found the perfect combination of cosmopolitan and urban life, with a dash of beach and mountains, amazing cultural aspects like architecture, art, music and food.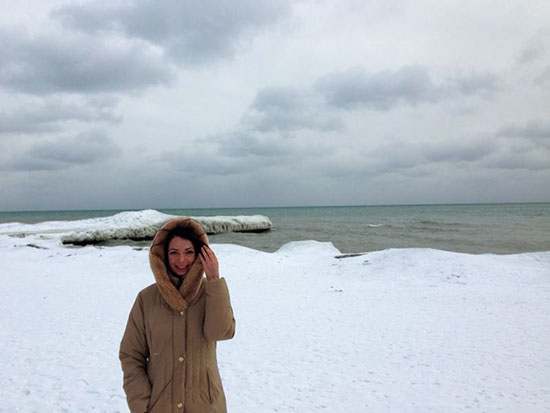 If you had to convince a parent to allow his or her child to travel on an ACIS tour, what would you say?
Traveling the world changes not only the traveller but also the trajectory of their life. New experiences at a young age can do nothing but encourage curiosity, tolerance, understanding and inspire adoration for all the different people and places around the world.
As a result of my time in Switzerland, suddenly the whole continent opened up and I realized that a couple of hours on a train or plane could mean a new language, completely different people and places, sights and smells. It was intoxicating.
Living in New Zealand taught me to cherish the natural spaces we have and impressed upon me the need to think about and actively help to protect the environment. Living in an unspoiled place like that caused me to reevaluate my relationship with the natural world and encouraged me to have a more positive attitude towards defending the safety of all the wonders we have on this earth.