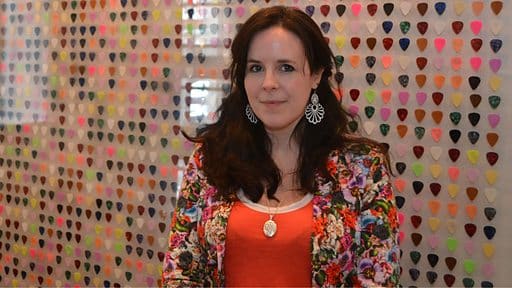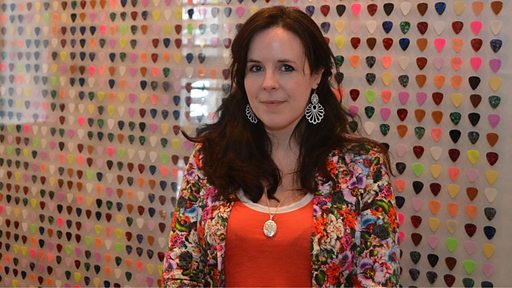 Tell us a little about yourself.
I studied Law with Law Studies in Europe at Lincoln College, Oxford, which involved spending a year in Paris. Once I graduated, I qualified as a barrister – the British version of a litigation lawyer, which involves wearing silly wigs and gowns – and immediately gave up law in favour of becoming a film journalist, presumably because I hate money. Ever since, I've been working for Empire Magazine, the world's biggest film magazine, which involves watching, reviewing and writing and talking about films, interviewing filmmakers and stars and occasionally visiting film sets all over the world. I still haven't met George Clooney or Brad Pitt, but otherwise I've at least been in the same room as most of Hollywood's biggest stars.
I speak French and Spanish, and tour guiding keeps them from getting too rusty; and aside from my year in Paris and lots of travelling in Europe and the US, I lived in Houston, Texas for a few months.
Outside work, I'm a film nut (obviously), an increasingly keen theatregoer and a slow but steady runner. A trip to some of the US National Parks last year has encouraged me to start hiking a bit too; I want to go back and see more of your wilderness!
Did you travel a lot growing up?
My mum was a French and Spanish teacher, so family holidays were generally to one of those countries. Since I grew up in a quiet and rather modern corner of Northern Ireland, I fell madly in love with any and all old buildings – especially the Gothic cathedrals of Europe, and the Alhambra in Granada. Since then, I've had the chance to visit Toledo and Carcassonne and conceive a long-standing desire to go live in a walled medieval city. One day!
What's one thing you wish every young adult/student could experience while traveling?
I wish everyone could see Chartres Cathedral. I'm passionate about the Gothic cathedrals of Europe: unlike St. Peter's and St. Paul's and all the more modern buildings, they were built by unknown architects for something other than their own glory. Whatever your beliefs, there's something inspiring about these mammoth structures that were built by humans with only rudimentary technology, purely as an expression of faith, hope and communal spirit. They're the closest thing in the world to magic.
Tell us something interesting about yourself that we might not know.
My claim to fame is mostly claims to other people's fame! I've been on set of Harry Potter and poked through Dumbledore's books; I have seen flaming vampires jump out of burning buildings into piles of artificial snow; I talked to Hugh Jackman while he was dressed as Wolverine; I even interviewed Kermit the Frog. I'm lucky I have such a fun day job, because after working as a tour manager for ACIS most normal jobs would seem dull.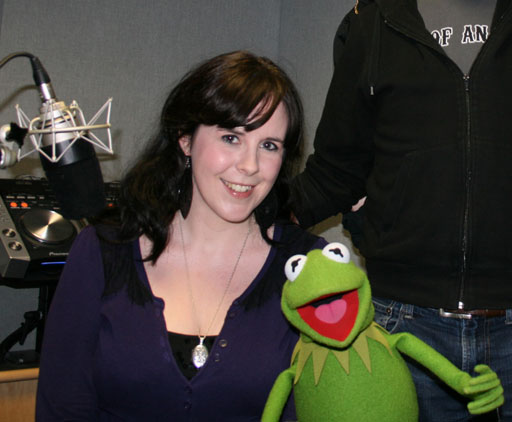 What's your favorite foreign expression?
"Eso si que es!" – which means, roughly, "That's it!" in Spanish. I like it because I know a very lengthy and very bad joke about a young Spaniard in London who realizes he has forgotten to bring socks with him. Despite not speaking any English, he goes to a nearby men's shop to try to explain what he needs. After being shown everything from suits to cufflinks to ties, the rather snooty shop assistant finally brings out socks, and the Spaniard delightedly exclaims, "Eso si que es!" and the shop assistant says, "Well if you can spell it, sir, why can't you say it?!"
If you had to convince a parent to allow his or her child to travel on an ACIS tour, what would you say?
I'd tell them that every single traveler experiences something on the trip that opens their minds to the world and makes them feel knowledgeable and more cosmopolitan when they get home. There's something special in seeing it happen when students visit somewhere new that just blows their minds – and there's always somewhere on the trip, even for the coolest and most cynical among them. There have been students who I thought were not looking or not interested, and then they'll make a remark that night at dinner, or next day on the bus, and you realize that their view of the world has been changed, just a little, and their horizons opened up, and also that they're having a wonderful time. It's great to see it happen.