Not many things in the world can beat the buzz of the water taxi from Marco Polo to the center of town. We had arranged to stay in an apartment near the Ponte dei Greci. It is a delightful neighborhood set 10 minutes back from St. Mark's Square and a ten-minute cut through to the Rialto.
And so, we ended up in a fabulous palazzo built around 1550 by the Cubli family. It's run by Roberta, a charming woman who in between managing the Palazzo is also a local Venetian guide. Venice is certainly a great city to get lost in. If you've only got a short while, Roberta is the one to get you to all the right spots.
I adore Venice in the winter. The weather is cool but comfortable in addition to less travelers. For instance, we took the Vaporetto for a boat tour. It can get expensive, so you can also skip it and tour on foot—it's truly great fun to walk, get lost and discover hidden gems around every corner if your student trip to Italy takes you here. Whether or not you take my advice and get lost, these are some of the top things to see on your high school trip to Venice, Italy.
1. Rialto Fish Market
.
The Pescheria is THE place to get fish since the 1000s. Most importantly, even if you're not in the market for fish, you should head to the Rialto Fish Market for the people watching.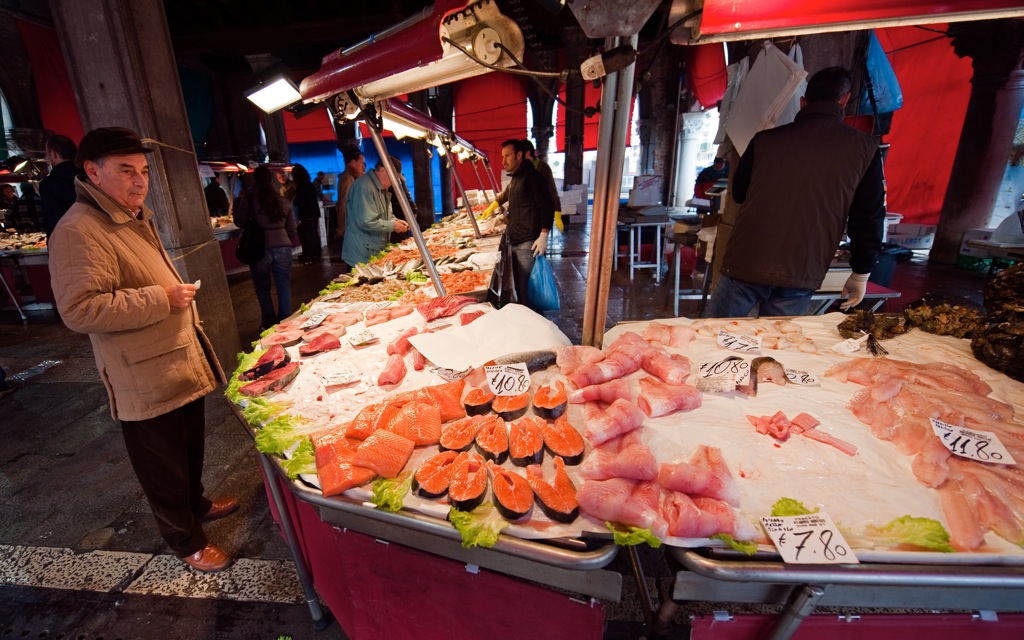 2. The historical neighborhood of the Jewish Ghetto.
Notably, 2016 marked the 500th Anniversary of the Jewish ghetto. The historical area is undergoing revitalization in a $12 Million dollar project.
3. The Marco Polo Airport Water Bus
The Marco Polo Airport Water bus (vaporetto) €15 gets you from the terminals to Venice. Keep in mind: You need at least two people for this airport transport! If you travel solo, above all, it's the perfect excuse to make friends on the plane!
4. Santa Maria della Salute
Completed in 1687 – you can just call it the "Salute" or health. It is built after the plague took out a third of Venice's population.
5. Wine
Venice does wine well; and so if you're of legal age to imbibe, spending your entire trip with a wine glass permanently attached to your lips is an idea worth considering. 'That's Venice' provides a good guide to Bacari, which are the favorite wine bars of Venice locals. As 'That's Venice' describes:
"Venetian, in fact, rather like those small bars where you're often just standing, with a single entrance light and developed in depth, smelling of wine and no-frills: these are their favorite venues, and they are called Bacari!"
To sum it up, Venice is one of the most unique cities on the planet. It is exceptional and merits exploration. This top things to see on your high school trip to Venice, Italy is only to get you started. Go on and explore and create your own unique list as well.