Happy Friday, adventurers! In case you missed anything while debating the color of this dress, we rounded-up travel and education news from ACIS, around the country, and around the globe.
— After interviewing hundreds of older Americans for his latest novel, "30 Lessons for Loving," Karl Pillemer, a Ph.D. gerontologist at Cornell University, discovered a common regret according to the older generation: they didn't travel enough in their younger days.
"Travel is so rewarding that it should take precedence over other things younger people spend money on." – Karl Pillemer.
— No regrets for these ACIS travelers: our TripStream is flooded with photos from February travels to England, Italy, Greece, France, Switzerland, Germany, Spain, Mexico, and Central America. Be warned before viewing: TripStream photos are known to cause an immediate case of wanderlust.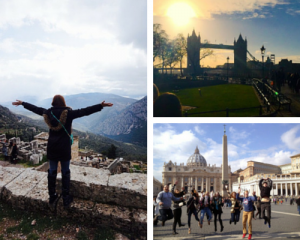 — Travel was trending on Twitter this week thanks to #StudyAbroadBecause, an initiative started by the State Department in December, encouraging college-age students to travel and study abroad. As today's older generation advises: travel early and often!
"When we study together and we learn together; we work together and we prosper together." -President Obama
— Not to be outdone by the study abroad hashtag, a pair of police-evading Llamas in Arizona also captured the internet's attention – before being captured. We can't be sure where the Llamas were headed, but it may have been an attempted return to their native homeland: Peru.
— Fairmont Hotels & Resorts recently released an infographic that can answer all your important travel photography questions, including: the most "liked" Instagram filters, tips to get the best shot, and the most popular photography destinations worldwide. Great for photography pros and iPhone novices alike! "A World Through A Lens" Infographic by Fairmont Hotels & Resorts.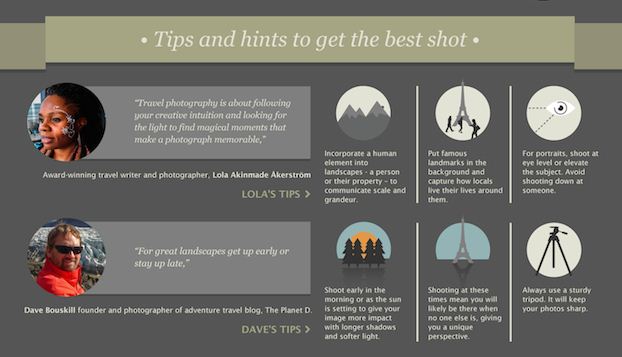 And that is a wrap. We hope your weekend is filled with opportunities to learn, inspire, and travel!
Have any interesting educational travel news this week we may have missed? Share them with us in the comments, tell us on Facebook, or tweet us on Twitter.