Each month we spotlight an ACIS traveler who reminds us that travel does indeed change lives. This month we're chatting with Madalyn Stover, a high school senior from Lancaster Country Day School in Pennsylvania. Madalyn recently traveled to China and will be attending college in China next year.
Hi Madalyn, thanks for taking the time to chat with us. I understand you're already quite the world traveler and China wasn't your first time overseas with ACIS. How did your trips compare?
Madalyn: My first trip overseas was with ACIS to France freshmen year. Both were excellently guided. In France we were able to go to the countryside as well as the city. In China were able to go to three different cities and witness a wide variety of cultural differences, both among the cities and America. Going to Asia was a lot different than going to Europe. The customs and culture are so vastly different from America in Asia, which is partly why I liked it so much. China had an aura of peace and harmony, and it felt like a community. France was a busy city and it had a lot of interesting history that was fun to learn about. The guide was very engaging and she had great stories to share. In China, obviously there is a lot of history. It was great to hear about the stories and visit the sites.
Did you have a favorite experience from your trip?
Madalyn:The highlight of China was easily the tour of the Hutong Village. We were able to sit down with one of the villagers and talk about her experience growing up in China. She was a beautiful lady who radiated joy and pride. I will likely never meet a woman like that again. She was just so amazing and loved to tell us about her life. It really rounded out my experience in China.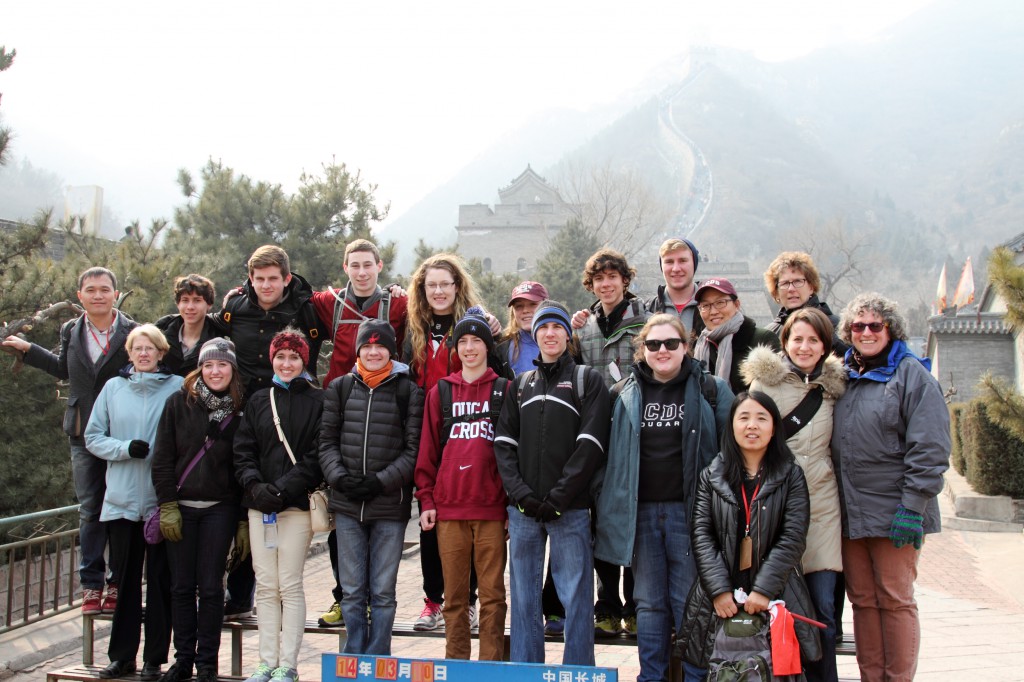 That sounds wonderful! What do you think you've gained from traveling abroad?
Madalyn: Now that I am going to college next year in China, this experience has allowed me to see China and embrace the culture before I start my first semester in Shanghai this fall. I am grateful that I got to see China with my class and practice my Chinese. I learned to adapt to the culture and embrace the challenges it presented. For me, educational travel is as much about learning about you as it is learning about the culture and country. It is important that you pay attention to how a place makes you feel and think.
I completely agree. If you had to convince another student to travel on an ACIS tour, what would you say to them?
Madalyn: I would tell them that traveling is a gift that should be experienced fully. I truly feel I was able to experience China fully through our wonderful tour guide Bruce, as he was so knowledgeable. ACIS gives some of the best-guided tours I have ever been on. The guides are friendly and willing to answer any questions. They really like to get to know you and your life.
And is there a piece of advice you'd give fellow students before their first trip?
Madalyn: Don't be afraid to try new things or step out of your comfort zone. You will be able to do amazing things if you just let yourself do it.
Thank you Madalyn. Sounds like you've got this travel thing down. Good luck next year in China and wishing you many more travel adventures! If you have a similar story to share, tell us on Facebook and you could be the center of a future student spotlight story.