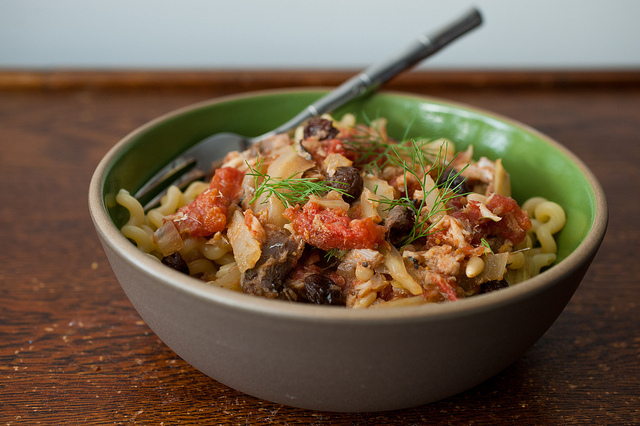 I love food and I love to travel. This is probably because I am English and as a kid we didn't get to travel much and we grew up eating jellied eels, pork pies, and fish and chips. That stuff either wrecks your palate for the rest of your life or it spurs you onto greater things.
But I got the cooking bug and I truly love to cook. When I was in Sicily recently, I visited the Case Vecchie, Fabrizia Lanzia's cooking school which is not far from Palermo. The huge crop of land that includes the Tasca d'Almerita winery is stunning. We were able to walk the gardens, drink some wine, and watch Fabrizia prepare a couple of wonderful dishes in her delightful little kitchen.
Wild fennel is a key element to many dishes that she prepares. It is the basis for an abundance of pasta dishes and in many ways a foundation stone for Sicilian cooking. Not much is done without a mention of the cherry tomatoes that are exported all over Europe. In the springtime, which for most of Italy would be mid-summer, everything is still so remarkably green and flourishing. It is the season of expectation and promise before the dry heat of summer makes the grounds a burned color and when the shade is at a premium.
Here is a dish I love: Pasta de la Sarde. It's pasta with sardines.
Ingredients include:
wild fennel (washed and trimmed)
fabulous olive oil
onion
garlic
salsa pronta (tomatoes, onions, bay leaf, and garlic cloves cooked in a pot until the tomatoes split)
fresh sardines that are scaled, cleaned, boned, with heads and tails removed
pine nuts and dried currants are optional
a glug of white wine
sea salt and pepper
It is served always with perciatelli or bucatini, the thick spaghetti with the hole in the middle designed specifically to coat your clothing in dollops of red sauce. If you cannot find fresh sardines, use canned ones, and if you cannot be bothered to make the salsa pronta, use a good quality can of San Marzano tomatoes. The real key ingredient here is the quality of the oil. It truly must be the best.
This is the most delicious pasta dish, but must never be served with cheese. The rule for the ages: No cheese on seafood pasta.
Enjoy!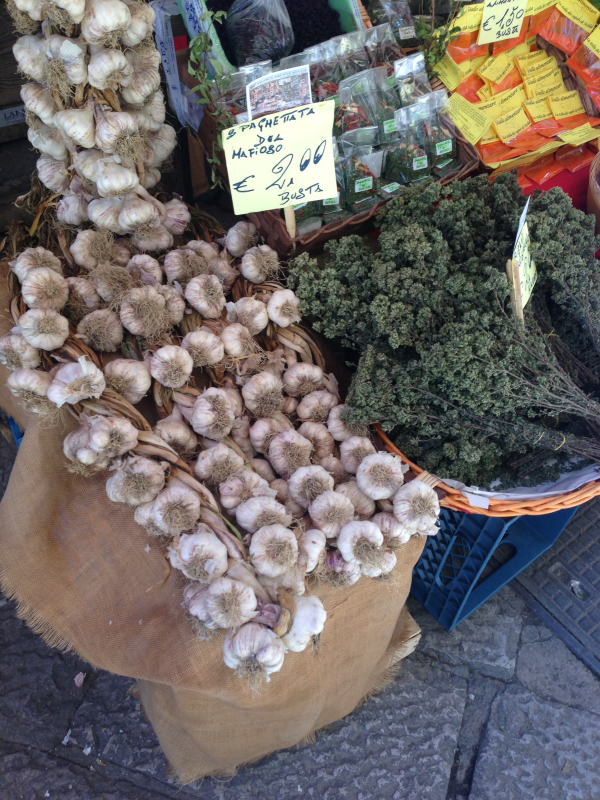 [Image credit: bowl of pasta con le sarde by sassyradish.com]