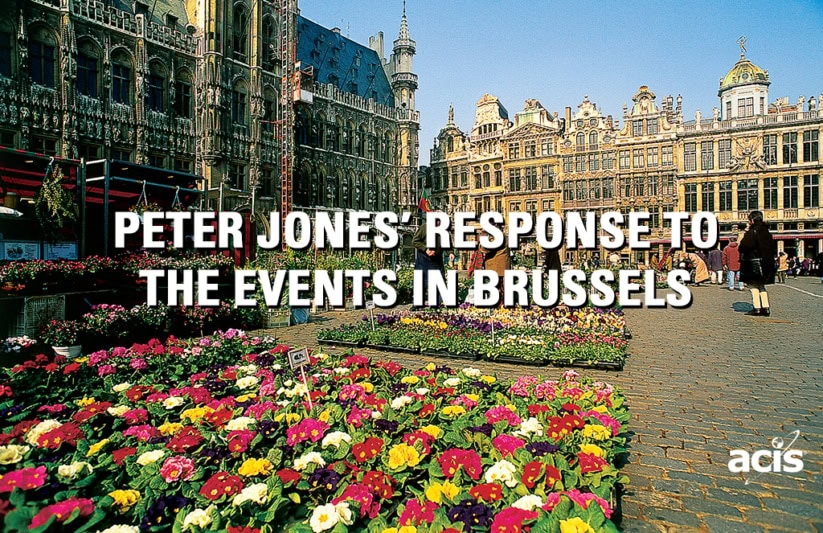 Dear Educators,
The tragic events that took place in Brussels on March 22nd serve as a reminder that peace in our world is never something we can take for granted. No matter how many times despicable acts like this occur, we must never let the perpetrators win by letting fear of the unknown govern our lives. The civilization we all share is too strong to be daunted by the senseless acts of these misguided few. Our thoughts and prayers go out to all of those affected by these latest events.
Our extensive overseas network on the ground and our offices in London and Paris are in constant contact with our Tour Managers leading our teachers and their students on trips throughout Europe. All of our groups are safe and secure. They are fully participating in and enjoying the cultural and educational activities they have planned. In the wake of this tragedy, life goes on.
Over the next few weeks, we will have a large number of groups visiting Europe. Safety and security have always been paramount to ACIS. Our travelers will see heightened security, and a continuing presence and check-ins by the ACIS team. Even now, we are talking with teachers, making adjustments where necessary and briefing all of our overseas staff on how to handle concerns that will arise. I will be in Paris and Rome during this time to meet up with groups, as will other members of our US based staff. We look forward to seeing many of you over there.
In the meantime, we all have an important job to do—to showcase our world, to explore iconic places and help students understand the beauty that has been bequeathed to us by artists and architects from centuries past. By being there and showing the power and meaning of cultural tolerance and understanding, we do a small part in making our world a better place. I have been traveling all my life. It has helped me understand our world a bit more and that is all we can ask as we go forward, especially in these difficult days.
Peter Jones
Read more about ACIS' approach to Safety & Security on tour.