Paul Daley is an ACIS Tour Manager who guides groups across the United Kingdom. Click here to learn more about ACIS Tour managers and what makes them the best in the business.
As you are reading the blog of an American educational travel website, let's assume you have an interest in travel beyond your nation's borders. Would it surprise you to learn that the United States of America sits at number two on the list of worldwide destinations that receive the most foreign visitors each year? France still leads the way, but when you consider the ease of access for neighbouring EU nations and then compare that to the US's geographical location, America's showing is pretty impressive.
In my time with ACIS I have had students question why anyone would want to visit their homeland. A little speech from me about the power of American popular culture usually follows. Growing up I wanted more than anything to visit America, because I had seen American TV shows, watched American movies, read books by American authors and listened to American music. When I first arrived at the age of twenty-one and I saw that iconic view of the New York skyline from the Queensboro Bridge on the drive into Manhattan it was a thousand movie moments come to life all at once.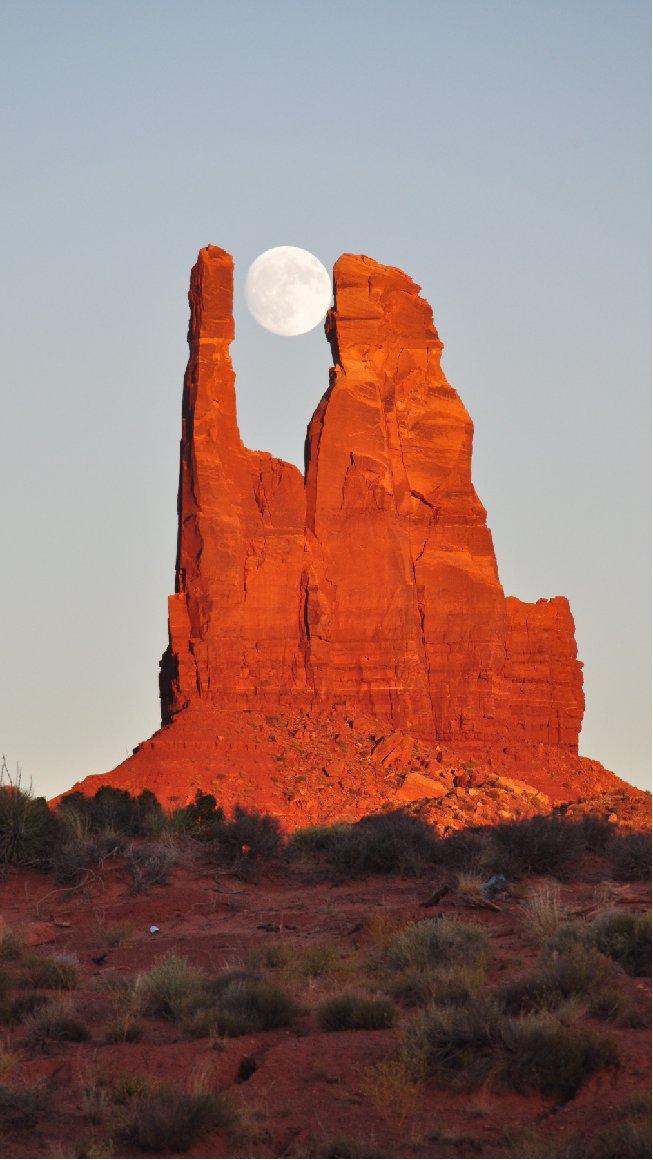 Now for many of my fellow countrymen, it is true to say that their American Dream probably does not extend beyond New York, Vegas or the theme parks of Florida. But in my many return visits since that first adventure I have fallen in love with, what the novelist Wallace Stegner described as "the best idea we ever had", the National Parks. Fifty-nine areas of outstanding natural beauty spread out across the nation, to be preserved for the nation. And not just the nation but the entire world.
If you had asked 21-year-old me, who was then only really interested in the big cities, to name the state I would visit most over the coming decades, you would have been waiting a long time before I mentioned Utah. But this is the joy of travel, discovering your own identity in places you may not have expected to find it. Put simply, turns out I love a red rock. And this October I returned to complete my list of Utah's "Mighty Five" along with some intriguing and beautiful State Parks. Goblin Valley? Well worth discovering if you have never heard of it. Many miles hiked, sunrises photographed and vistas wondered at.
That works best as a solitary exercise. "You want to get up at 5.am, to drive for an hour to see the rising sun possibly illuminate the underside of an arch? Tell me again your definition of a vacation!!" But through the many friendships formed with ACIS groups over the years, it is also nice to drop by, say hello and experience American culture with the insider knowledge of some "local guides". Such as on day two, meeting up with a former student from New York who now works as a golf professional at one of Utah's leading golf courses in Park City. In a state that advertises itself as "life elevated", Park City is more elevated than most. That was a dramatic reminder of hiking at altitude. Luckily the subsequent days proved not to be such a lung-busting challenge.
And once you start to travel around the US, any British concept of distance disappears out the window. So whilst this trip began and ended in Salt Lake City it took a sideways jaunt to the Lone Star State for a weekend. It had been pointed out to me that if I visited the United States yet again without stepping foot on Texan soil there would be "ructions".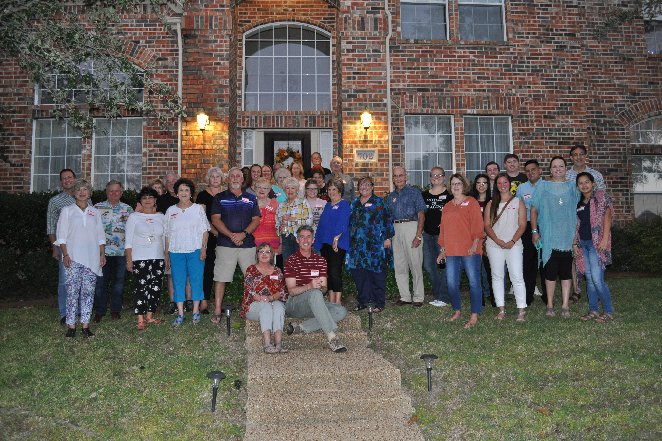 It was a great privilege to find myself at a gathering of ACIS travelers from five previous trips spanning the last eleven years from North Garland High School and the Garland community of Dallas. To have people drive for over three hours to attend so they could reminisce about 2009's Harry Potter-inspired tour, for example, was very gratifying. As was the fact that many of the guests arrived laden with home-cooked food to help give this Brit a true introduction to Texan cuisine.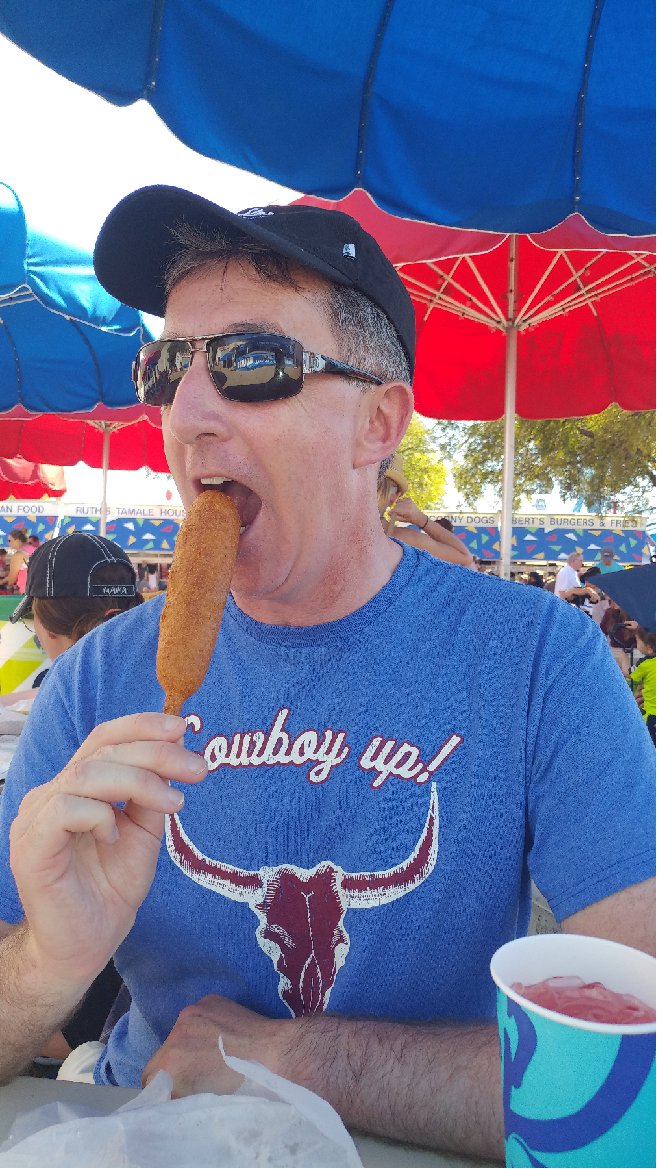 But in terms of food, this was merely a meander through the foothills before the full-on assault on the mountain range that was the Texas State Fair. Who knew that so many things could be deep fried? How did I live this long without consuming a Corn Dog, whilst watching pig racing? I do not know, but I happy to report that deficiency has now been rectified.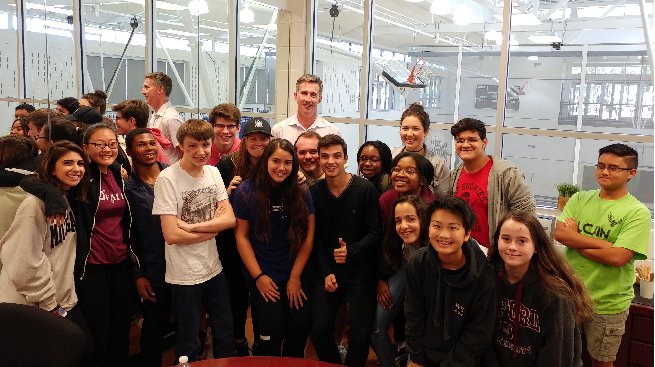 On my final day in Dallas, visited with the Alcuin School for whom I have lead tours over the past two years. It was wonderful to reminisce with the both grades about their travel experiences and hopefully inspire those students who will be traveling in 2018. It was also a pleasure to have the opportunity to chat with the Head of School about Alcuin's belief in the educational merits of travel and how it sits well in the overall ethos of the school in helping to develop the character of its students.
I'm back home now, sorting through photographs, pondering why I thought it would ever be necessary to pack binoculars and I will probably be finding Utah red dirt in unexpected places for months to come. Soon it will be time once again to welcome new travelers to my corner of the world and to hopefully help create those travel memories that will kick-start a lifelong desire to explore different corners of this planet. But at some unspecified time in what will likely be the not too distant future, I will find myself idly typing into Google something along the lines of "Top 10 most underrated US National Parks" and a new adventure will begin to take form. Nine down, fifty to go.

FREE CATALOG
ACIS Catalog
Browse over 195 educational travel excursions all over the world. From
service learning to cultural connections, find a trip to meet your goals.