The events in Paris have deeply affected all of us and realigned our perspective in a variety of ways. One teacher summed up his feelings as to how we as a community should respond to those awful events with eloquence and grace.
Chip O'Brien is an English and History teacher/mentor at Fusion Academy in Morristown, New Jersey. He sent this letter to the parents and guardians of his students in the wake of the events in Paris two weeks ago. We were so touched by his words and sentiments we felt compelled to share them with our community at large:
Hello, Fusion parents and guardians.
By now, we've heard several days' worth of unsettling and horrifying news coming out of Paris. Some of the students have expressed their concerns to me about our proposed Spring Break Trip to Paris, Florence, and Rome.
I've touched base with Julie from ACIS. Everyone in their Paris office is safe, thankfully. They've revised their policies in light of recent events; their updated policies can be seen here.
A few of you have asked me if we still intend to go forward with the trip. I wanted to tell you all directly that yes, we are.
(Fair warning: I'm an English teacher. I'm letting that side of me show here.)
Part of my reasoning is practical: I remember 9/11 and what New York City became in the months and years that followed. A city that's been attacked is not the same afterward. BBC News tells me that France has mobilized 115,000 security personnel in the wake of the attacks. The Paris we find will be different from the one you may have visited in the past— but it will be a safer one.
The other part of my reasoning is more abstract, and it speaks to my role as I see it: as a role model, as an intellectual guide, as someone who does his best to help the next generation learn from the mistakes of mine and the ones before mine. I see my students calling the attacks on Paris a sign of the end of the world. It is so much like what happened in the wake of 9/11: I remember the same disorientation, the sense that mindless violence was spinning utterly out of control, and the temptation of blind panic.
That is not the response that I want to model for them now.
Your children, my students, will never be able to see the world as it was before 9/11 and Homeland Security. They live in a world now where the City of Light can be attacked by sheer brutality and chaos.
We can't give them a better world, but we can show them how to live in this one. Is fear what we want to teach them?
This is the world we inhabit now. How will we choose to live in it?
Such is my reasoning, and maybe it is my childlessness that gives me the luxury of having it. I respect that families feel rattled; it is a rattling event, and ultimately, the decision to go remains with you and your personal comfort level. It is very important to me to keep that door open, to continue offering that option.
And so: plans for the trip continue to move forward. We have the option of switching cities in our itinerary. If you'd like us to continue planning the trip while substituting another city for Paris, please drop me a line so I can get a feel for the general consensus. We've received the first registrations and deposits (yay!), and I will speak with Julie about potential extensions—but as it stands, we are still aiming to get at least ten students registered by December 1 st.
Whether this international journey becomes a reality or not, I hope we can approach the future with determination and hope. In the words of John Oliver: "France is going to endure, and I'll tell you why: If you're in a war of culture and lifestyle with France, good [expletive deleted] luck."
All of my warmth,
Chip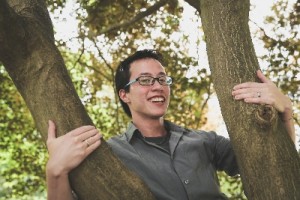 Chip O'Brien is an English and History teacher/mentor at Fusion Academy in Morristown, New Jersey. He earned his bachelor's in English as well as his master's degree in education from Rutgers University in New Brunswick, NJ, where he was an Urban Teaching Fellow. Before coming to Fusion, he made pizza in three different restaurants across two continents, edited an independent quarterly magazine, helped grow an internet startup into a national company, taught EFL in Shanghai, and prepared students for approximately nine thousand different standardized tests.