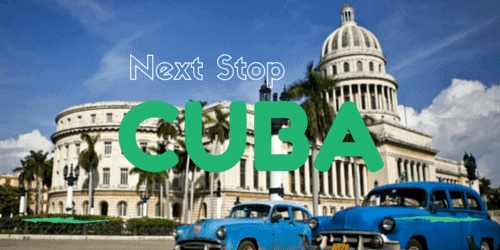 Teachers, we're excited to announce that ACIS is now able to take you and your students to Cuba!
Discover the culture, history, politics and art of this fascinating country located only 100 miles to our south. ACIS tours to Cuba are operated as People to People programs, offering the most in cultural exchange and experiential interactions.
We're offering three new tours to Cuba, including:
Insider's La Cultura de Cuba – Explore Cuba's biggest cities with a focus on the people, art, and culture.
Insider's Cuban Heritage – Discover Cuba's natural resources and agricultural tradition.
Insider's Havana – Unpack just once and get to know Cuba's capital and its surrounding areas in depth.
Are you personally interested in visiting Cuba first before bringing your students along? No problem.  Through our Global Conferences, you can experience Cuba solo or with a friend! Register a group to any destination by April 2015 and you may qualify for one of three outstanding free global conferences:
Participants
needed to:
Travel Solo 
Participants
needed to:
Travel with a Friend 
Trip
Dates
15
30
Cuba
July 5-12, 2015
10
20
Havana – Summer
July 12-17, 2015
10
20
Havana – Winter
Jan 14-18, 2016
Want to learn more? Talk to your program consultants! We're thrilled to be able to connect students and teachers with one of the most buzzed about travel locations of 2015.
To learn more about traveling to Cuba, be sure to attend our Cuba Webinar on February 25, 6:00-7:00 pm EST.