Earning money for your ACIS trip just became a whole lot simpler! All students traveling in 2019 or later now have access to a Personal Fundraising Page, where friends, family, and good people on the internet can make donations directly to your trip balance. We've outlined how easy it is to get started below!
When you log into your ACIS Trip Site page, you will now see a Personal Fundraising tab on the right hand side.
Clicking through takes you to your dashboard, where you can customize your page. Set a fundraising goal, upload a picture of yourself, and include a personal statement about why the trip is important to you!
Once you've saved your changes, you'll end up with a beautiful, shareable page like the one below. Copy the link below the contribution goal and send to your networks. Any donation, big or small, brings you that much closer to your destination!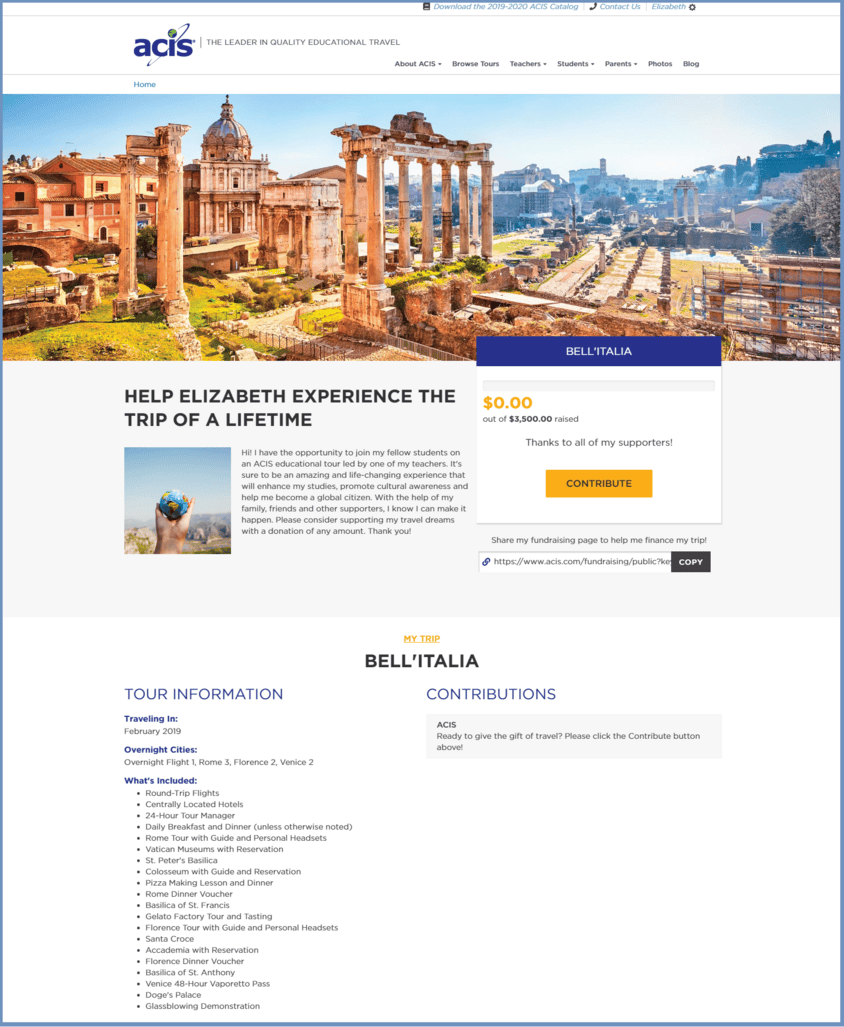 And don't forget – you can also make budgeting easier by signing up for a free 

Automatic Payment Plan

.

Spread out trip payments over time (every 2 weeks, every 4 weeks, monthly, or quarterly), giving your budget the flexibility it needs. Plus, everyone who enrolls is automatically entered in a raffle for a free trip!