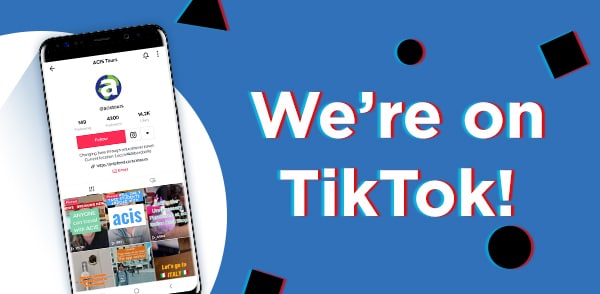 Emily, a social studies teacher, Assistant ACIS Group Leader, and social media star took over ACIS' newly created TikTok account and posted her way through Italy on the Soul of Southern Italy tour.
What do you after months of planning when the trip is just a few hours away? You pack!
Nobody ever said the flights were the highlights of the trip, but this group handled it like a pro.
And when your ACIS Tour Manager greets you with a big smile upon arrival, you know you're in good hands.
Free time to explore is a great way to safely experience independence overseas. And as Emily shows, with the ACIS Travel App, participants can easily find their way back to the meeting spot.
You never know the treasures your group may find while shopping.
But what happens if something does go wrong? Does your roommate breaking the shower count? The answer is, don't worry, we've got you covered.
And don't be surprised if an ACIS staff member pops in on your group to check on you just to be sure we're exceeding all of your expectations.
The tours are busy. You'll walk more steps than you have before.
And with highlights like the mozzarella farm, they create memories that will last a lifetime.
Here's how Emily sums up her experience.