Back to Blog Home
Educational Tour to Montréal and Québec City Summer 2017 – Trip Review
This guest post was contributed by Anna Cauley, a French and Spanish Teacher from Georgia. She recently led a group of her students to Montréal and Québec City. She wrote this review of her experience upon her return:
Bonjour, hi!– the greeting I received often in Québec, where I took some students earlier this month. The group was much smaller than the whopping twenty of us that traveled to France last year. I had doubted whether this trip would be worth it with so few participants.
I couldn't have been more wrong.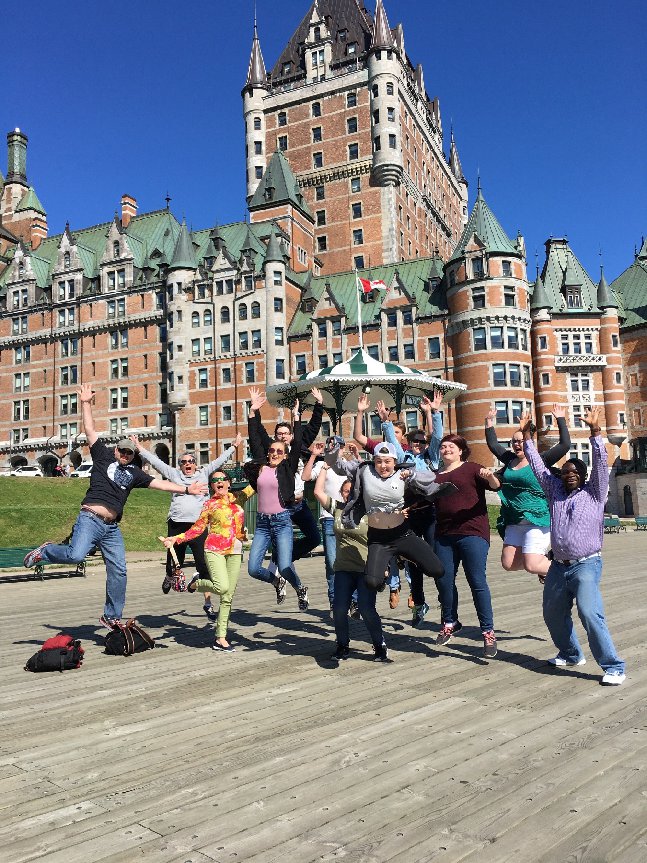 I could elaborate on historical facts associated with various monuments, including Notre-Dame Basilica, Château Frontenac, and Montmorency Falls (which are taller than Niagara).
But I prefer to focus on what made this trip so memorable.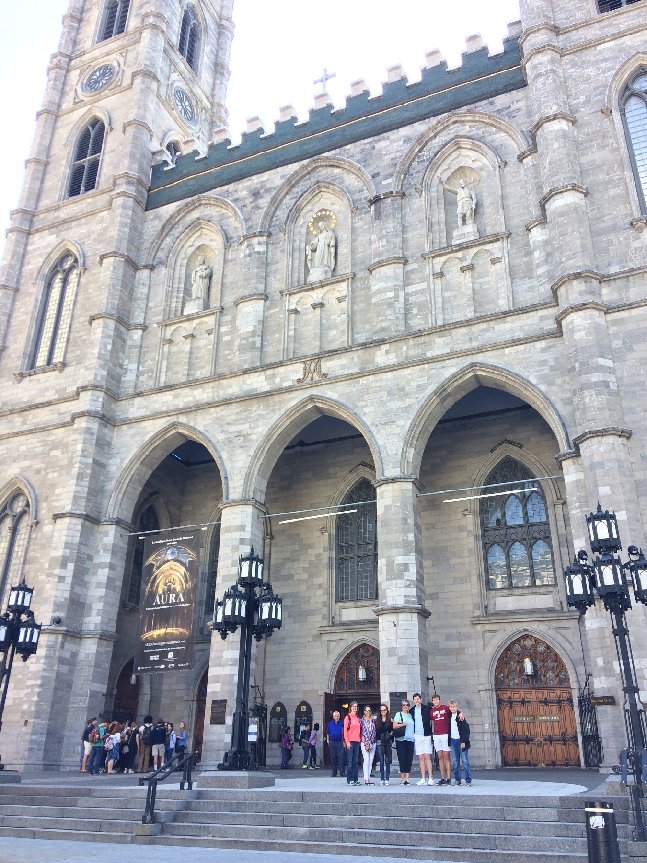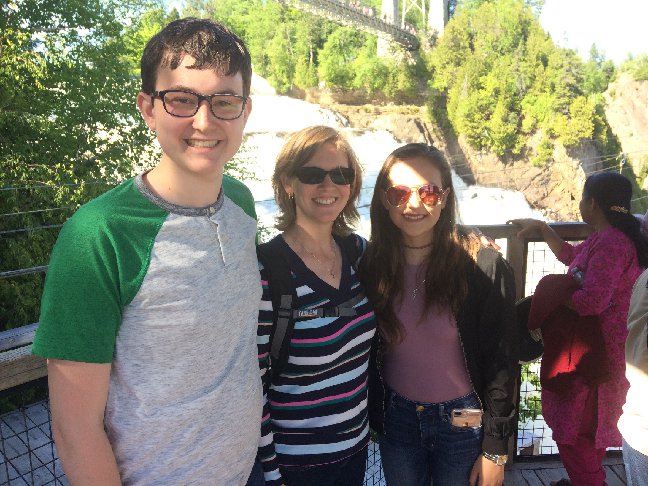 Montréal made me think of an American French-speaking city: as if Trudeau and Trump agreed on a temporary culture blend just North of Vermont. Montréal was charming and also full of dark stories of conflict involving the British, French, Iroquois Indians and Americans.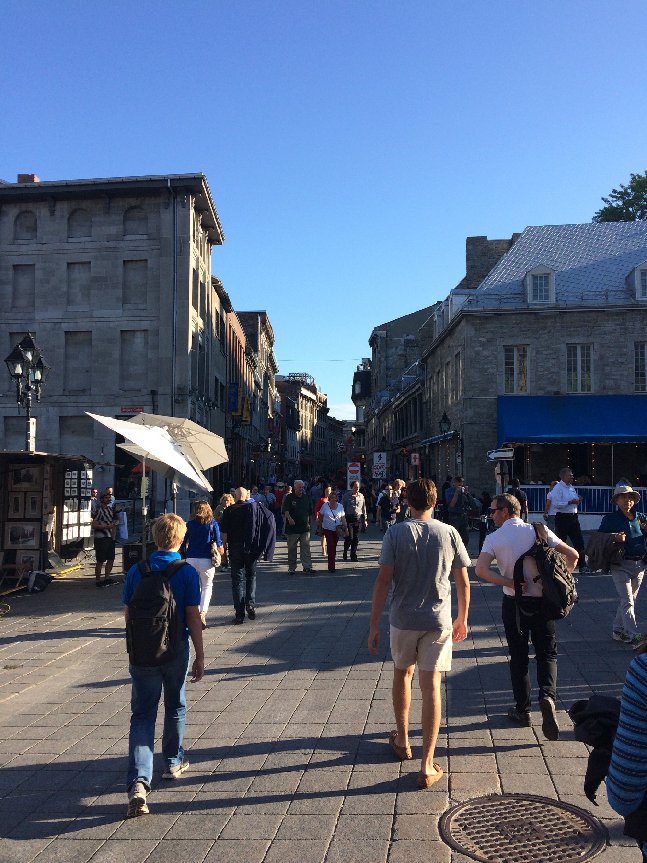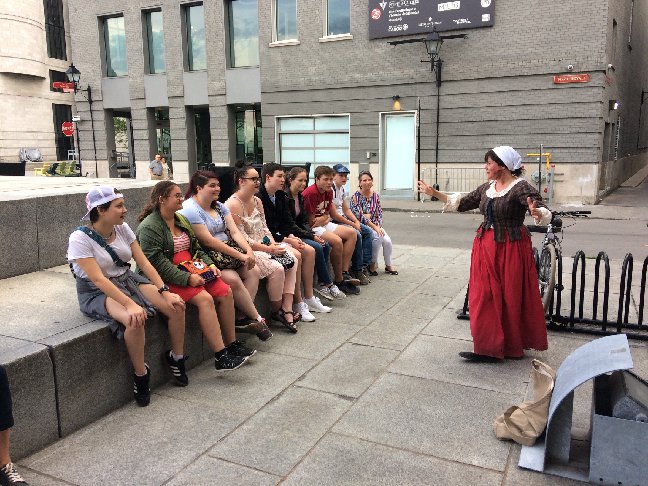 However, it has allowed its American neighbors to infiltrate the culture considerably. In contrast to the small Parisian hotels and tiny bathrooms in France, accommodations in Canada felt much more like the Holiday Inn.
At the "Parc Olympique" (hosting site for the 1976 Olympic games), we saw photos of athletes Bruce Jenner (pre-transformation) and Nadia Comaneci. We also got to see a Junior Team practicing synchronized swimming in the Olympic diving pool, right next to the Olympic lap pool.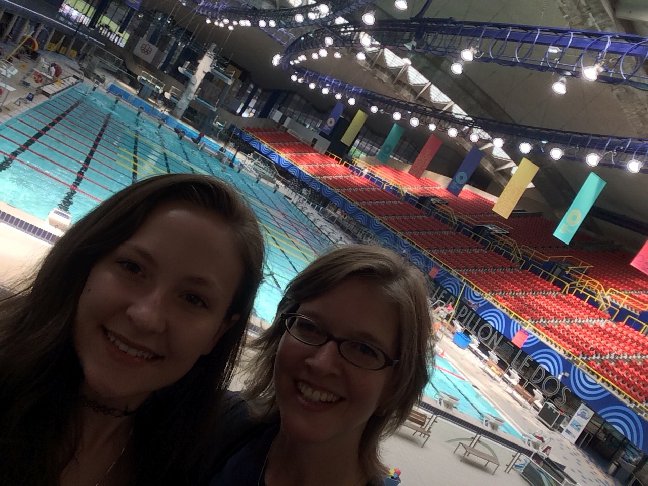 We tasted "poutine" (a local specialty consisting of fries, gravy, and cheese curds—delicious! — contrary to what you might think).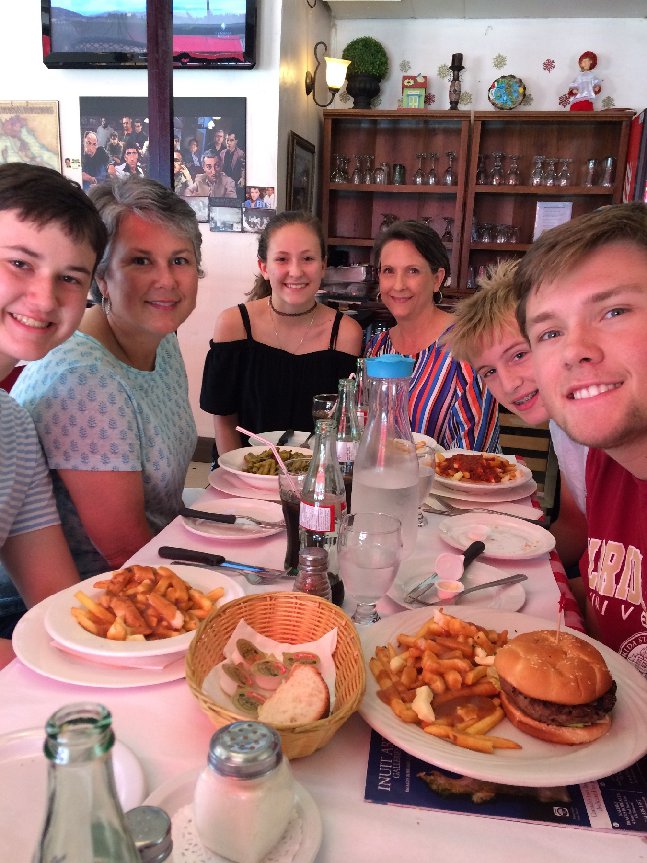 Each of my students impressed me in his/her own way. Before our transfer to Québec City, they helped me figured out how to navigate the metro system.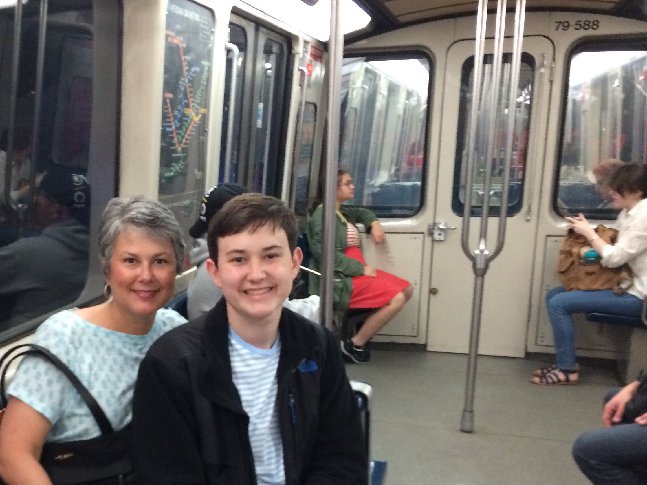 They were very calm when exposed to the diversity of culture, race, and orientation. They also remained calm when one of our own was temporarily separated from the group. They knew answers to history questions that I frankly did not know.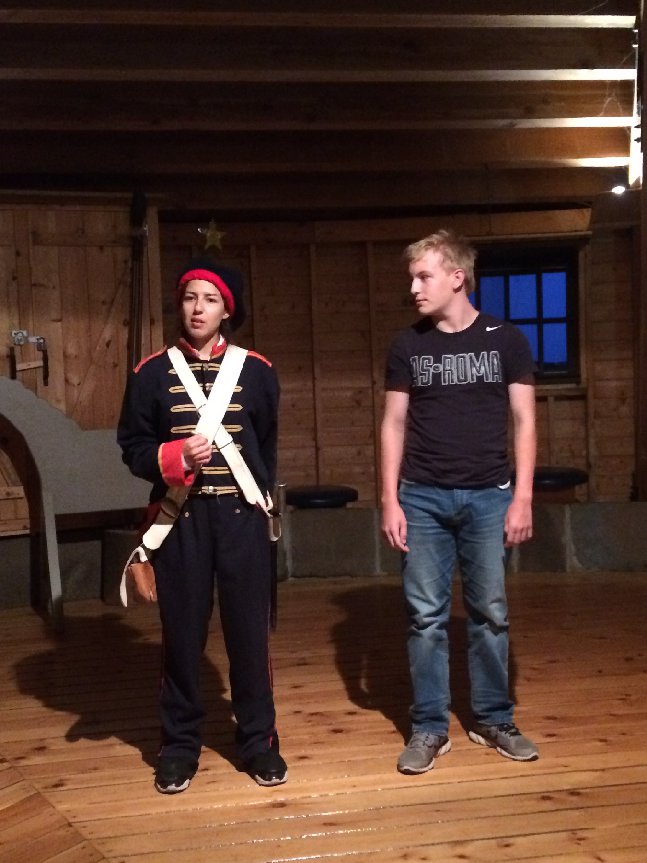 They looked out for each other and became like family to one another, despite personality and age differences. I was struck by their maturity and how they reacted in the face of various challenges. They blended very well with the other group that was merged with ours through the ACIS agency. Our Westfield students were very gracious and friendly to them. I was truly honored to be their teacher.
The guide in Québec City reminded us all of a French Jim Carrey. He made our time a ball of fun and put smiles on all of our faces, even when we were tired from walking up and down the hills inside the citadel walls.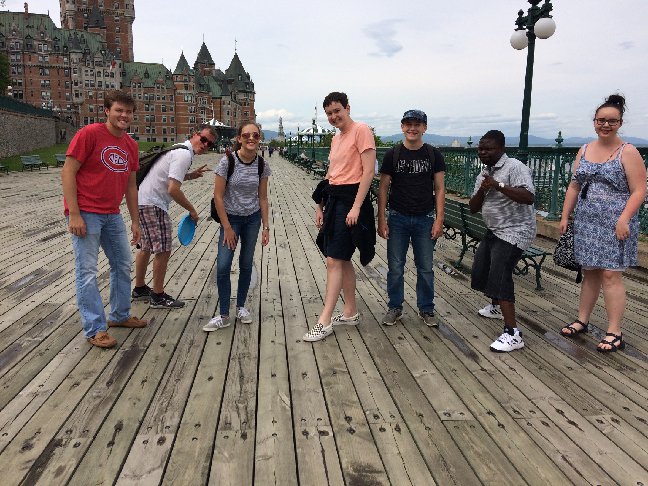 Our last night was marked by a cruise on the St. Lawrence river, from where we saw the Château Frontenac lit up and watched the sunset.
We fell in love with the pastries, the friendliness of the locals that we came in contact with, and the beautiful weather.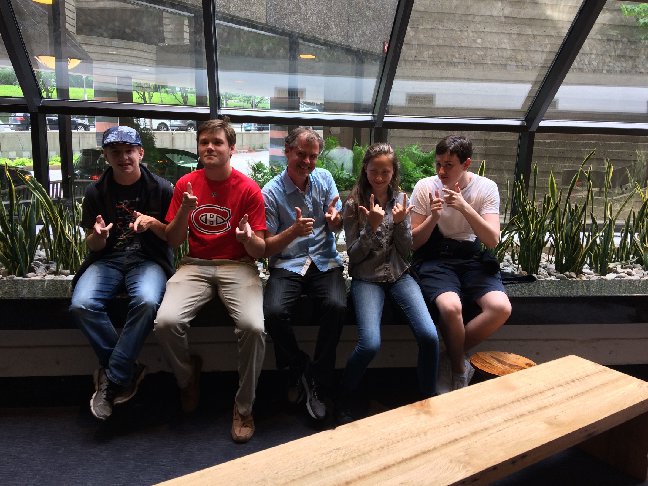 Travel teaches much. In the words of one of my student travelers, "I feel like I am learning so much more than in the classroom. No offense Mrs. Caulley". She is so right. There is nothing like putting into practice what you are learning within an appropriate context. It was so rewarding to see those "a ha" moments, where knowledge "clicks" and becomes not just knowledge but a useful part of life. This is the best way to etch information into the brain.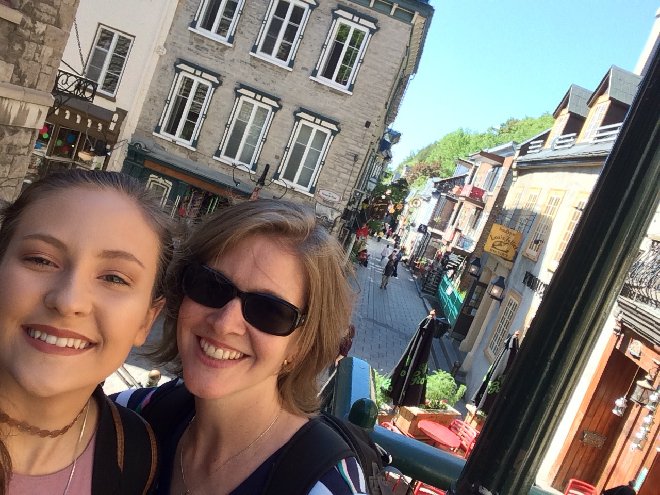 Would we go again? Oui oui! Do we recommend the trip! Oui encore! It was a wonderful trip, fairly low impact compared to some of the European Tours. I would say that the Canada trip is a perfect way to "get your feet wet" if you are still a little unsure about crossing the Atlantic. This could serve as a stepping stone to more intense trips to Europe and beyond. To quote the ACIS slogan: "learn, inspire, travel, repeat". Until next time! Bon voyage and happy learning!
Interested in taking your class on an educational tour to French Canada? Check out our educational tour itineraries to Québec and Montréal!

TOP 10 EDUCATIONAL TRAVEL EXPERIENCES IN CANADA
Free Travel Guide
Learn about 10 Fantastic Places in Canada to Go with Your Students!