ACIS Sales team member Miranda recently returned from a first-time trip to Scotland that was pure barry (utterly awesome). Read about her adventure and get inspired for your next travels.
Explore ACIS Scotland Itineraries
1. Tell us a little about yourself! How long you've been at ACIS? What are your interests?
I came up on my one-year anniversary at ACIS in May! Besides the obvious passion for traveling, I love exploring my own city of Chicago, trying new restaurants (and just eating in general), and going to concerts.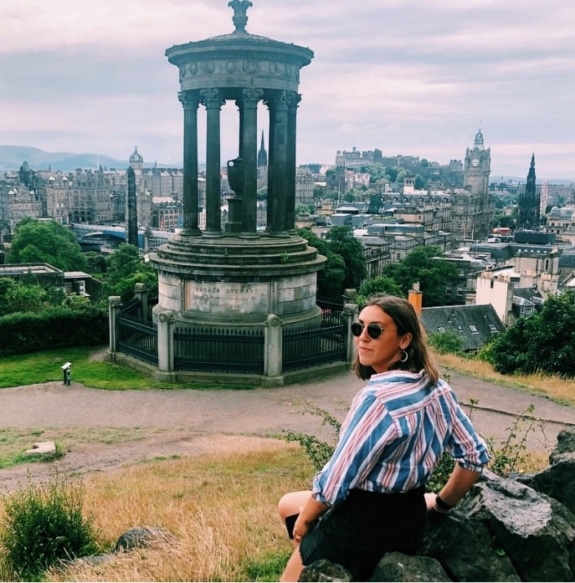 2. What inspired you to travel to Scotland?
My family actually won an auction at a fundraiser for a trip to Scotland. I've never been to the UK before, so I couldn't pass up the opportunity to join them! We stayed in a little town called Ballater, near Balmoral Castle and the summer residence of the Royal Family, for a few days and then we stayed in Edinburgh for the remainder.
2. Best outdoor activity?
If you've ever seen pictures of Scotland, then you'll know that any outdoor activity is well worth it. The landscape of the highlands is absolutely incredible and really does have a sort of mystical feel to it. I kept thinking the rolling green hills with the bright blue sky as a backdrop looked like a Windows screensaver (you know the one). We stayed in the Cairngorms National Park for the first half of our trip, where there's plenty of hiking, fly fishing, and biking to do.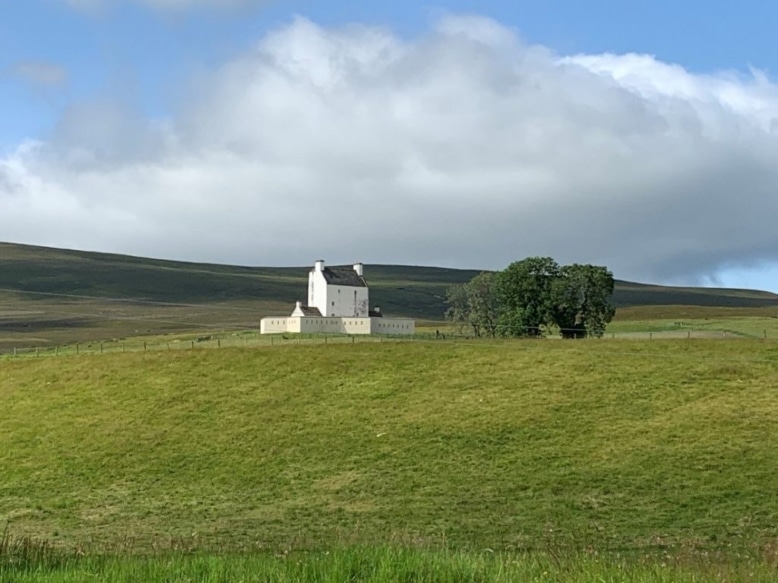 3. Best museum?
If there's anything Scotland isn't short of, it's sheep and castles. Where we were in Aberdeenshire, there's more castles per acre than anywhere else in the UK. I loved seeing all the different styles of castles—some just crumbling structures of their former glory and others beautifully preserved—as well as learning about the lairds and clans they belonged to. While Balmoral might be the most famous, my favorite by far was Dunnottar castle. Pitched upon a rocky cliff top on the northeast coast, it was like something out of Game of Thrones.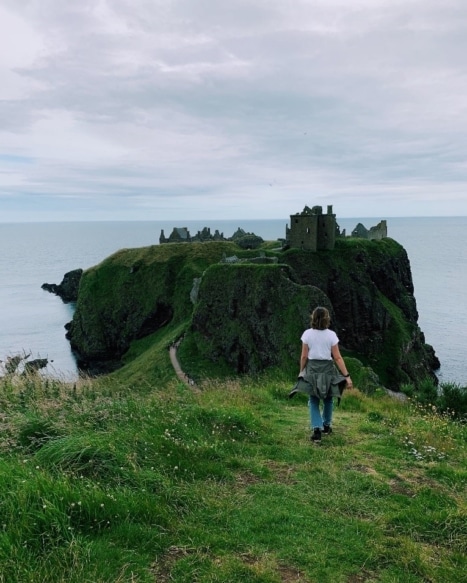 4. Best thing you ate?
Fish and chips, of course.
5. Most interesting fact you learned?
It's true, the unicorn is in fact the national animal of Scotland.
6. Funniest moment?
I just had to do a ghost tour in Edinburgh (definitely recommend, by the way). At the end, they locked us in a vault inside Covenanters Prison at Greyfriars Kirkyard. Our tour guide was recounting the hauntings of the famed poltergeist Bloody Mackenzie and was getting to a particularly harrowing point of the story, when a guy in a mask jumped out and gave us all a scare. While we were admittedly a bit shaken up, it was all in good fun and we had a good laugh afterwards.
7. Any "Travel Changes Lives" Moments?
I never imagined I would get the opportunity to visit Loch Ness and see the home of the iconic, yet elusive Nessie! Growing up, I watched countless documentaries and tv shows hunting for the infamous Loch Ness Monster, so it was a bit surreal being there in real life. And whether you believe in Nessie or not, Loch Ness is still an incredible sight to behold.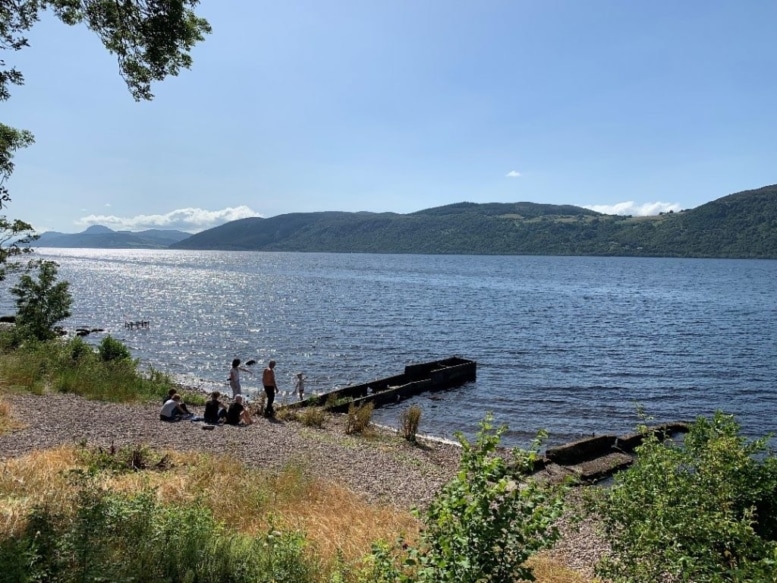 8.What would you do if you went back again?
While Scotland geographically is a small country, the winding and narrow roads make travelling around much harder than you think! We covered a lot of ground in a week—the eastern coast and central highlands, Inverness, Loch Ness, and Edinburgh—but I'd love to go back and explore the western coast and northern islands, especially Isle of Skye.
9. If you had to sell the destination in 5 words what would it be?
Castles, whisky, enchanting landscapes, historic!