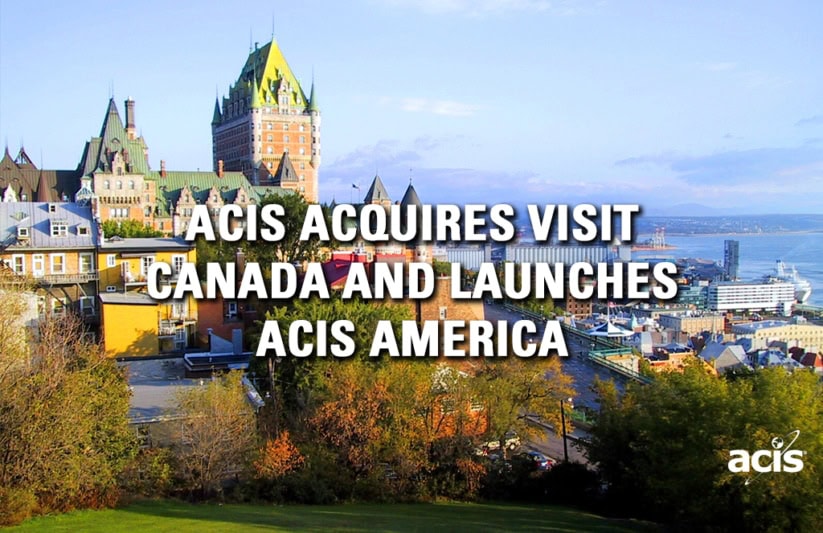 Since 1978, I have built this company on the premise that teachers and students deserve only the best when it comes to educational travel opportunities. Our commitment to quality and exceptional value has never wavered and in our efforts to serve you better, we have decided to acquire our longtime travel partner, Visit Canada. In acquiring Visit Canada we are able to offer a more comprehensive suite of educational travel products not only in Europe, Asia, Africa and South America but in Canada and the United States as well. Visit Canada since 1985 has shared our belief in quality and exceptional customer service, and we are confident that together we can continue to deliver the same superior travel you have come to expect from ACIS.
With the addition of Visit Canada and the expansion of our brand into an ACIS America division we are rolling out an exciting array of new travel opportunities to Canadian cities such as Québec City, Montréal, and Toronto. In addition to these Canadian offerings, we are debuting domestic trips to Washington D.C., New York, Chicago, Boston, and Miami. As part of these offerings, we are proud to unveil our Language on Location product line featuring full or partial language immersion travel experiences combined with meaningful cultural connections for learners of both French and Spanish. And saving the best for last, all our Canadian and US programs are available at a very attractive price point.
Together with Visit Canada, we have a combined 69 years of experience delivering high-quality educational travel experiences internationally as well as in the United States and Canada. With our expansion into this market, we are now proud to offer a full range of programs spanning from middle school into adulthood. ACIS trips now cover all subject areas including music, through our Encore program, and sports, through GoPlay.

SEE OUR TOURS TO THE US AND CANADA
Browse ACIS America
Check Out Our Itineraries to D. C., New York, Montréal, Québec, Toronto, Chicago, Boston and Miami!