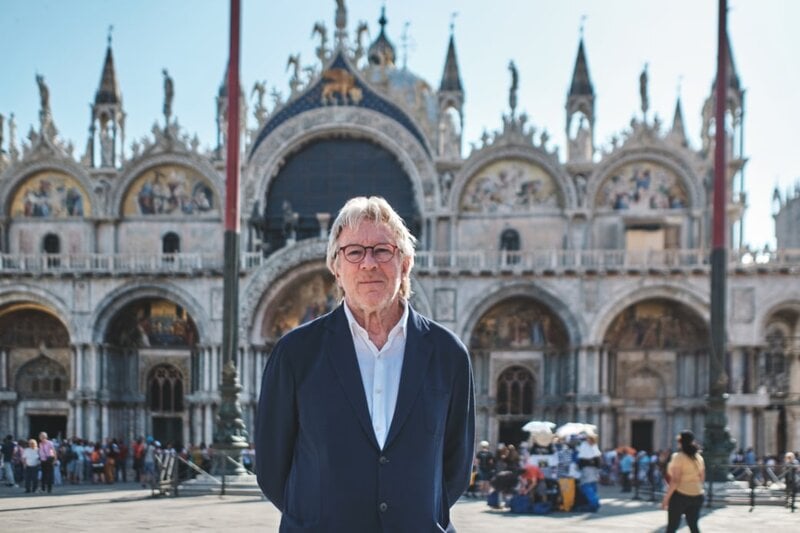 What strange times these are. Each day becomes a little more surreal as we move through uncharted territory. As a traveler, and someone who has spent a whole lot of time on airplanes, crisscrossing the world, and spending time in my favorite haunts overseas, this is a time to develop an appreciation for other things. For some of us, it is a time to meditate, to perfect that language you always wanted to perfect, to read the books that have been sitting by your bedside unread, and to pursue things that have always been on your bucket list. For many, there is worry about what the future holds, from month to month or day to day. In any scenario, though, there is hope we may develop a much greater respect for everything that we may have previously taken for granted.
Each day, I receive virtual updates from my friends and colleagues across the world. From my niece in her Roman apartment making lesson plans for her daughter and my wonderful colleague Carlotta who sends photographs of eerie but beautiful street scenes in Rome while she is walking her dog. Dog walking is a legal way to escape the apartment at least a few times per day. I hear from my great friend Sergio who seems to be locked inside of his office searching every internet site and updating us all on the international scene using his prolific language ability. My dear friend, Javier, in Madrid who reports on DJ nights in the housing compound that he lives in. Michele, in our London office, playing piano and finding new ways to spend time with her musician son, Jacob. And all of us continue to do the work that we need to do to move us through this difficult period.
I long for all of these updates. Music is playing more of a role than ever before. A budding tenor playing to an entire housing block, singalongs across balconies and terraces, touching generations and forming bonds that would have been unimaginable before this crisis. So, in the darkness there is light. In addition, the world looks cleaner now from space and there are fish swimming in the Venetian canals again. Maybe all of these things are here to send us a message. I'd like to think so.
I speak with my brother in London most days just to check in, top up my accent, and make sure everybody is ok. My son in DC, who has always been a remote worker, gives me advice on how to navigate this new world. My daughter, who lives around the corner, is busier than ever using teletherapy to reach out to her patients while keeping her beautiful 2.5 year old daughter occupied with all sorts of things. All of us adapting to this strange, temporary world of semi-lockdown. In some ways, we are more connected than ever before. A combination of Facebook, Instagram, WhatsApp, messaging, email, and video chat. Yes, weddings may have been cancelled, meetings postponed, and our beloved sports seasons all put on hold, but we find other avenues and other ways to occupy ourselves and to communicate and to discover new things about ourselves.
As we hunker down for this period and probably overindulge in Netflix and Amazon and over read the newspaper (electronically), we will emerge from this better informed, with more energy and appreciation for the things that were there the whole time. Respecting the necessary space we need to have so that we can stay healthy and so that when this eventually passes, and it will, we will be in a better place.
I can't wait to get back to the simple things, back to the gym, off to that tiny restaurant we always go to, and to see all of my friends again. I can't wait to head to the airport and embark on a journey again. I want to run through those beautiful streets in Italy. I might even jump into the Trevi Fountain just for the sheer love of being back in one of my favorite cities. I will go to the theater in London, I will walk the beach in Barcelona, and I will jump on a gondola ride and ask the guy to sing me a song to celebrate the normalcy that we all cherish. I can't wait to go to the Boston Garden and watch a basketball game again. It won't be long.
In the meantime, stay safe, stay well, and see you out there somewhere.