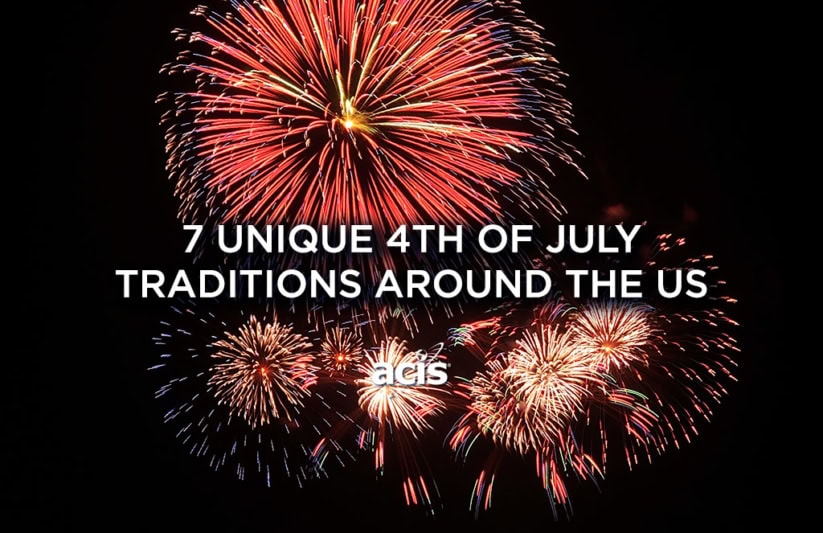 Every 4th of July, millions of Americans all over the country celebrate with fireworks, cookouts, and other traditions. However, some communities choose to mark Independence Day in their own special way. Here are some holiday traditions from around the US you might not find in your hometown!
1. Nathan's Hot Dog Eating Contest (New York, NY)
Every year, Nathan's Hot Dogs holds one of the most famous eating competitions in the world at its original Coney Island location. According to their Hot Dog Eating Hall of Fame, repeat winners Joey "Jaws" Chestnut (72 hot dogs in 10 minutes) and Sonya "Black Widow" Thomas (45 hot dogs in 10 minutes) hold the current male and female records.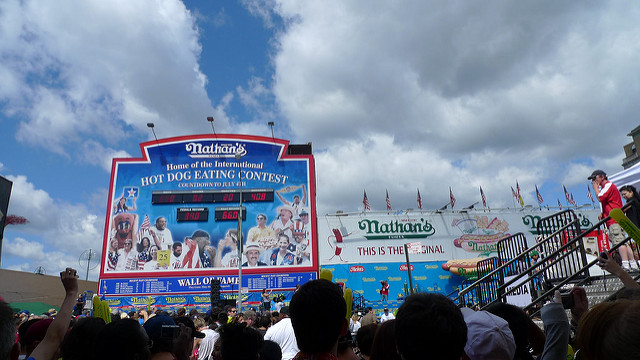 2. International Freedom Festival (Detroit, MI & Windsor, ON)
The Detroit River and an international border separate Detroit from Windsor, its Canadian neighbor, but that hasn't stopped these cities from teaming up every year to organize a 19-day festival that draws nearly 3.5 million visitors celebrating Canada Day (July 1) and the 4th of July all at once. These visitors enjoy carnivals, special events, and one of the biggest fireworks displays in North America.
3. Fence Painting Contest (Hannibal, MO)
As the birthplace of Mark Twain, Hannibal strives year-round to honor Twain's legacy and preserve its past as a major junction for railways and Mississippi River steamboats. Contestants in this annual contest pay tribute to Twain's novel Tom Sawyer by racing to paint a section of white picket fence, and are judged based on speed, painting quality, and authenticity of their period-era costume.
4. Tapping of the Liberty Bell (Philadelphia, PA)
Philadelphia's renowned Historic District hosts the city's yearly Independence Day celebrations, a packed itinerary sponsored in part by beloved Pennsylvania convenience store chain Wawa. On July 4th, Descendants of the Declaration of Independence signatories and other special guests toll the Liberty Bell 13 times to honor each of the original 13 colonies.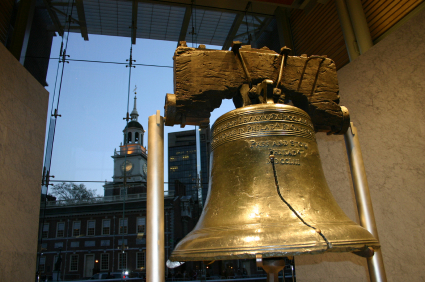 5. Coming of Age Ceremony (Mescalero Apache Reservation, NM)
New Mexico's Mescalero Apache community celebrates this annual coming of age ceremony for young women as part of a larger festival of ceremonial dances and rodeos open to the public. Many Apache women consider this elaborate ancient rite, known as the Sunrise Ceremony, to be one of the most significant moments of their lives, and its public celebration helps many outsiders gain insight into Apache culture and tradition.
6. Mr. and Mrs. Muscle Beach (Venice, CA)
Muscle Beach, the famous outdoor gym that launched the careers of strongmen such as Arnold Schwarzenegger and helped set off a national fitness craze in the 1970s, honors the 4th of July with this annual bodybuilding competition. Hundreds of athletes compete in lifting, modeling, and other challenges in a spectacle that draws huge crowds to Venice Beach's famed boardwalk.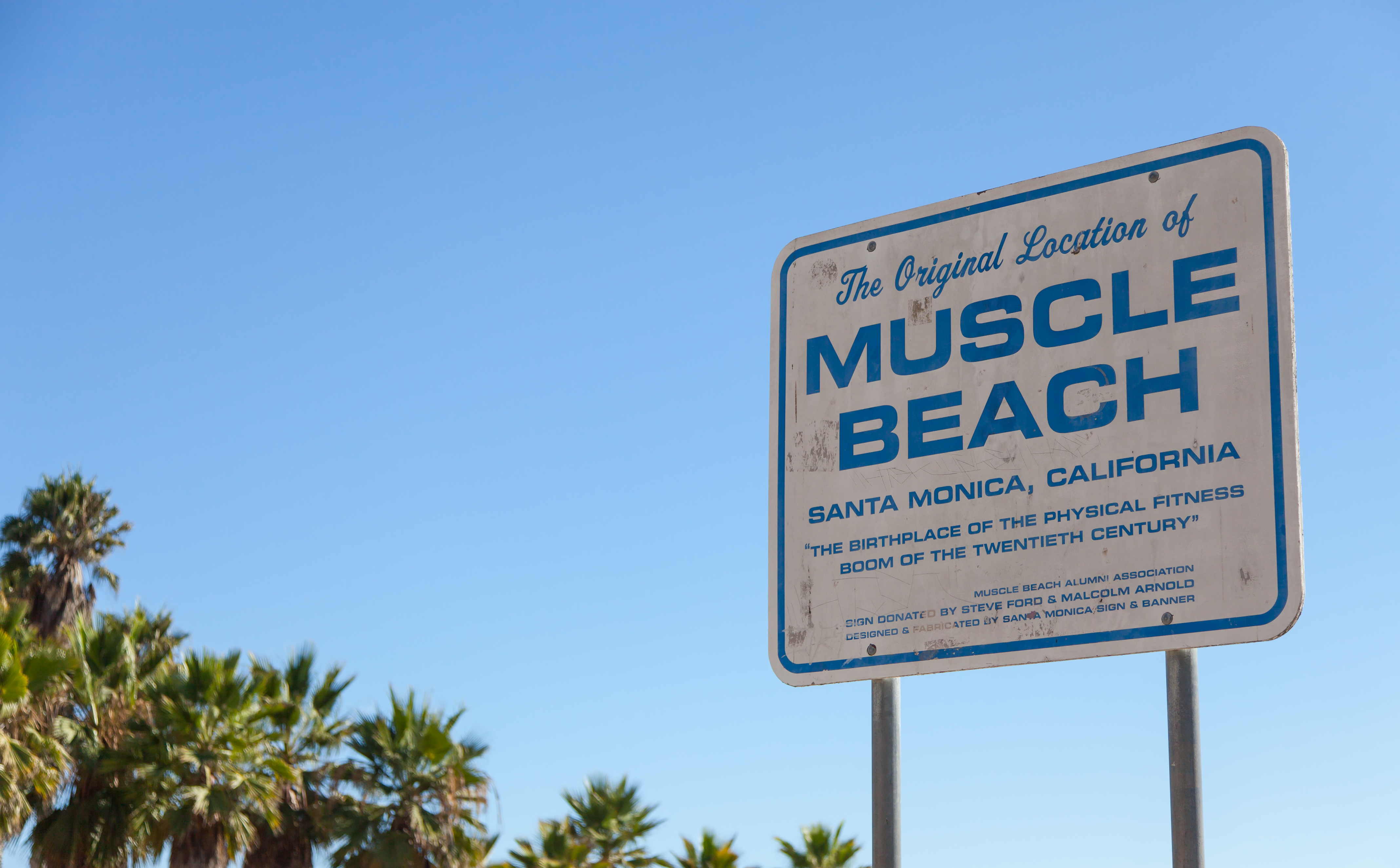 7. Midnight Fireworks (Seward, AK)
While the time difference means that the 4th starts in Alaska a few hours later than the continental US, locals around here waste no time celebrating the holiday with a bang. This waterfront fireworks display, which brings in a crowd over ten times Seward's normal population, begins promptly at 12:01 AM and kicks off one of Western Alaska's most beloved annual traditions.
Do you or any of your students celebrate the 4th in your own special way?

Share in the comments below!