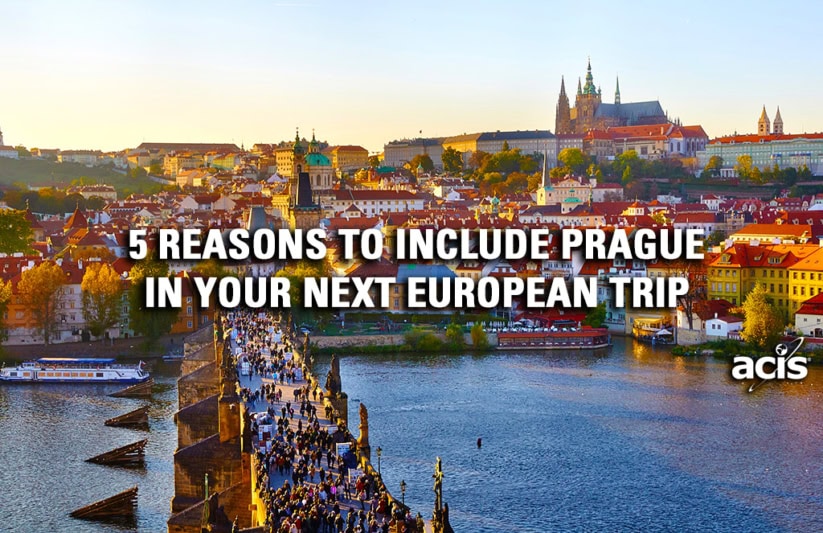 Both in terms of its geography and history, the Czech Republic may be seen as the very heart of Europe. Occupied by Celtic and Germanic tribes, the Romans and the Huns, the Avars and the Slavs, its capital Prague was finally promoted to the cultural capital of central Europe by the Holy Roman Emperor Charles IV, and all this before Columbus even considered a sailing career.
The country continued to occupy a crucial place in the 20th century, with Czechoslovakia being the first country to be invaded by Hitler's troops. In the 1930s, almost three-quarters of Prague's Jewish population was wiped out, and many of those remaining emigrated to Israel and the USA after the war, following the Communist coup of 1948.
There is so much of Europe's history, so much of its millennial culture still present at every turn, that Prague is a veritable playground for eager and inquisitive minds. There is much to discover, whether by focusing on the city's architecture, its museums, or its pastry shops!
Below are just a few of the reasons you should consider including Prague in your next trip to Europe.
1. The Wondrous Architecture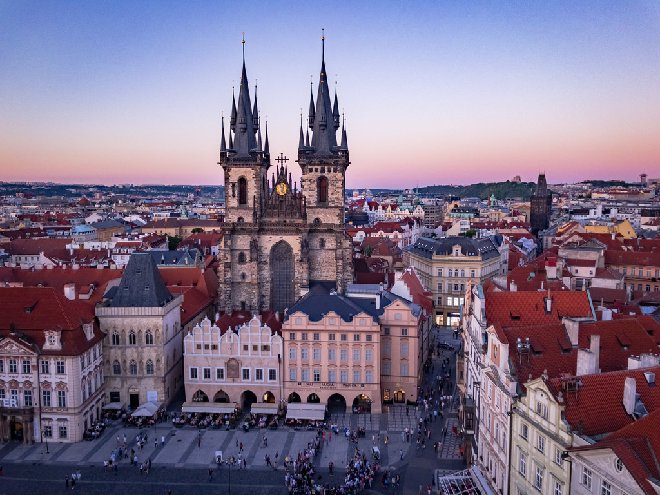 From the medieval streets of the Old Town to the baroque buildings of Mala Strana, and not forgetting the majestic squares that makeup Prague's Castle and Palaces, the pages of history are presented like a picture book on the façades lining the streets of Prague. Unlike many other European towns, Prague did not suffer the ravages of WWII bombardments, and its buildings are well-renovated, a real joy to observe.
There is no single architectural style that characterizes Prague, which is what makes it all the more interesting. Personally, I love its unique church towers, like the Gothic pinnacles of the Tyn church, from where I imagine a wicked witch gazing down onto the unfortunate crowds below. And the 20th century only brought more stylistic marvels, like the beautiful Art Nouveau façades and interiors, or the quirky inventions of local Czech cubism.
2. The Gorgeous Views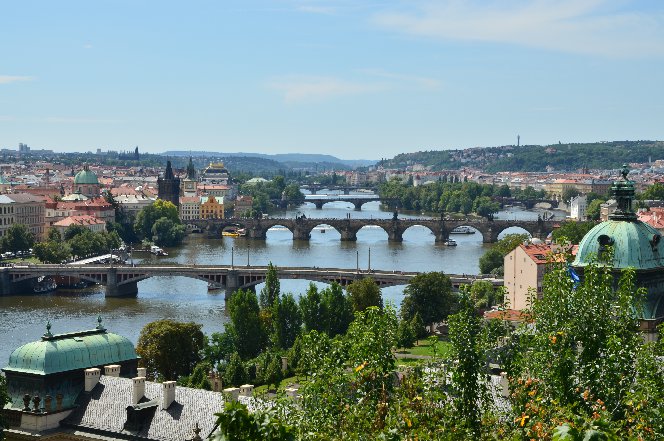 Prague seems to have been built on rolling hills. This has the advantage of providing the visitor with many vantage points from which to view the city from above. There's no need to wait in line to climb up some big tower, all you need to do is wander over to one of the city's parks, climb a hill, find a nice bench, and take in the view…
There are two places I would recommend for this. First is Vyšehrad (Czech for "upper castle"), a historic fort and Basilica, surrounded by a quiet park, far from the bustle of the Old Town. By walking all around the park, you almost have a 360-degree view over the whole of Prague. And second, nearer the tourist sites of Prague Castle and Monastery is Letenské Sady, a beautiful park with unexpected sculptures (like the giant red metronome!) and stunning views over the Vltava river and its many bridges.
3. The Museum of Communism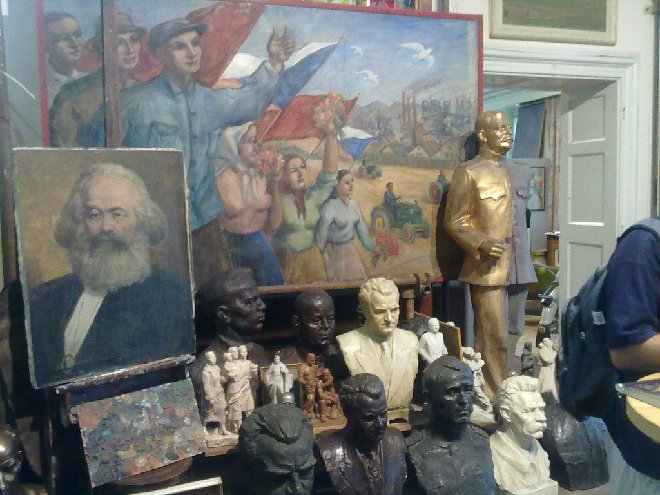 This is a country which experienced four decades of Communism following a coup in 1948 and violent Soviet repression as of 1968. The Czechs' complex relationship to this period in their history in wonderfully exposed in the newly re-opened Museum of Communism. In it, visitors can wander through a concise summary of 20th century Czechoslovakia, viewing and reading first-hand accounts from people who lived through those turbulent decades.
The displays talk not only about key historical events and figures, but show us what life was like for ordinary people: the school lessons, the sporting events, the shortages of everyday produce… There's also a chance to learn about how forbidden books were smuggled into the country, how people attempted to escape, and what power the State's secret spying apparatus had over everyone.
4. The Desserts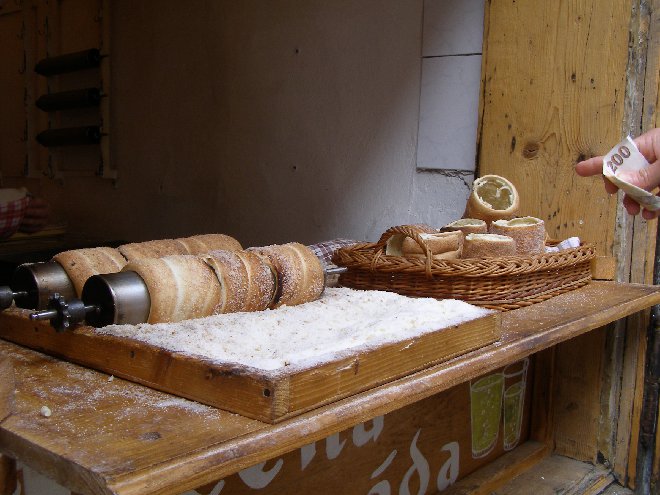 For those with a sweet tooth, Prague is a real treat! Its pastries are similar to those of neighboring countries, all of which retain the culinary influence of their time under the Austro-Hungarian Empire, often with a focus on cinnamon and poppy seed. Perhaps the most famous (and most abundant) pastry in Prague is the Trdelnik, a sugared and spiced pastry which you can watch being rolled and cooked over flames. The non-traditional (but delicious) addition is ice-cream, turning this into what is essentially a donut ice-cream cone.
But there are many more delights to be tasted in Prague's numerous bakeries, cafés and cake shops. There's the traditional Czech "Strudl" pastry, often filled with apples and spices; the Makový koláček, or "kolach", a yeast-based dough filled with sweet poppy seed paste; the Medovnik, a sort of honey cake with a slight caramel flavor; and sweet dumplings, filled with fruit jams and served with melted chocolate or sweet cottage cheese. The hardest part is choosing among them!
5. The Quality Souvenirs
If you're bored with key-chains and "I Heart X City" T-shirts, you'll be happy to hear that local craftsmanship is not dead in Prague, but has profited from the growing tourism industry. For a start, Czech crystal is famous all over Europe. In the Old Town, you'll find crystal shops selling everything from small sculptures to full sets of tableware. And if you're worried about things breaking in your luggage, don't worry, the major crystal stores in Prague can ship your purchases anywhere in the world.
The other less fragile but key material is wood, and once again it is crafted into almost anything imaginable. You'll find beautiful bowls, Christmas decorations and most of all, toys. These woodworkers are famous for their beautifully-crafted marionettes, toy trains, and 3D puzzles. The toys are all traditional and hand-made, like reproductions of ones your grandparents would have owned.
Explore our Archdukes and Emperors educational tour itinerary to Prague!

FREE CATALOG
ACIS Catalog
Browse over 100 educational travel excursions all over the world. From
service learning to cultural connections, find a trip to meet your goals.