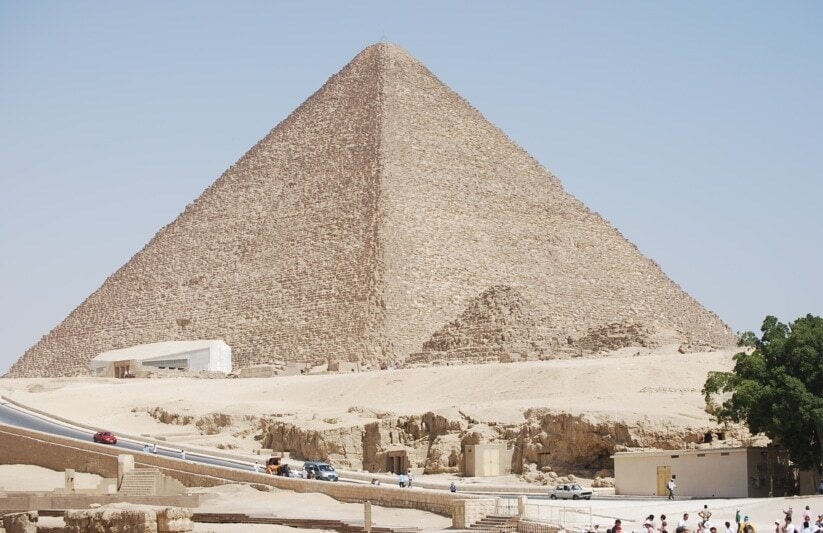 Egypt is home to some of the most ancient monuments and artifacts in the world dating back to over 4000 years ago. Now you can travel there and experience the history and culture firsthand with a brand new Egypt itinerary with ACIS!
I traveled to Egypt in 2019. Here are five popular Egyptian sites that I saw on my trip that you will want to explore for yourself.
1. The Egyptian Museum
When in Cairo, the Egyptian Museum is a must-see. Containing the largest number of Egyptian artifacts of any museum, the Egyptian Museum is a great place to learn more about and immerse yourself in the country's ancient history. Some of the attractions on display are items from King Tut's tomb and various mummified Egyptian pharaohs, including Hatshepsut and Ramesses II.
2. Khan el-Khalili Bazaar
The Khan el-Khalili Bazaar is a great way to immerse yourself in Egyptian culture, converse with locals and visitors, and pick up unique, authentic souvenirs!
You'll explore both the Egyptian Museum and the bazaar on day 3 of your visit to Egypt with ACIS!
3. Step Pyramid of Djoser
Although not as grand in size as Egypt's most famous pyramids, the Pyramid of Djoser in Saqqara is equally as interesting. This step pyramid was actually the oldest ever built in the world, and it was designed by Imhotep, a well-known ancient architect. The pyramid is adjacent to other historical sites in the complex such as Temple at the Step Pyramid.
4. The Pyramids and Great Sphinx of Giza
Of the seven wonders of the ancient world, only one remains today: the Great Pyramid of Giza. Don't miss out on seeing the Pyramids of Giza on your trip to Egypt! Take photos of the giant monuments and view camels walking across the sandy landscape. Remember to visit the Great Sphinx, which is located right by the pyramids.
5. Karnak
At the Karnak temple complex, there is so much to explore. This complex was continuously changing throughout ancient Egyptian history as multiple pharaohs built upon previous rulers' establishments. You can study intricate engravings and artwork on the walls and visit the individual sites, including the Temple of Amun-Ra.
On day 4 with ACIS, at the start of your Nile River cruise, you'll explore the Temple of Karnak and its Sacred Lake
Are you ready to start your adventure to Egypt? Discover the itinerary details or give us a call to learn more!