We hear from teachers all the time that they're always on the lookout for culturally enriching and educational materials with which to decorate their classroom. We know Spanish teachers' mission is to inspire their students to fall in love with the language, so we at ACIS want to do whatever we can to help you accomplish that goal!
Click here to download the 2017-2018 Spanish Calendar
We've put together a 12-month calendar comprised of inspiring photos and significant dates from across the Spanish-Speaking world. Every month you'll get a new burst of photo-inspiration and history to help guide your classroom discussions and pique your students' curiosity to inspire them to explore the world beyond the classroom!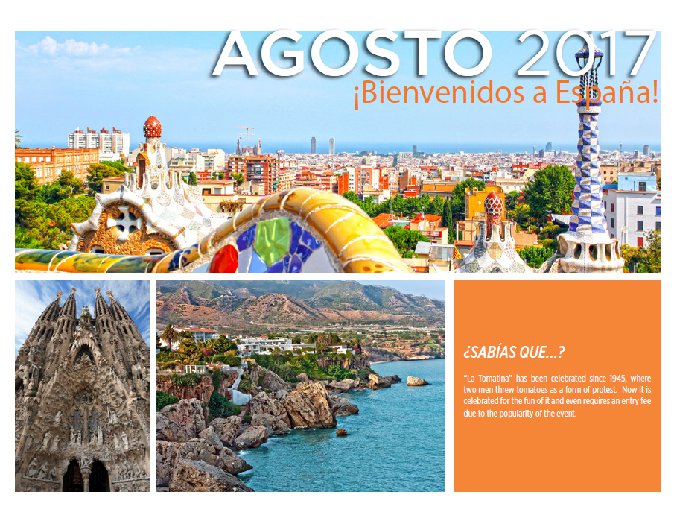 Here are some of the places from which we feature photos, historical facts, and dates:
Barcelona
Costa Rica
Peru
Guatemala
Cuba
Argentina
Ecuador
Download the calendar by following the link below and hang it in your classroom to give your students some extra inspiration to explore the Spanish-Speaking world!

FREE 2017-2018 Spanish Calendar
12 Months of Photos and Significant Dates
From Across the Spanish Speaking World