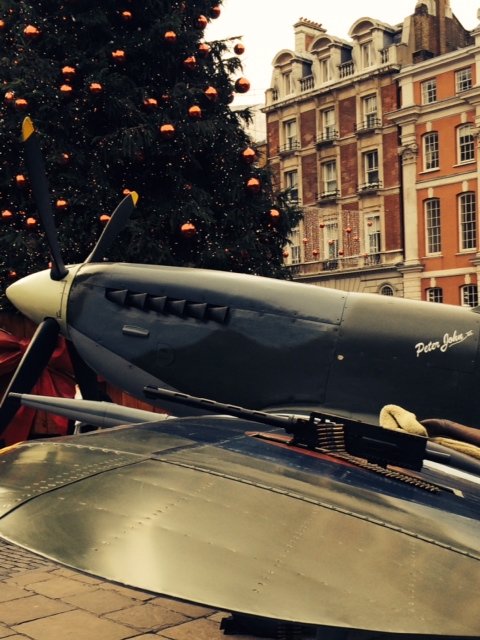 Just recently back from London to witness the marvel of a city under poppies! The city was a great swath of red poppies.
There were poppy sellers on every corner to commemorate Remembrance Day (the UK version of Veteran's Day). It is a lovely tradition. Everywhere across the country for around two weeks prior to Veterans day poppies are sold on the streets. Even all of the soccer teams have poppies embroidered onto their jerseys.
This year, the British Legion was trying to hit a record jackpot for money to go to veterans of the wars. In Covent Garden, musical stars were being rolled out to encourage people to buy more poppies than ever before. The tourists seemed to like the idea of wearing poppies, the Brits obviously all wear poppies, and on top of that there was a Spitfire Plane in Covent Garden on display.
The Spitfire was the principal plane flown during the famous Battle of Britain during the Second World War. The soprano singer on stage sang the "White Cliffs of Dover." The Christmas tree was lit red in the square. London never looked more beautiful. Poppy Day comes from the famous poem In Flander's Fieldwritten by Canadian, Lieutenant Colonel John McCrae, in 1915. It is a beautiful poem, both haunting and sad. The poet died in the trenches before the end of World War I.