We have a great deal of interest in Cuba for 2016 and 2017. Everyone got hot on Cuba at the same time. Now, Cuba is turning into a high-demand, little supply destination. Hotel rooms are sold out months in advance. With talk of more restrictions being phased out, the 36% increase in American tourists will grow and grow.
But where to?
Over 2 million people traveled to Cuba in the first part of this year alone. There are about 61,000 hotel rooms in Cuba and many are booked 18 months in advance. Americans still have to travel under a People-to-People status so it is difficult to sneak in and sneak out for a quick weekend in Havana. Bottom line is that tour operators are starting to turn people to other destinations which is a drag but understandable given the lack of infrastructure and available bed nights. With places like the Dominican Republic and Costa Rica waiting in the wings, Cuba better get its act together or there will be plenty of hotel beds and not much demand.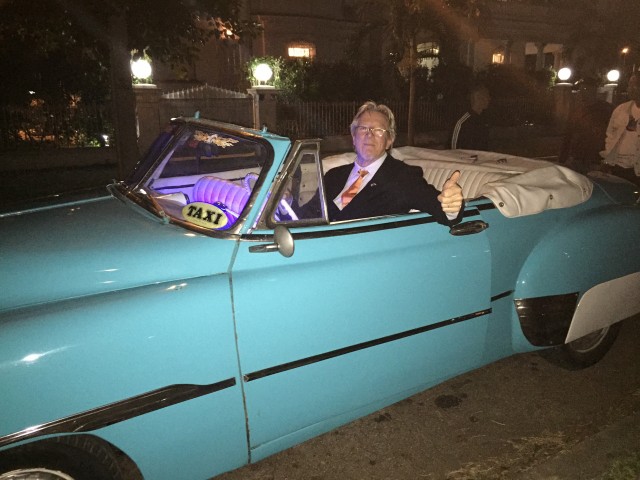 2015 is set to be a record breaker in terms of visitors welcomed to the island. There will be 2,000,000 arrivals between January and July alone; a 16% increase year-on-year. 3,000,000 visitors came in 2014. For the first time in its history, and with the relaxation of rules for Americans, this trend is going through the roof. Between January and May, over 50,000 Americans legally visited Cuba.
Good news all around? Well, sort of. Here is the problem. One word – infrastructure. It is fun to drive in a '55 Chevy but there are only so many '55 Chevy's to taxi us around. Unfortunately, hotels cannot support the boom and they cannot build efficiently and fast enough to absorb this increase. So what happens? Logjam. As everything has to go through those old, commie agencies, it's triple logjam. This is all before they figure out the non-stop air services from USA cities. Right now, the island of Cuba could not support a 4,000 passenger luxury cruise line docking in Havana Bay. There are not enough buses to do the sightseeing, not enough guides to take you around, and not enough restaurants to feed you.
So dear Cuba…please. You have a great island and probably the most fascinating and beautiful in the Caribbean. Let's get organized. Tourism is great. But right now, you are too pricey and you have no space.

FREE GUIDE
5 Trips for Spanish Teachers
Interested in trips specifically designed for Spanish Teachers? This
Free Guide includes 5 itineraries that showcase Spanish culture.