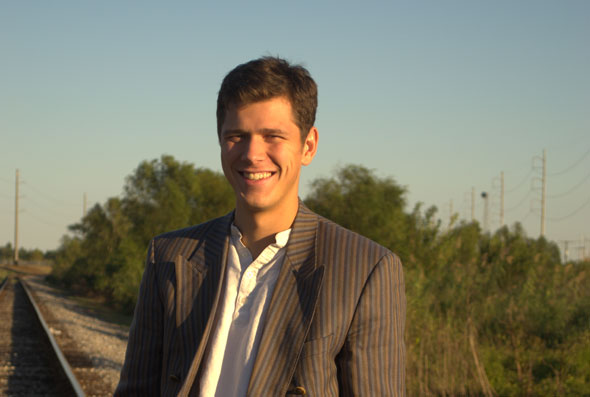 There are people who know how extraordinary our tour managers are, and then there are those who have yet to discover them. Whether you're a veteran traveler or new to ACIS, we'd like to introduce you to our gang of historians, comedians, art enthusiasts, and all around good people. First up, John Perry! Read the interview to see how travel has been an integral part of his life.
If you traveled as an adolescent, where did you go and how did those travel experiences impact your life?
The most eye opening trip for me was a sailing trip I took with my Great Uncle and Aunt when I was 13. We went around the Mediterranean—the cradle of European civilization. We stopped off at Pythagorean—stomping ground of Pythagoras, Ikarian—the island where Icarus fell in flames, and Delos—the birthplace of Apollo. I was fascinated by Greek Mythology and this opportunity to look into Europe pre-Christendom. I suppose, like Boston and New England for the States, that was where it all began for 'Europe', or so our history tells it. I now live and teach in the Mediterranean, albeit much further west, and my love for the Mediterranean's clear waters and its liberating freshness has endured since that fortnight.
What's one thing you wish every young adult could experience while traveling?
The sense of wanting to write home, about everything—knowing that each thing you do is a first, and feeling your life developing into something quite interesting. Waking up and feeling like a completely different person, in a good way, because of what you did the previous day, and no matter what you do, you will never be able to see the world the same way. The realization that travelling is not about ticking boxes, it's about opening doors.
What would you say to a parent who is considering sending their son or daughter on an educational tour?

History is all about change and causation. Had something happened a different way, we could be living in any number of different worlds. The same is true of your son or daughter. There is the one who does go on the trip, and the one who doesn't. The one that doesn't will never know what they missed out on, true, but the one that does will themselves be more able to change the world.
Tell us something interesting about yourself that we might not know. In other words, what's your claim to fame?
I am related, by marriage, to Bob Marley. My grandmother's cousin is married to his brother. This obviously means that I am an undiscovered reggae talent.
What's your favorite foreign expression?
Servus—used in areas of Southern Germany, & Eastern Europe—roughly derives from the Latin for 'Slave'. It is a common greeting, and implies that one is at the other's 'service'.