Get to know our tour managers, well-traveled and fascinating individuals who make your ACIS educational tour truly unique and unforgettable. Today we're happy to introduce you to Herson Guevera from San Jose, Costa Rica. Herson is a naturalist, a photographer and an all-around advocate for educating kids about environmentalism, biodiversity, and sustainability.
In honor of Earth Day, we interviewed Herson about how the work he does as a Tour Manager impacts students and teachers' outlook on the planet:
How long have you been a Tour Manager for ACIS and what inspired you to get into this work?
I started with ACIS in 1998.
I was really inspired and excited to work with ACIS after meeting some of the Tour Managers who mentioned working with ACIS groups was a different and better experience than any other tour company in the market. Before start working for ACIS, I had been guiding throughout Costa Rica for a few years already.
Did you have any experiences growing up in Costa Rica that made you gain an appreciation for nature and gave you respect for the environment?
I spent part of my childhood in the rain forest near the Arenal Volcano in the northern part of Costa Rica where I had the opportunity of living, sharing, and learning about the environment and wildlife such as birds, monkeys, iguanas and numerous insects. Swimming in the rivers and having fruit off a tree branch was part of the learning adventure and process.
Then we moved back to the city and I missed all of that right away.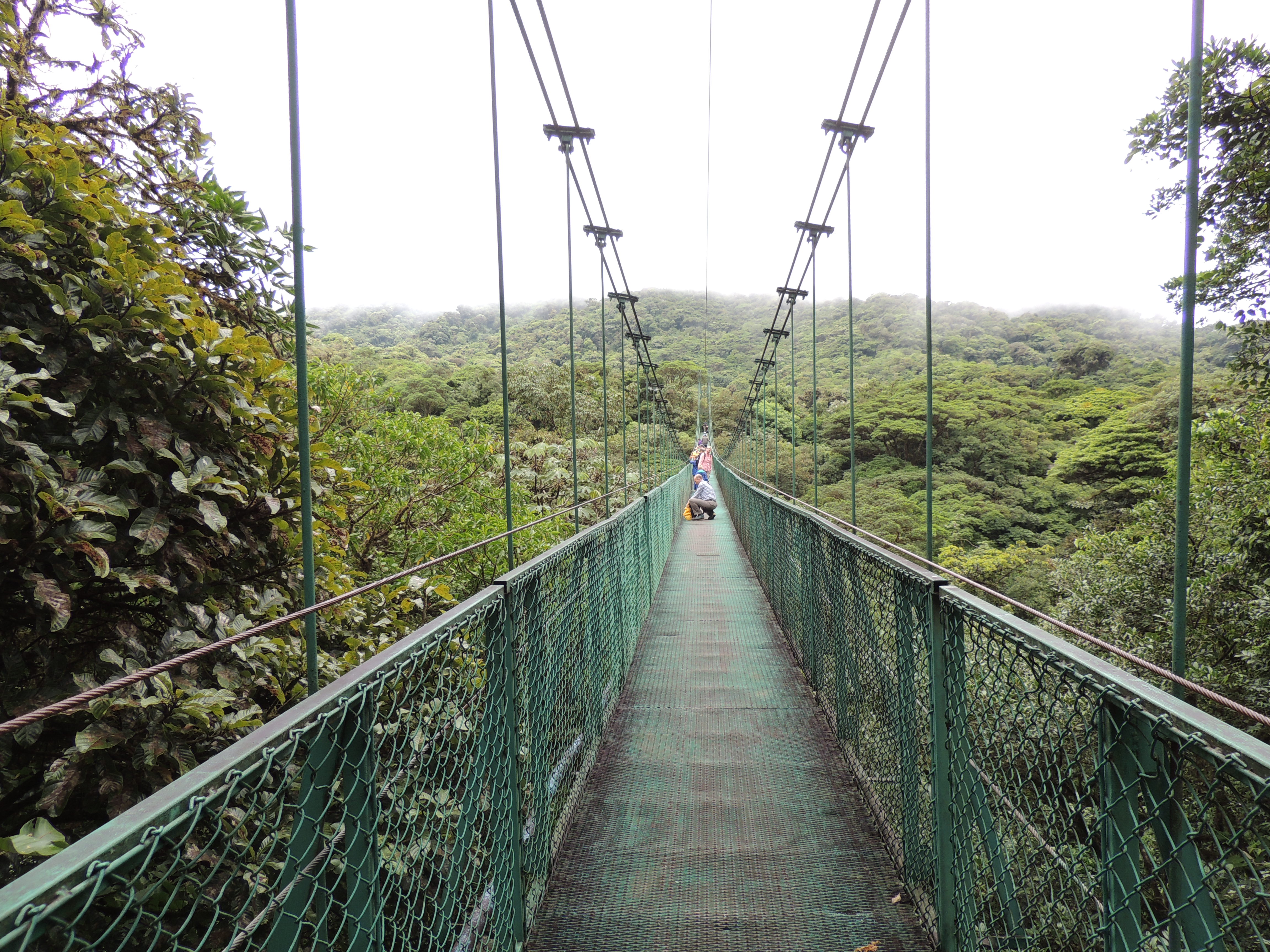 How have you seen the environment change in Costa Rica and to what extent has it been affected by your work with students?
I have lived during a difficult time and have seen both poverty along with progress when Costa Rica suffered from aggressive deforestation, seeking a new economy for the country. Years later, after attending college, already being a tour manager, the country looked back into the environment, ecotourism, and the importance of protecting the forest, and having visitors spending money for sustainable development in the country.
With ACIS groups, we have been part of the Green Change, planting thousands of trees supporting Costa Rica to combat deforestation and become ecotourists, spending money to protect the environment.
How do you expose students on your tours to the amazing biodiversity that Costa Rica offers?
Costa Rica's biodiversity happens everywhere, every moment. It can be just a rain cloud, a toucan or a monkey troop traveling the forest canopy. These all are great learning opportunities involving flora-fauna and us, people with the capacity of making a change, a difference for good.
Students learn that every animal might not be the most beautiful creature, but when we learn what they do and mean in the environment, our mentality changes and our knowledge expands.
What specific activities or experiences would you recommend to group leaders planning a trip looking to instill a passion for environmentalism and biology in their students?
Theory and knowledge are very important before a field trip. Learning about the destination prior to a trip, and general facts such as traditions, basic history, political systems, how we can become ecotourists and learning about the activities the group will be part of are all helpful to encourage students to connect with the environment they're studying.
Asking the students questions like: Have you seen a monkey in the wild? Have you seen a coffee plantation or a toucan flying free?
Nature tours like hikes, boat rides, planting trees, cooking lessons and learning about organic and what Fair Trade products are, make the traveling/learning experience unforgettable. Students learn to appreciate things more and more.
Interaction with animals endangered of extinction, like those found at rescue and rehab centers, sea turtle projects, breathing in nature, horseback riding and night walks in the jungle are some of the highlights when traveling to Costa Rica with ACIS.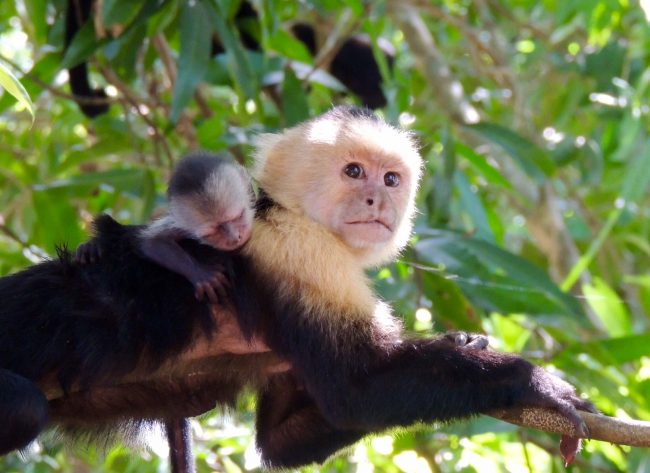 What activity or experience have you witnessed create the most profound impact on your students' appreciation of the environment?
When visiting a site such as the organic farm, students get a deep impact when realizing how hard farming is. Wait nine months for one banana, more than a year to eat a single pineapple!
We take things like food for granted and millions of tons of food get wasted every year.
We learn the close relationship between a single tree, which can cool as well as two air conditioning units, and can also provide food and shelter to a family of monkeys and even avoid erosion!
What do you hope students take away from their experience in Costa Rica in terms of learning about nature and the environment?
Learning about the environment makes students realize that planting a tree, recycling, making sustainable agriculture and more is all a part of a single goal: protect the only planet shared by thousands of species. We can really make a difference by using knowledge to continue making a change for the better!
The more we learn about the environment, the more we learn about ourselves.
In between trips to Costa Rica, what can teachers do to encourage their students to form a deep connection to the environment where they live?
Anything we do to help the environment, wherever we are, is part of a long journey to help the world becoming a sustainable place in regards to people's relationship to flora and fauna. Basic actions complement the whole planet, our one single Earth.
Recycling, reusing (especially reducing) can mean a lot. Learning about the local species of animals and plants in the area you live in and finding out their role is important. Maybe they are related to other species of plants or animals at the place groups are traveling to. Learning about migratory species that might move from North America to Central or South America in the winter, such as butterflies or birds is very interesting. All of this can make teachers encourage environmental education.
Interested in going on tour with Herson? Check out our educational tour itineraries to Costa Rica!

FREE LESSON PLAN
Global Citizenship Workshop
Help Your Students Understand Their Role as Global Citizens.