Spring has arrived! Across the northern hemisphere, everybody's enjoying the boundless vistas of green and slumping out of winter hibernation. Say ¡adiós!, au revoir, and ciao! to your winter gloom and spring colds in time for your spring and summer travels by reading some of ACIS' traveling tidbits about staying healthy and active while on the move.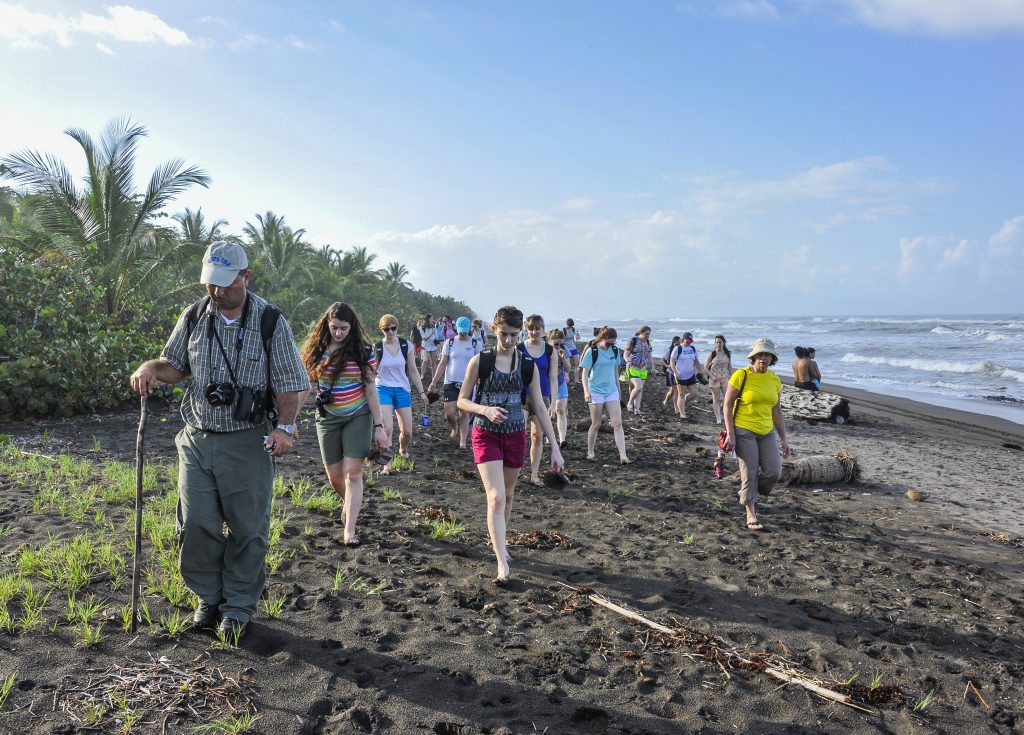 Walk the terminal: You're about to be snug in your seat for a lengthy overseas flight. This means you'll be buckled in and committed to the seat in front of you, which conveniently contains a lot of exciting materials: hours of HGTV re-runs, for example, and Skymall magazine (the one true renowned airline publication). So, before all the vegging on your long flight, walk around the airport to stretch those legs. Not only will taking laps around the terminal clock in extra steps, but walking is also a great way to kill the idle time at the airport.
Breathe Easier: Some airline passengers believe that once the door seals shut, the same air circulates through the plane for the duration of the flight. However, efficiency particulate air (HEPA) filtration systems refresh cabin air up to twenty times an hour. (That's almost twice as often as your average office building!) HEPA filters do not, however, block the germs from coughs and sneezes in your vicinity. Therefore, it's a good idea to adjust the air knob above your head to keep air particles moving away from your face. Now, you can breathe easy on your airborne journey.
Hydrate: Did you know that the relative humidity level on an aircraft is about six percent? This shockingly low percentage along with a packed itinerary can dehydrate travelers pretty quickly. Drink water before your flight as well as during your trip. (We know that wine is cheaper than water for our 21+ year old travelers, but it won't hurt to order a little H2O with that vino). There are many other substitutes that also hydrate if you're not a fan of water: tea, seltzer, juice. Keep your body happy and hydrated so that you don't have to think about energy levels while on the move. Tip: Check with your Tour Manager about water quality before you fill up from the tap.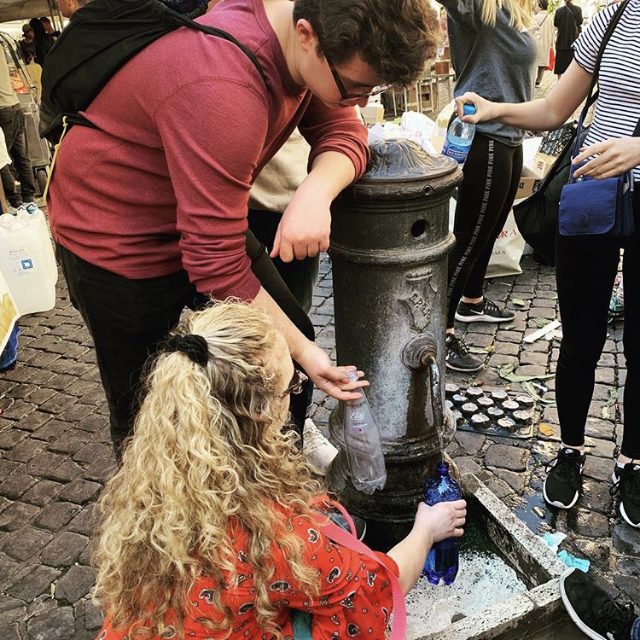 Avoid jet lag: If you're an international traveler, odds are high that you will cross several time zones en route to your destination. You're basically a time traveler, which is monumentally cool, but can also feel crushingly exhausting. Combat jetlag with a morning arrival. Sunlight and physical activity will help your internal body clock readjust. Fun fact: This is why ACIS books overnight flights when traveling overseas. So (again), keep hydrated, get some sun, and book flights that arrive before noon.
Keep Happy Feet: Comfortable shoes are very important. They are, after all, carrying you all over the world as you're walking, biking, or even running through new cities. The shoes you pack should be broken-in enough so you don't suffer blisters, but new enough to provide cushy support.
Run in the Sun: If you're an avid runner or fitness junkie, there's no reason that you should stop your workout routine while abroad. Forget the hotel fitness center and train like a local; exercise outside! This could mean jogging the perimeter of Hyde Park in London or discovering a route along the River Manzanares in Madrid. Get outside to run, hike, and explore new destinations. Keep in mind you'll also get plenty of steps while touring the cities with your local ACIS guides!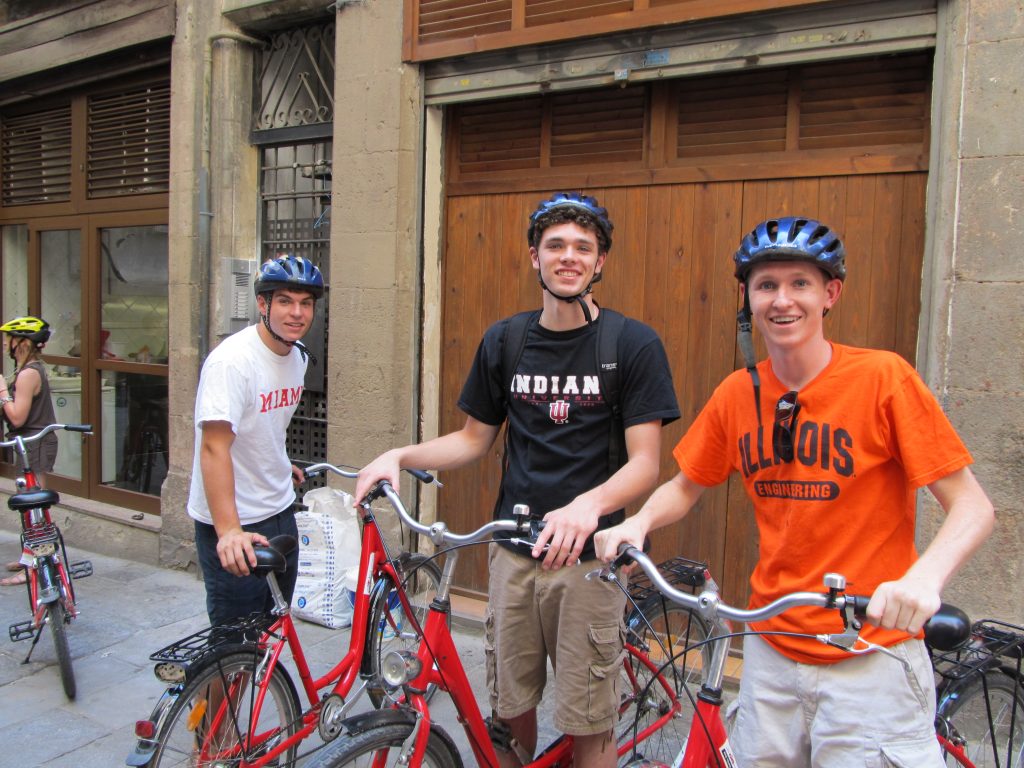 Have a Local Adventure: Physical activities will encourage both cultural immersion and healthy cardiovascular health. For example, you could bike Versailles to boost endorphins and move your legs while also enjoying one of the most extensive gardens in France. If you decide to visit China, you can start your morning with Taiji exercises. Or, stay active with service projects, soccer matches, and surf lessons on programs like the Samara Beach Language Study. Travel is already an adrenaline rush. If you engage physically even half as thoroughly as you engage mentally while traveling, there's no doubt you'll enrich your experience- as an adventure and an education.
Return Home Refreshed: Transitioning back into your regular routine ranks just as high in importance as the trip preparations you made. Make sure you have time to unpack- both physically and mentally- after your amazing adventures. Keep hydrating, clean out your luggage (and the suitcase itself!), and dedicate a bit of personal time for a little R&R.