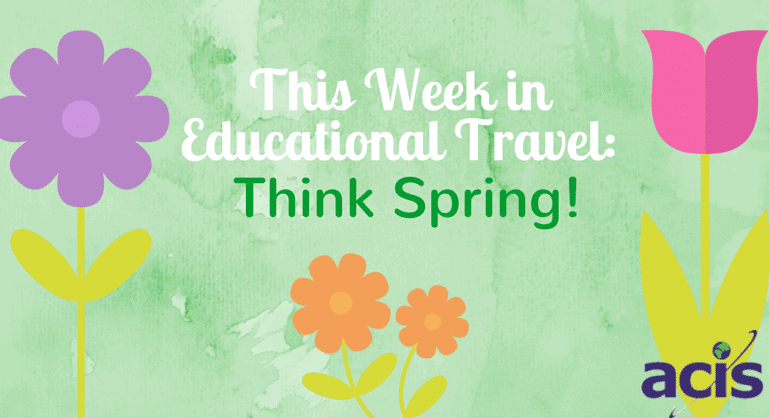 Happy Spring! Here is your weekly round-up of travel and education news from ACIS, around the country, and around the globe that you may have missed.
— This week, the New York Times covered the trend of "Edutainment," or when people select education-based options as their leisure time activities. Whether watching TEDtalks, opting for culture visits while vacationing, or learning a new language, the increasing edutainment trend is proving that mixing entertainment and education can produce life-long learners.
"There's an increasing demand for meaningful experiences," says Lynn Cutter, National Geographic's executive vice president for travel and licensing. "When people have choices on how to spend their money, they're valuing experiences more than material things.
— This time of the year is hectic for both students and teachers. The mix of standardized test schedules, returning from Spring Break or impending April vacation week can rattle even the most prepared students. Want to work smarter, not harder, to handle it all? There might be an app for that. The staff at Noodle covered 32 innovative online tools educators and students can use in 2015. The list includes familiar options like Skype, as well as a deeper dive into programs you already use (how cool is Google Graph Search?!) Tell us in the comments how you're using technology in your classroom.
— The always exciting March Madness tournament kicked off this week! We found a few ways to bring the college basketball competition to your classroom – no TV necessary. Check out our Pinterest board for a compilation of March Madness themed lesson plans from around the web. We hope these help capture your classrooms' attention between free throws!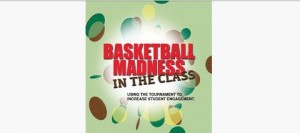 — This week commemorated the 50th anniversary of " The Sound of Music" movie release. While visiting Salzburg on an Encore Tour, a choir group from Dublin Jerome High School experienced the international spotlight in more ways than one! The group was interviewed and filmed for the Diane Sawyer special "The Untold Story of 'The Sound of Music'" which aired Wednesday night on ABC.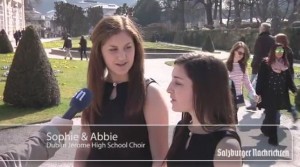 — With the first day of Spring upon us, Conde Nast Traveler listed four awesome reasons to visit Europe this Spring. According to the article, Europe is experiencing warmer-than-usual weather… With the never-ending winter the we've had in the Northeast, that is reason enough for us to pack a bag and go tomorrow!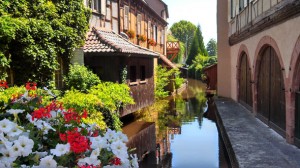 And with that, we say ciao!
P.S. Was your classroom a sea of green this Tuesday? Don't forget, there's more to Ireland than Saint Patrick's Day.