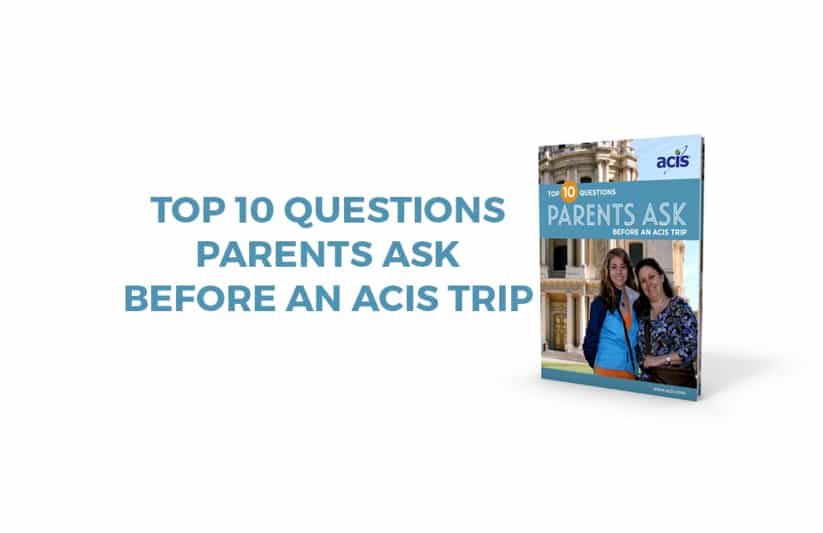 In the 38 years we've been operating international tours, we've fielded a lot of questions from parents. Before they trust you to take their children overseas, they want to feel confident and assured that no details are being overlooked. Our FAQ sheet will prepare you to answer questions we hear on a frequent basis.
You'll come away with answers to questions such as:
How much spending money will kids need?
What happens if my child gets sick?
What is the rooming situation?
How many chaperones will be on the trip?
How much is the extra insurance and which one is best for me?
At ACIS, we hope parents more than anyone else are able to see the amazing impact travel can have on their kids. We want to help you assuage their concerns whenever possible, and we're here to provide whatever help we can in doing so.

Our mission at ACIS is to help evolve the next generation of Global Citizens. We wouldn't be able to do that without the support of the thousands of thoughtful, supportive parents in our extended network.

TOP 10 QUESTIONS PARENTS ASK
Parents FAQ Sheet
Learn the Questions and Answers Parents Most Often Ask Before an ACIS Trip