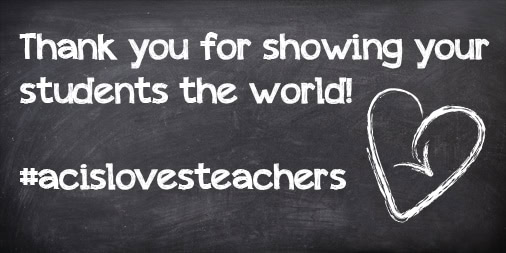 Teacher Appreciation week is winding down and it feels a little like the last day of a great spring break vacation. You know getting back to reality is imminent, but you don't want those good vibes to end. Can we all agree that this week should really be a daily celebration?
After all, we wouldn't be an educational travel company without the dedication from our traveling teachers. Your commitment to showing students a world outside of their own is a remarkable gift — not a tangible one — but one they carry within themselves, forever. Not many people can say their life's work changed people's lives.
How do we even begin to show our gratitude for all you do? Simply put: We can't.We can't, but we'll try. Here's a compilation of the heartfelt words and photos that capture the essence of what you do each and every day:
Mme Miller taught us so much about French and life! So glad to have traveled with her! <3 #acislovesteacherspic.twitter.com/52KX6K4HFp

— Sarah Schwartzer (@TheSchwartz717) May 7, 2014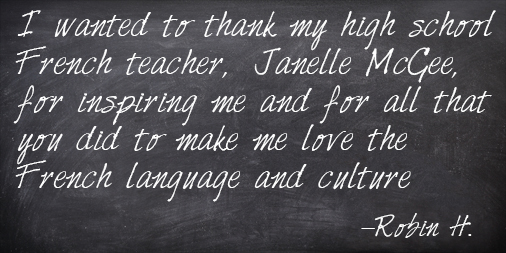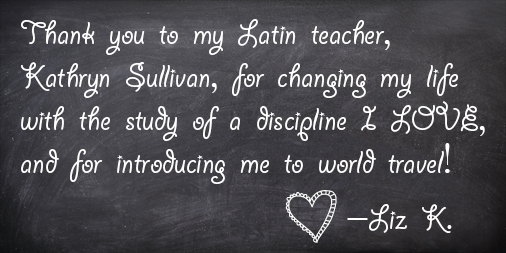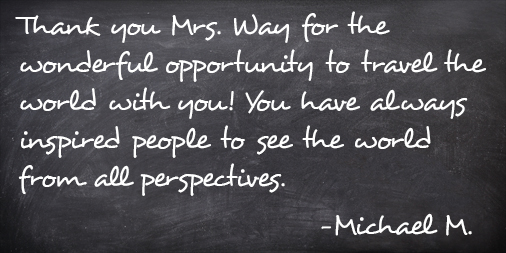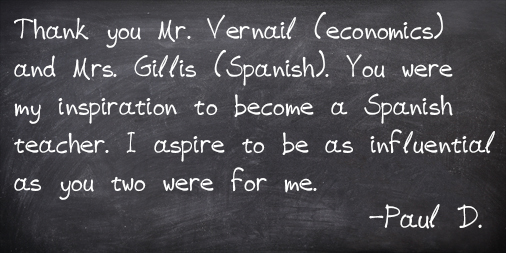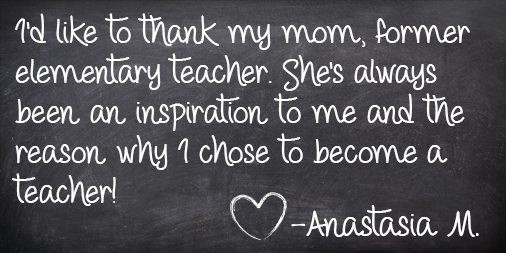 To all of the teachers in our lives, thank you. We hope you had a great week in the spotlight.