It's not only during Carnival season that the magic of Venice's past comes alive before our eyes. For those who know how to listen, stories of those who shaped the history of this city are still being whispered from the walls of Palazzos and the dark waters of the lagoons.
This week as I wandered through this enchanted place, I kept my ears open and crossed paths with many of the city's ghosts: some still celebrated, others just about forgotten. Let me introduce you to a few, and maybe next time you're there, you'll get to meet them too.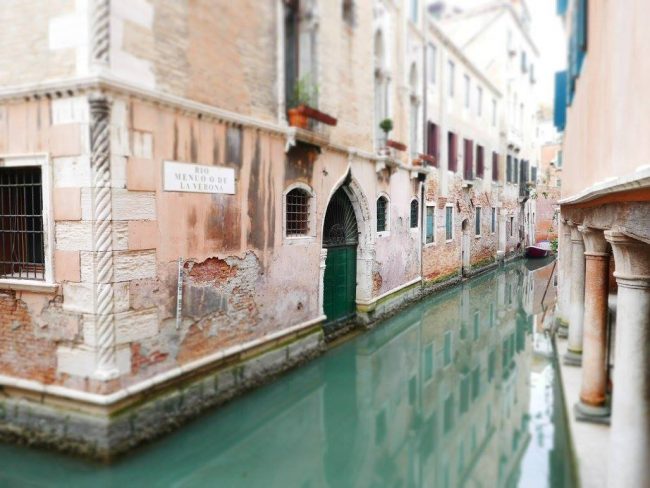 In the City's Jewish Ghetto, once you pass the old sentry posts which mark its entrance, you may hear murmurs of a certain Leone da Modena, born right here in 1571, who grew up to become one of Venice's most famous and controversial rabbis. This precocious genius was reading religious texts at age 2, translating passages from the Torah into Italian at age 3… and using his mathematical prowess to support his family through gambling just a few years later!
Leone's reputation grew throughout Venice thanks to the captivating sermons he gave at the Spanish Synagogue. Later, he wrote a treatise on Jewish laws, rites and customs, which was translated into 6 other European languages, making him a household name in all of Europe's Jewish communities and an authority on Judaism for over 300 years. He was intelligent, irreverent, innovative, irascible, infamous, inspirational, and basically everything beginning with an 'I'! A true son of Venice whose spirit lives on in the Ghetto he made his home.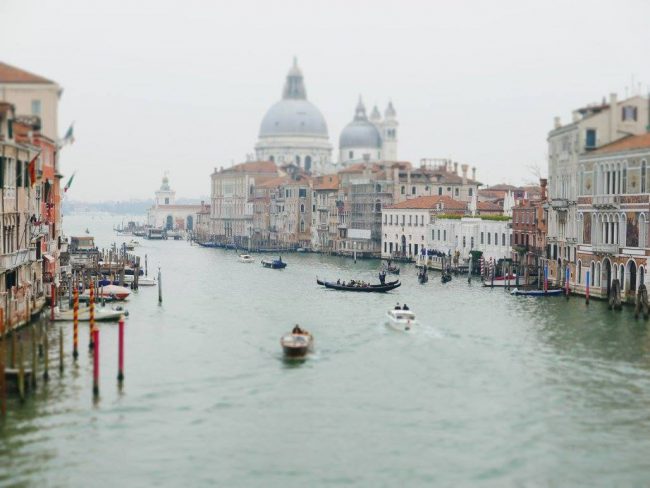 As you leave this area and wander a little way down the Grand Canal, you will come to the Ca' D'Oro, or Golden House. It got its name from the extensive gold leaf that once covered the 15th-century façade, and in its hey-day, it was said to be among the most beautiful structures in the world. But a certain temperamental ballerina changed all that.
In 1847, a Russian Prince gifted this magnificent Venetian Palazzo to the ballerina Maria Taglioni. She was one of the most celebrated dancers of the romantic ballet, performing all over Europe. Rather than appreciate this generous gift for what it was, she decided to "restore" it, by systematically dismantling its interior, removing the Gothic stairway from the inner courtyard and destroying the ornate balconies overlooking the court to sell off as waste marble! As with so many historical sites, one woman's restoration is another's act of vandalism, and hers is remembered by many to this day.
Now you can make your way to the New Prisons, or Prigioni Nuove, next to the Doge's Palace, the site of a legendary escape which took place on 31 October 1756. After many scandals to his name, a former soldier and violinist accepted into Venetian nobility was confined to five years in prison without trial because of his "affront to religion and common decency". But after 15 months in the dark, dank cells, the prisoner had had enough and escaped through the ceiling before fleeing to France and making a name for himself as a great lover of both gambling and women. When you climb the Campanile and look over the Doge's Palace and the prisons, you can imagine the shifty figure of the as-yet-unknown Giacomo Casanova making his escape to freedom along the rooftops of Venice.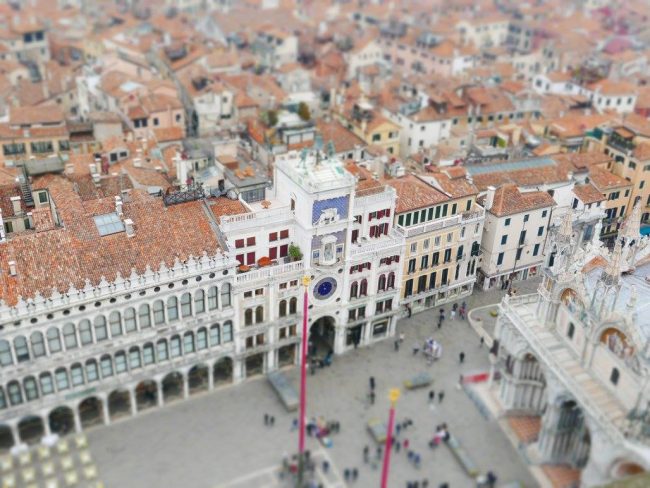 Below you is the famous St Mark's Square, bustling with locals and tourists. But just imagine those same crowds in 1292 witnessing an extraordinary sight: three men dressed as tattered beggars, throwing off their disguises and ripping open the inner linings of their garments to reveal a treasure of thousands of rubies, emeralds, diamonds, and pearls!
This was Marco Polo, along with his father Nicolo and uncle Maffei, back from one of their extraordinary adventures to the East. They instantly became the talk of the town. Marco became known locally as "Marco Milione" (as in "he's got a million tall tales") since most thought his stories far too incredible to be true.
It's worth remembering that Marco Polo was the first Western traveller to cross all of Asia longitudinally; the first to describe the court in Beijing; the first to explore China and its borders; the first to describe what are now Tibet, Laos, Myanmar, Thailand, Java and Sumatra among others; and the first European to write of dogsleds, white bears and reindeer in the far North.
While no physical trace remains of Marco Polo (his sarcophagus was lost and we don't even have a reliable portrait), his legend and spirit remain to inspire all of us to go off and explore like he did – with open-mindedness, curiosity, courage and worldly wisdom gained along the way.
So which Ghost of Venice will you and your students channel next time you come? The charismatic preacher, the vandalizing ballerina, the scandalous socialite, or the intrepid explorer…?
Interested in visiting Venice with your students? Check out our Buongiorno Italia itinerary or any others that visit Venice!

FREE CATALOG
ACIS Catalog
Browse over 100 educational travel excursions all over the world. From
service learning to cultural connections, find a trip to meet your goals.