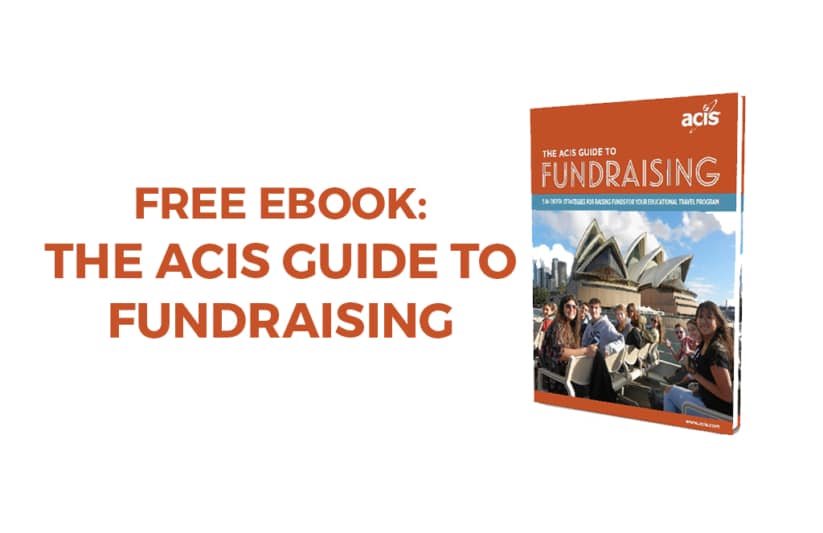 When it comes to educational travel, the one challenge that teachers face time and again in promoting travel opportunities to students and their families is cost. As life-changing as trips across the globe are, their price tag is a challenge that all families have to deal with in one way or another. While we believe the personal growth, evolved global perspective, and overall life-changing impact that educational trips abroad provide are undoubtedly a worthwhile investment, we still understand the financial challenges that come along with them.
That's why we've put together this comprehensive guide to fundraising for all aspiring travelers. We've collected information on dozens of different fundraisers. Whether you want to sell a product, host an event, or gather donations online, you'll find ideas and options here.
You'll come away with a host of resources, creative ideas and strategies to:
Raise Funds Online
Plan Your Fundraising Calendar
Promote Your Fundraising Activities
Get Creative with Fundraising Events
Sell Products, Food and Beverages to Reach Your Fundraising Goals
At ACIS, our mission is to help educators transform young peoples' lives by extending their classroom across the globe. We're hoping the fundraising strategies in this book will help many more students gain that life-changing experience.
Click on the button below to download the fundraising guide! Let us know what feedback you might have about it once you've checked it out!

FUNDRAISING GUIDE
ACIS Guide to Fundraising
Learn 5 In-Depth Strategies For Raising Funds For Your Travel Program