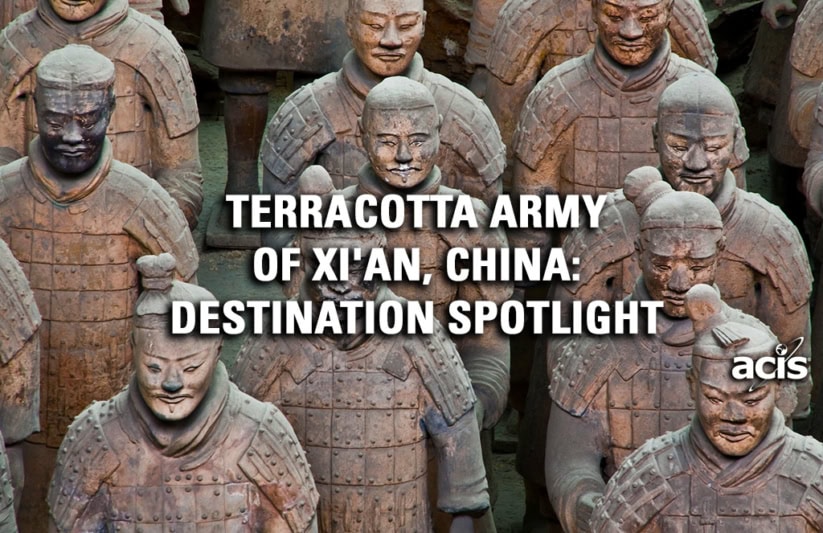 If you are lucky enough to get the chance to visit "The Red Dragon," better known as China, we know all the sites that should be on your bucket list. Chances are you've learned of these famous Chinese landmarks in high school or college in your history or global studies classes, but imagine being able to see these ancient artifacts in person. One of the most talked about and visited spots in all of China is the Terracotta Army located in the city of Xi'an. This city once marked the Silk Road's eastern end and was home to the Zhou, Qin, Han and Tang dynasties' ruling empires, making it home to a variety of historical scenery.
What is it that draws over a million people to travel to the site of Terracotta Warriors each year? People come because they need to see for themselves that a structure with this size and detail could have been built in 200 BC. Can you blame them?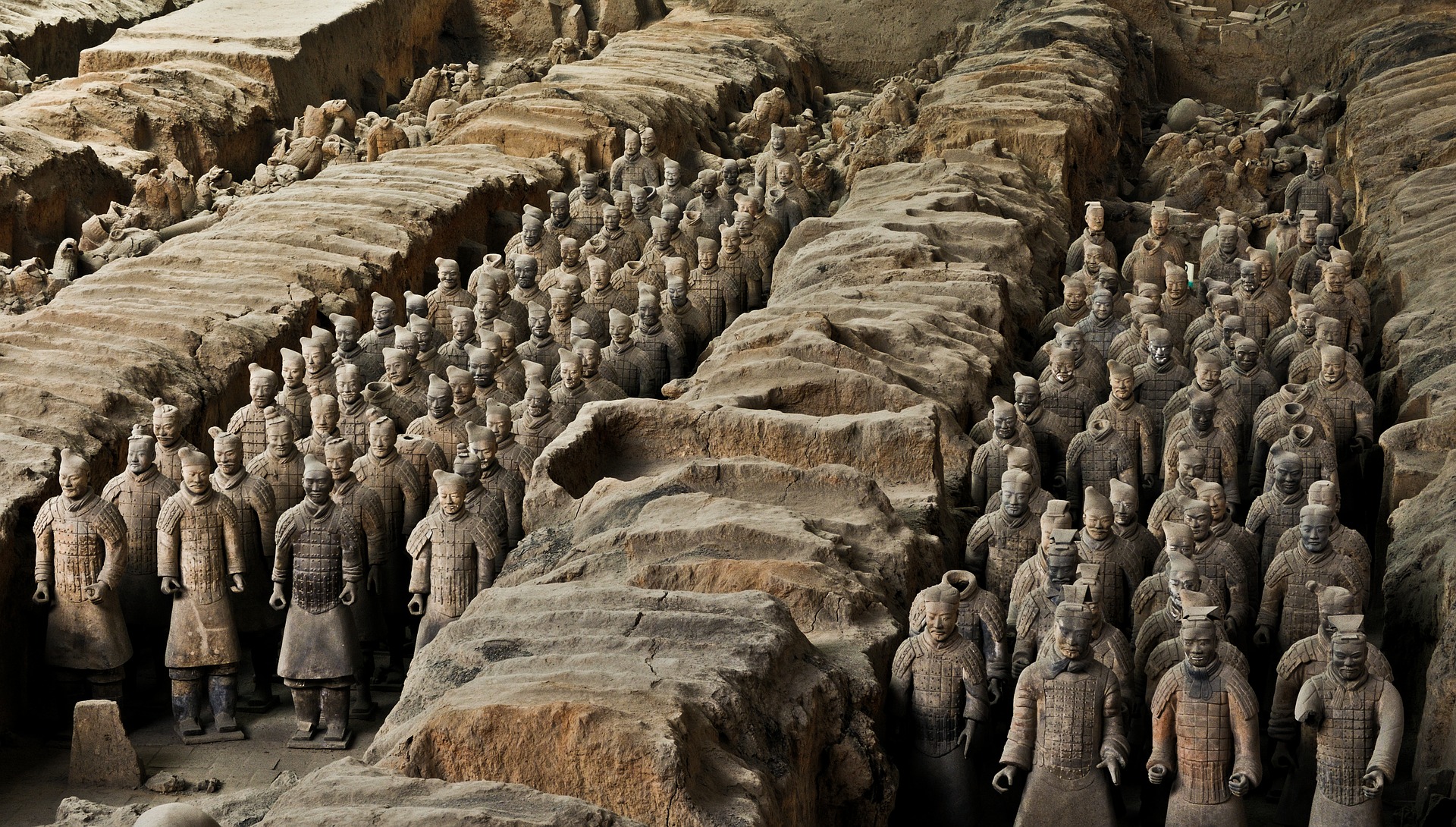 These warriors represent the triumphant army of Qin Shi Huang, the founder of the Qin Dynasty and the first Emperor of a unified China, victorious in battle during the Warring States period. The emperor had ordered the creation of these soldiers as a means of protecting his tomb in the afterlife. Although these warriors were made over 2000 years ago, the first warrior was only discovered in 1974 when local farmers came across a life-sized clay soldier poised for battle. After archaeologists began digging out the figures, they found that they were strategically arranged by rank and duty and were accompanied by horses and chariots in a way that mimicked the Qin Emperor's real battle strategy.
What seems to be the most striking aspect of the warriors is that no two warriors are identical, implying that all 8,000 warriors were particularly hand-crafted for their specific position in the tomb. This means different heights, facial features, and garments were given to each figure and each for a reason. For example, the tall warriors were placed in the front because these were the highest-ranking men who were first in combat. It has also been found that the warriors did not have the save greyish-brown appearance when they were originally created, they were once painted in vibrant colors. However, due to time and modern chemicals from being excavated, the warriors have slowly deteriorated (but are still in impeccable shape for being 2000 years old).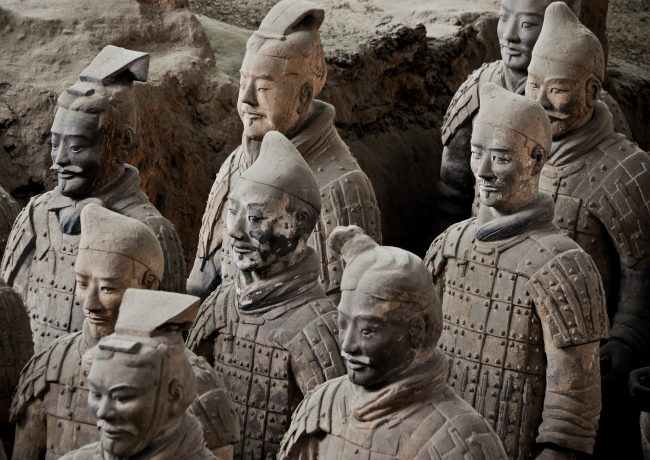 The most enticing part of visiting the Terracotta Army is what is still unknown about it. Not very often does someone in the modern era get to say that they have visited an ancient site in which they are still actively digging and researching today. Archaeologists have still not uncovered the tomb of the emperor which is rumored to contain ancient relics such as jewels and his personal items that could be modern day marvels. What's even more astonishing is that a project of this magnitude was kept hidden for 2,200 years. So whether you're a history buff, an avid traveler, or are planning a recent visit China, the Terracotta Army is a must-see that you're going to want to brag about.
Interested in going on an educational tour to China to see the terracotta warriors for yourself? Check out our Dynastic China itinerary!

FREE LESSON PLAN
Online Tour of The Forbidden City
6 Chinese Classroom Lesson Plans to do with Your Students Based
on the New Bloom's Taxonomy For World Language Instruction.