Travel and photography are synonymous. One picture of a beautiful destination may be all that it takes to capture the attention of a traveler who is intent on exploring a new place. The traveler then plans a trip, sets off, and snaps photos of his/her own – which in turn inspires other travelers – it's like a cycle of wanderlust inspiration. Thanks to social media, it's easy to instantly share and see pictures from around the world; our TripStream is proof!
In order to experience all that an ACIS trip offers, we recommend signing-up, but the next best thing? Seeing it through the eyes of our tour managers, teachers, and student travelers. That's why we're opening up our ACIS Instagram page to ACIS travelers experiencing the sites and sounds first-hand with our #ACISTakeover series. Tour managers, teachers, and students will be able to take control of the ACIS Instagram page and tell their travel story from beginning, middle or end.
We're kicking off our Instagram takeover by featuring ACIS Tour Manager Dimitra Neonakis, who is currently showing Italy to an excited and adventurous group of students. Not only does Dimitra enjoy snapping photos of Italy's dazzling sights, she's also a mother of twin 6-year-olds, English teacher translator/interpreter, ACIS tour manager (since 1996) and painter. Talk about busy! For a front seat view of an ACIS trip, follow Dimitra's adventures through Rome this Thursday and Friday on our Instagram account! You'll know they are her photos thanks to the #ACISTakeover hashtag.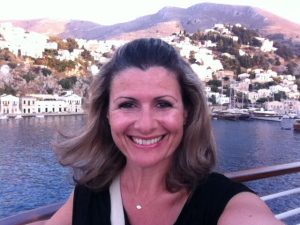 We don't want to limit our takeovers to just ACIS travelers on tour, however. We want to tell the whole travel story! Teachers and students: Are you active on Instagram and want to showcase a day on your trip? What about spotlighting your classroom before departure day? Or maybe you can share how travel influences your classroom? We'll hand the Instagram reins over to you to show us how travel changes lives before, during, and after an ACIS trip. Send us an email with the subject line #ACISTakeover to learn more.