Say bonjour to our teacher spotlight, Véronique S.! In April 2018, Véronique lead a group of students on the Toujours en France itinerary, and she says they are still talking about it to this day. We spoke with her to hear more about the experience and what advice she has for any teachers thinking about traveling with ACIS.
1. Tell us a little about yourself!
I was born and raised in France. I started teaching French 32 years ago at Brown University in Rhode-Island. Then I took a break from teaching to raise my 2 boys, and I've now been teaching French at the high school level since 2011.
2. Did you have any experience leading students abroad before your 2018 trip? 
I traveled once before with ACIS several years ago as an assistant. Last year (April 2018) was my second time with ACIS, and first time leading a trip to France.
3. There are so many options out there for student travel nowadays. What made you decide to take a trip with us? 
The safety of my students during the trip is the most important thing. Knowing that ACIS will take care of anything that goes wrong, (and hopefully it won't!) is peace of mind that is priceless. I will only consider tour companies that make this their top priority. This way I can focus on my students and make sure that they have the best experience.
The second thing that I value the most is our itinerary: our days are packed with unforgettable cultural experiences, and at night, we go back to beautiful, safe and centrally located hotels with all necessary amenities. The meals are also fabulous and our tour guide is ready and available 24/7.
I have traveled once with another company. ACIS was so much better. When it was time for me to pick a tour company, I literally did not hesitate one second.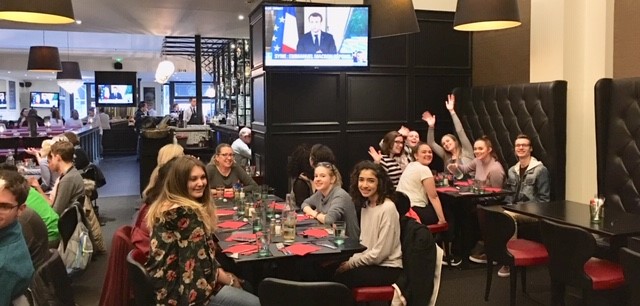 4. Did you have any specific classroom goals for the trip? 
My classroom goals are for students to be exposed to as many beautiful, memorable, and unique experiences as possible. Every detail of our trip is timed and planned perfectly. We alternate between sight-seeing beautiful world renowned landmarks and more quiet moments: Seine River cruise, cooking and art lessons, lunches in small cafés, eating gelato at a café terrace, strolling the gardens at Giverny and navigating the Paris metro system like true Parisians. I feel that my students got a unique experience by seeing all the important landmarks while appreciating authentic moments of life in France.
5. Any tips for other teachers who are planning their trips, perhaps for the first time?
I held a first meeting early on in January 2017 to give parents plenty of time to plan the trip financially. I held a series a meeting with parents and students throughout 2017 to go over practical details such as expectations, passports, money, packing, etc. I held a couple of small meetings with students so they could get to know each other and answer all their questions.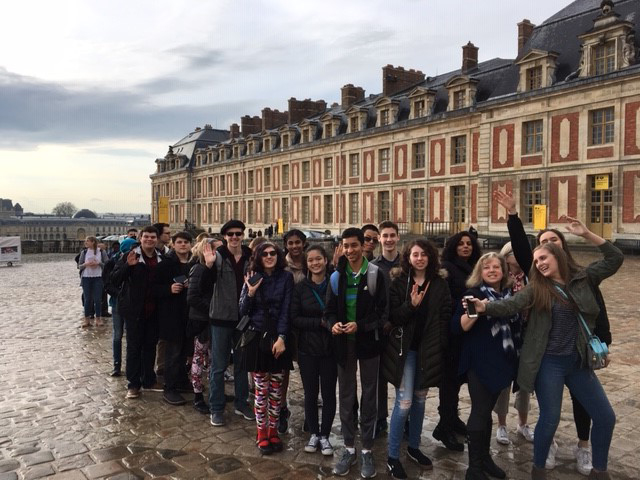 6. Which aspect of the trip do you think your students enjoyed the most? 
My students enjoyed the trip so much.  They still talk about it a year later. We had so many different and varied activities that there was something for everyone. Personally, I loved every second of it.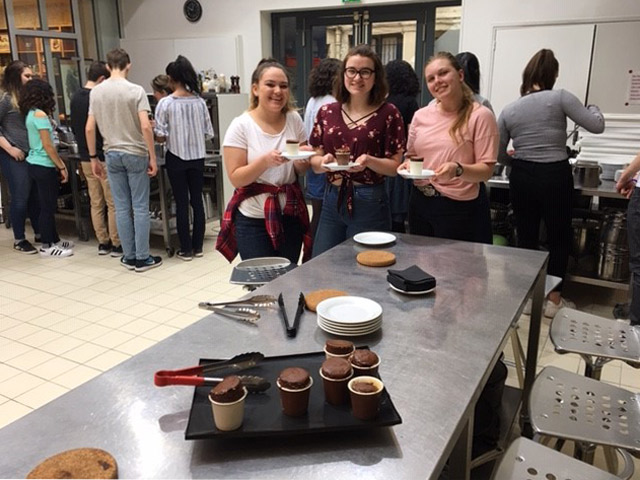 7. Where would you like to go next?  
Anywhere in France.  I know that ACIS will have a great itinerary no matter where I want to take my students.
8. In 15 words or less, why would you recommend ACIS?
Best tour company ever. No need to look anywhere else!