Rachel S is a social studies teacher in Indiana, and an ACIS Group Leader. As a high school student, she went on an educational tour with ACIS, and it changed her perspective on the world indelibly. She credits her experience traveling with ACIS as a factor for her considering her career in education, and it inspired her to become a group leader herself to pass on the experience to other students in her community.
Rachel recently helped her students apply for and win a grant to help fund their educational tour, which she combined with other fundraising efforts to raise $11,000. We interviewed Rachel about her fundraising efforts as well as her career and experience traveling with ACIS: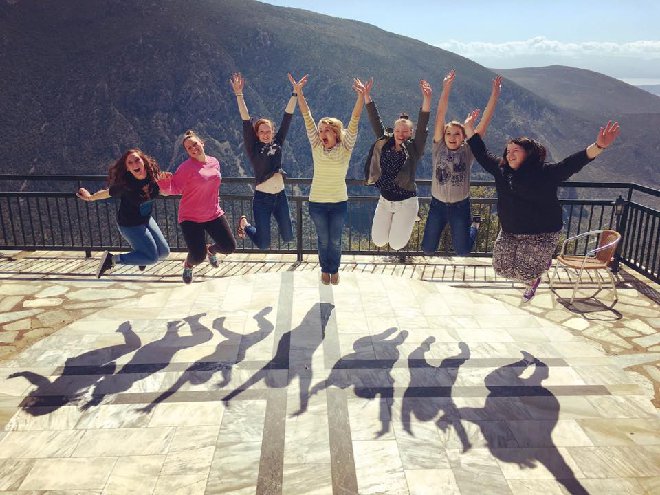 1. How long have you been traveling with students and which countries have you visited?
I have been traveling with the students for about six years. Our trip in March will be my third trip with the students. We have traveled to London, Paris, Rome, Greece, and Turkey.
2. What inspired you to lead your first trip?
I traveled with ACIS on a trip to France when I was in high school. The trip was truly a life-changing experience and is one of the factors that influenced me to consider a career in education. I wanted to be able to provide this same experience and opportunity to my students.
3. What led you to choose ACIS as your student travel provider? Were we your first travel company?
I choose ACIS because that was the company I traveled with in high school. I had such a positive experience that when I started looking into creating the Travel and Adventure Club, I knew this was the company I would choose. ACIS is the only travel company I have ever worked with.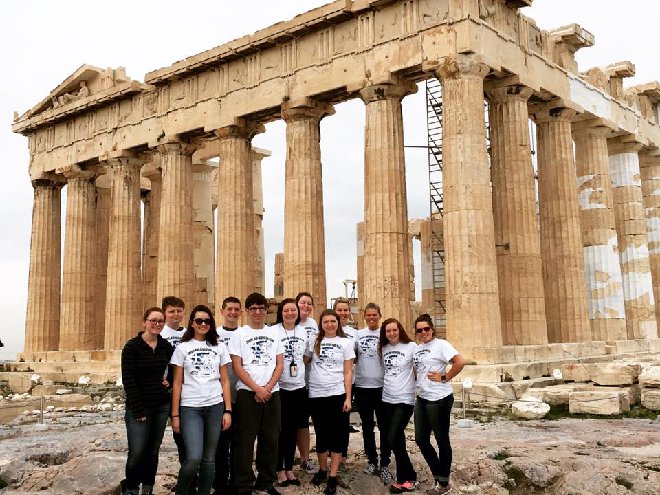 4. You recently won a foundation grant to help subsidize your upcoming trip. How did you hear about/apply for the grant and how have you managed to accomplish your fundraising goals over the years?
We recently received a grant from the Western Indiana Community Foundation for $6,000. They are a local organization that helps to fund local projects that benefit students and the community. We were able to take the grant and almost double it, raising over $11,000 for our Travel and Adventure Club.
5. How do you structure your trips to accommodate your educational goals?
I created the Travel and Adventure Club to give students an opportunity to engaging in the sights, sounds, smells and flavors of cultures, languages, and people around the world. Confucius once said, "I hear and I forget. I see and I remember. I do and I understand". By "doing"—walking in the footsteps of emperors, seeing the art that inspires a people, or communicating in a new language—students can gain an understanding of themselves and the world that will stay with them for a lifetime. I truly believe that travel can connect the classroom with the world.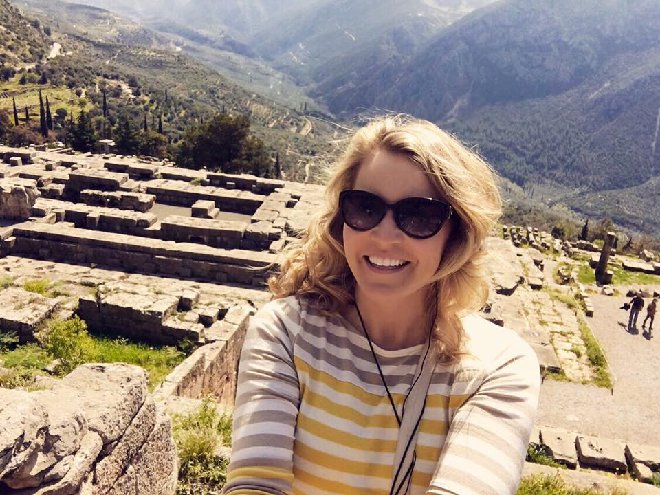 6. What have some of the highlights of trips been for you and your students over the years?
Seeing the Eiffel Tower sparkle at night was definitely breathtaking! The food in Italy was fantastic- from the pizza to the gelato. The students and I also enjoyed Ephesus in Turkey and actually walking down the same streets as St. John the Baptist and the Virgin Mary. But one of my most favorite cultural experiences was in Greece when we had a traditional Greek dinner, which included showing us how to make olive oil, how to dance a traditional Greek dance, and we were even able to participate in the plate breaking tradition!
7. Anything else you'd like to add?
Every experience I have had with ACIS has been wonderful- whether on a trip with the students or at a global conference. I feel confident in choosing this travel company, both when it comes to experience and safety. I know these trips have made a difference not only in my life, but also for my students and our community.
Want to speak to an ACIS teacher as a reference before you plan your own trip with ACIS? Click here to request a reference from a teacher in your area!

FREE CATALOG
ACIS Catalog
Browse over 195 educational travel excursions all over the world. From
service learning to cultural connections, find a trip to meet your goals.