Back to Blog Home
Teacher Spotlight: How Katherine B. Leveraged Educational Grants to Bring Her Students to D.C.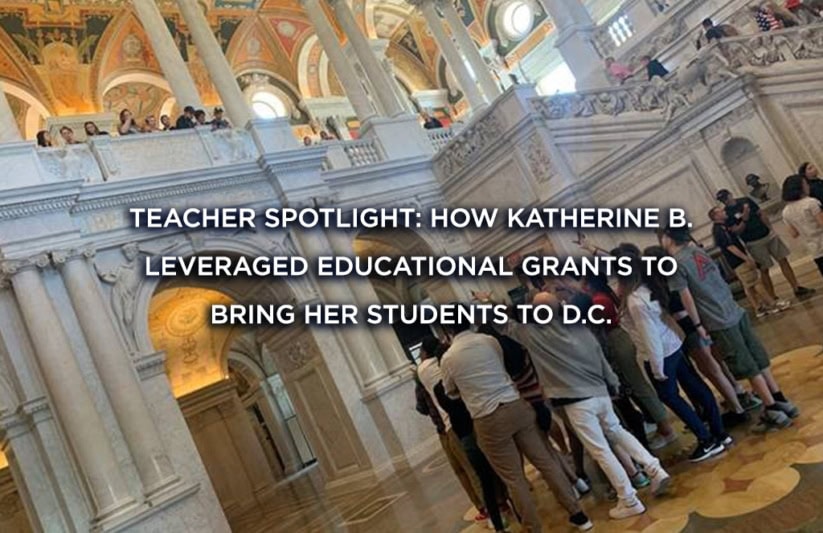 When grant money for the diversification of educational experiences came through for Katherine's class that would allow them to travel to D.C., she turned to a number of travel providers to try to pull off a trip in just a few weeks that would allow the seniors in her course, "A Look at US History through Ethnic Studies," at New London High School in Connecticut to take part in the trip. When other travel providers said it couldn't be done or it would be too expensive, ACIS got it done. Katherine's story is one that shows that where there's a will, there's always a way. Here's more about how she obtained and used the grants to make this trip possible and how she chose D.C.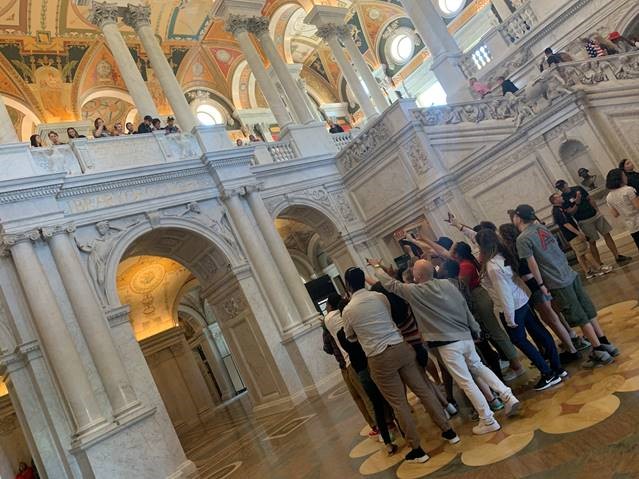 What is your advice to teachers looking to secure grants to help fund educational travel experiences?
I think I depends on the grant. Our grants focused on diversifying the educational experience for students. Part of the application process was to show how we are diversifying our curriculum for different student groups. We created a one semester course titled, "A Look at US History through Ethnic Studies" which began in the Spring semester. By creating an ethnic studies course with a focus on American History, the Washington, D.C. trip was a natural fit with the curriculum and the goals the grants were meant to support.
Were there timelines or other restrictions on how/when the grant could be used?
With all grants there are timelines and restrictions. We wanted to book the trip as quickly as possible so that our graduating seniors who were integral in starting the course could participate. The trip was written into the grant so part of this grant money was already earmarked for the trip to Washington, D.C., therefore finding an agency who could help plan the trip and stay within or close to our budget was key in making the trip a reality.
You booked the trip in less than two weeks. How did ACIS help make your trip come together so quickly?
ACIS was AMAZING!!! When other companies refused to work with us or gave us astronomical quotes, ACIS was willing to listen and work with us to make this trip a reality for our students. If it wasn't for Ariana and her team, I am confident our students would not have been able to make the trip this year. I had never planned a trip of this magnitude for a group of students before (or in this short of a time period), and I am so grateful for the expertise and guidance I received from ACIS.
How did you recruit your group to travel on such a quick turnaround?
The students who were registered for the course knew from the beginning of the course that there was a possibility for a trip, if the funding came through. As the students became more and more involved in the content and experiences of the course, they really wanted to make the D.C. trip happen. For many of our students, this kind of trip is a once-in-a-lifetime opportunity, so they were very willing to participate.
What made you decide on D.C. as your travel destination? What were your students' favorite parts of the trip?
D.C. fit in with our curriculum, especially the African American and Native American Museums. The students were enthralled with these museums and, already having some background knowledge from the course, were intrigued even further with findings in the museum.
Is this D.C. trip something you plan to make an annual tradition at your school?
Yes! As we move forward in the course, we hope that the students enrolled in the course will raise the funds to make the trip a reality since the grant money only covered the cost of the trip for one year. Juniors who attended the trip this year are looking forward to making the trip happen for other students in the coming year.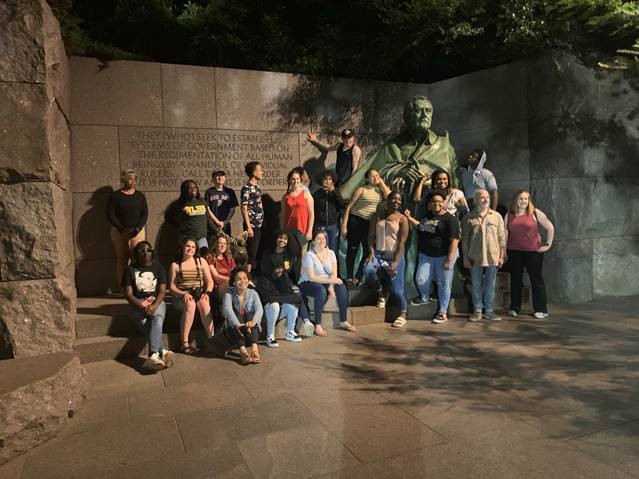 If you want to expand upon what your students are learning in the classroom and give them a once-in-a-lifetime opportunity to bring educational experiences to life in a new corner of the U.S. or Canada, download your copy of our brochure to learn more about our offerings, or get in touch to see what we can do for your class!