Anthony D'Amico teaches English at Floral Park High School in Floral Park, NY. He's been leading student tours for the past 10 years and is a big believer in the power of travel to change young people's perspectives. While acting as a group leader and giving students the opportunity to see the world has been gratifying and worthwhile for Anthony, the biggest obstacle for almost every student was always cost. That's why he started a scholarship program at his school to make it possible for one student each year to travel for free.
We interviewed Anthony about his success in fundraising over the years, how he pushes his students to get the most out of their travel experiences, and why he travels with ACIS: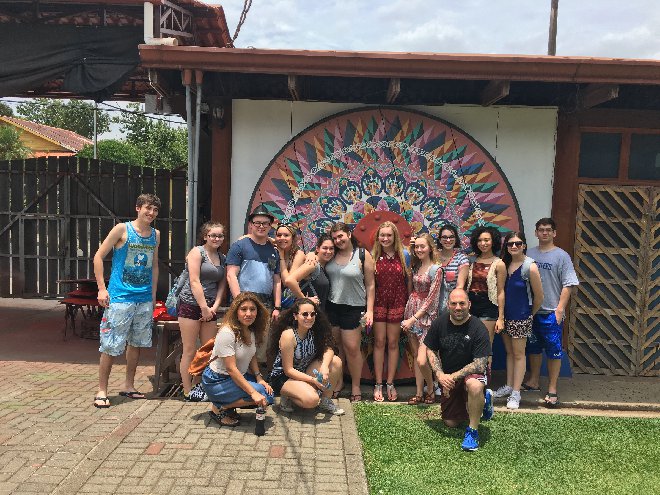 1. How long have you been traveling with students and which countries have you visited?
I've been traveling for the past 10 years, and I've been to England, Italy, Ireland, Austria, Germany, Costa Rica, Spain, Croatia, France, and Greece.
2. What inspired you to lead your first trip?
I was inspired to travel with students from my own travel experience. I wanted to show them the places they have only seen in pictures or online. One positive experience on one of my trips can change a life.
3. What led you to choose ACIS as your student travel provider?
ACIS is the premier company. I always refer to it as the Cadillac of travel companies. ACIS is not the cheapest company out there for traveling with students, but how can you put a price on quality and peace of mind?
4. You've started a fundraising program at your school – can you tell us about your motivation for doing so and how you've managed to accomplish your fundraising goals over the years?
I always had a thorn in my side in terms of traveling with only the students who could afford it. I wanted to provide a once in a lifetime opportunity to a deserving student. This trip may serve as a catalyst to the student who wins it. If a trip like this is possible, anything is possible. I want to kick down the doors of impossibility.
It takes a village, as they say, to make a scholarship of this magnitude possible. I had to be creative and persistent to earn the necessary funds. The Floral Park faculty and staff were so supportive and willing to donate time and money to this effort. This scholarship is a testament to the close-knit family at Floral Park.
5. How do you structure your trips to accommodate your educational goals?
The trips must have a good balance of learning and fun. I encourage the students to find something they can appreciate in every experience, even if they are out of their comfort zones.
6. What have some of the highlights of trips been for you and your students over the years?
Every trip offers unique experiences, but the most rewarding experience on a trip was when we visited a school in Costa Rica. We were welcomed by the students and they performed traditional dances for us. My students left the school with the desire to help those less fortunate. They were brainstorming ways to raise funds for these inspirational young students.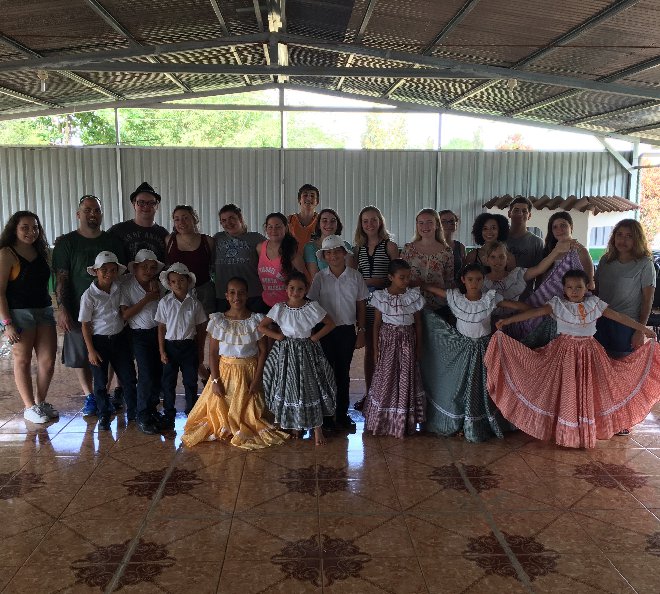 7. What do students stand to gain from a life and educational experience perspective by going on a trip like this?
The world is accessible to everyone. In an age when we are spending more and more time behind screens, these real-life experiences remind my students that there is no substitute for the real things. I want my students to immerse themselves in the culture of a city or country. Whenever possible, we take walks, go to supermarkets or travel to places where locals might enjoy recreating themselves.
8. Anything else you'd like to add?
It is said that a good picture is worth a thousand words, but I say great experiences are worth millions of memories that last a lifetime.
Want to speak to an ACIS teacher as a reference before you plan your own trip with ACIS? Click here to request a reference from a teacher in your area!

FUNDRAISING GUIDE
ACIS Guide to Fundraising
Learn 5 In-Depth Strategies For Raising Funds For Your Travel Program