Andrew Russell is a world languages teacher at Seneca Valley Middle School in Harmony, PA. He's been taking students from his school community to Québec since 2013, and recently completed his latest trip to Québec City with ACIS. Andrew was first inspired to travel with students by his desire to show students that learning another language has real-world applications. Since he started his school's travel program, it has become a highlight of his students' educational experience.
We asked Andrew about his latest trip, the impact traveling has on his students, and what advice he has for other teachers considering traveling to Québec with their students: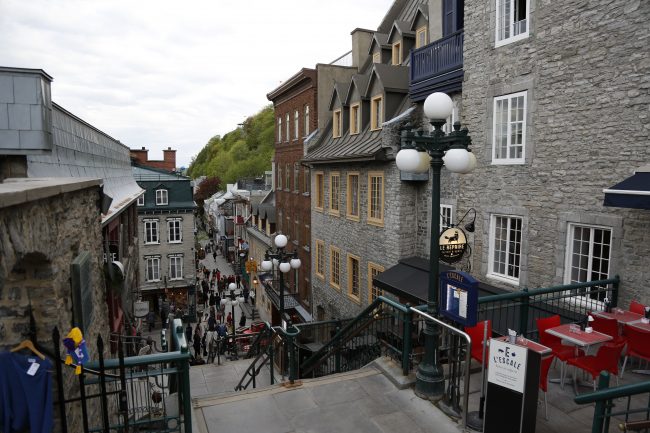 How long have you been taking students to Québec and how many trips have you taken?
We have taken 8th grade French 1 students for 5 consecutive years, starting in 2013.
What motivated you to start leading these trips?
For years, we talked as a department about how great it would be to take middle schoolers on a trip abroad to really open their eyes to the culture and use of the language outside of our "bubble". After searching, and not finding any trips that were "just right," we found a tour of Québec City and thought we would give it a try. The first trip was a huge success, and the Québec City trip has now become a highlight for the entire school!
What are some of your favorite and most memorable moments from your time with students in French Canada?
The best part for me is seeing the "a-ha" moment when the kids witness the language used in everyday life. This is an invaluable opportunity for them to understand the importance of speaking another language, and being able to use it meaningfully in their everyday lives. Also, for many students, this is their first trip to another country/culture. Their excitement and intrigue as they explore a new country and culture is what keeps us coming back year after year.
What do you think students stand to gain from experiences like these?
Students, of course, can gain an understanding and appreciation for a new culture, while enriching their own study of a new language. But maybe even more importantly, I feel that the students gain a sense of independence, responsibility (both personal and global) and the pride of traveling and being able to put to use a skill they have been honing all school year.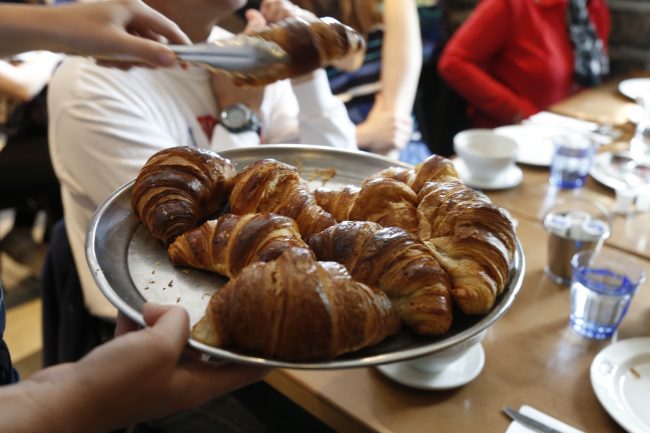 How can travel opportunities help drive interest in world languages education in schools?
The Québec City trip has ignited a new found interest in French in our school and has also motivated groups from other languages to branch out and begin taking their students on similar excursions that will enrich their learning and love of a new language and culture. Word has spread district-wide that the middle school language program takes language learning to the next level at such a young age with these wonderful experiences for our students.
What advice would you give to teachers interested in starting a tradition of traveling at their schools?
Just do it. Although it seems daunting and even scary at first, with the right amount of preparation and planning, it will be an experience you and your kids will never forget. With one successful trip under your belt, the subsequent years become easier and easier and word spreads fast among students and parents about these great experiences.
Would you recommend traveling with ACIS to other teachers, and if so, why?
We would definitely recommend ACIS to other teachers because of the ease of communication and planning. Once the original sign-up and organization was complete, ACIS took care of everything else. With professional staff to answer any questions that come up, phenomenal guides, and affordable prices with luxury accommodations, ACIS provided everything we needed from start to finish.
Anything else you'd like to add?
The tradition of Québec City for our French students is here to stay, and we look forward to working with ACIS again next year, and the years to come!

TOP 10 QUESTIONS PARENTS ASK
Parents FAQ Sheet
Learn the Questions and Answers Parents Most Often Ask Before an ACIS Trip