This guest blog post was written by Lucy Bartholomee, an art teacher, writer and avid traveler based in Texas.
The thrill of standing in front of great works of art—live and in person—is breathtaking. Teachers of visual art spend our lives sharing the joy and excitement of looking at art with our students in the classroom. The opportunity to travel overseas with my art students has multiplied that experience to an infinitely greater level of learning and fulfillment. On top of that, it's so much fun!
In Italy, for example, our itinerary always includes hugely famous artworks, and it also allows time to see much more than the printed program. My students and I are inspired by the creativity of others to enjoy sketching and photography all along the way. After more than a decade of traveling with ACIS and my art students, I have a long list of wonderful encounters with amazing art.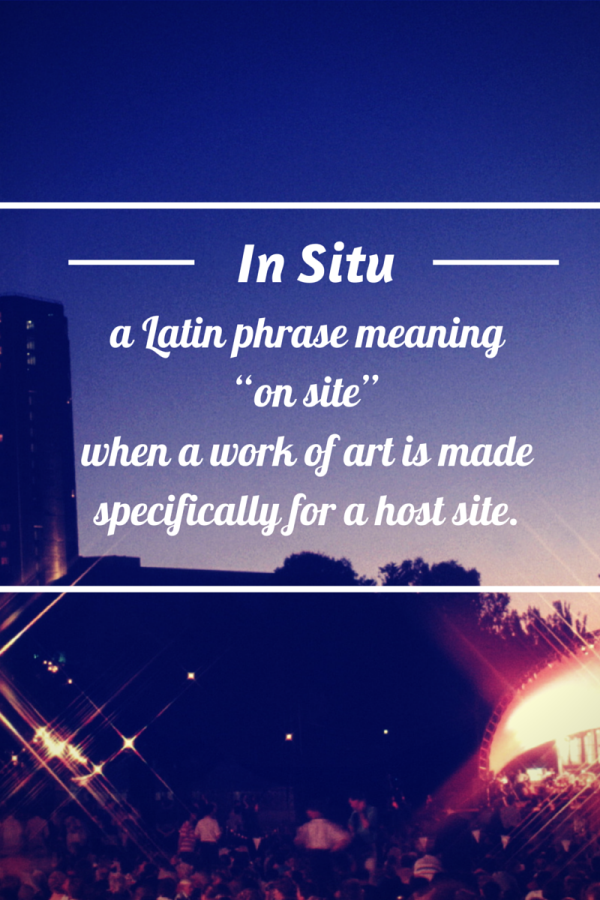 When we are headed to the glorious Pantheon, I also like to stop by the quiet the Santa Maria Sopra Minerva just around the corner. Inside, I lead my students to stand before Michelangelo's Christ Bearing the Cross—no lines, no tickets, just ethereal beauty. At slightly larger than life size, this sculpture may not be as imposing as The David, but it is equally beautiful. Remarkably, I believe this piece stands exactly where Michelangelo himself left it 500 years ago. The ghost of the master seems to whisk around us as we contemplate that moment in history together.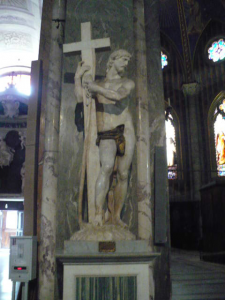 The famous Caravaggio triptych of Saint Matthew was created specifically for the Contarelli chapel in the church of San Luigi dei Francesi. In Situ, a Latin phrase meaning "on site" is a term used in art when a work of art is made specifically for a host site, or refers to a work of art created at the site where it is to be displayed. This church is a bit off the beaten path, but it is worth seeking out. And here is where that little phrase in situ really comes to life. Caravaggio's paintings were conceived and created for this space and this space alone. The sunlight from the actual windows of the Contarelli Chapel plays across the paintings in identical patterns to Caravaggio's dramatic light and shadows. These paintings would not work in any other setting. Here, in situ, they are mesmerizing.
Traveling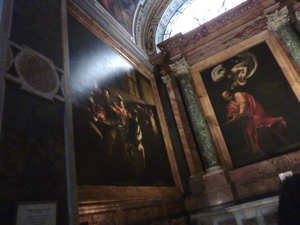 with students give us the marvelous opportunity to connect over art and conversations that we would never get around to in a classroom. Here before these paintings, I gushed about the drama of the lighting and the dirty, common characters Caravaggio painted, challenging the accepted standards of religious paintings. I spilled the beans about his violent lifestyle; that he had to run away from Rome for killing a man, and that the church put a literal price on his head. We talked about how no one painted like Caravaggio before this triptych was installed, and how other painters immediately began to crank up the drama and violence in their paintings after seeing them.
One of my students from that marvelous teaching moment sent me an email from college the next year. Now she was gushing: "I totally rocked it in art history today! No one else even knew who Caravaggio was." She told her class about her experience seeing these paintings, what the rest of the church looked like, and many other details that she remembered from our visit.
Learning that lasts and has a great impact is always a joy to witness. Knowing that there will always be more of these amazing experiences with my art students when we travel is why I will always love to go!