Una Dimitrijevic is an ACIS Tour Manager that lives in Lille, France. She holds degrees from The University of Cambridge and Sciences Po Paris, and when she's not managing tours for ACIS, she works as a professional translator.
The Big Wheel has gone up in the town square, delicate white lights are glittering above the narrow streets, and those charming wooden huts have been erected for the winter market. These are the first signs of the holiday season. The marketing push to make Black Friday a "thing" in France has largely failed, much like previous attempts at making everyone purchase candy and costumes for Halloween, to which the French, in their time-honored tradition, turned up their noses in unison.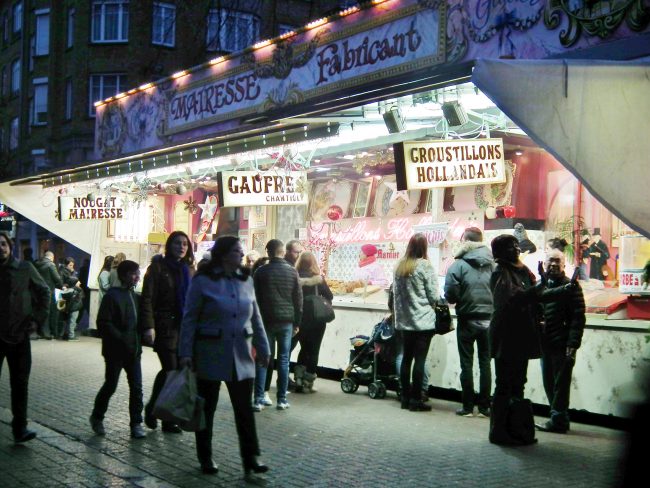 The holiday season here is much more about filling the streets with the smell of mulled wine and the sound of children gleefully munching sugar-coated nuts, and less about filling your Amazon shopping cart. We also lack the ubiquitous Christmas carols in every store, a situation which may either be to your delight or to your dismay. Personally, I tend towards the former, although I remain bemused at the distinct lack of French-language Christmas songs.
So no, French Noël is not about singing and shopping, but rather, it is yet another excuse for eating. The holidays with my French in-law's almost entirely revolve around dining and sleeping. The only other activities involve, in one way or another, getting food or going to where the food is.
On the sunnier days this means picking winter vegetables from the garden or going mushroom hunting in the forest. On the colder days and evenings, going outdoors means going to the market to get a few missing ingredients or simply driving to somebody else's house for dinner. I can safely say that eating can be considered a national pastime.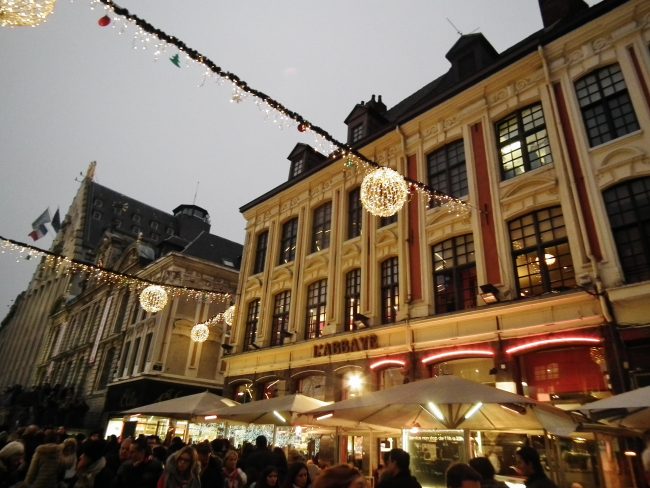 During the Christmas holidays, we eat salmon and foie gras for six days straight. We bake cinnamon-spiced cookies and transform our kilos of freshly picked chanterelle mushrooms into canned preserves. A few days before December 25th, we go through the ritual of decorating our Christmas tree, which will only stay up for a couple of weeks. The big family meal generally takes place on Christmas eve.
In France, much like in the Anglo-Saxon world, the main course will involve a large bird, potatoes, and vegetables. Only I have still never eaten a Christmas turkey here. Rather, you're more likely to be served goose, guinea fowl or chapon, which is a castrated rooster and unsurprisingly tastes a lot like chicken.
Far less importance is placed on dessert. Here you won't find the traditional British Christmas pudding or my longed-for mince pies. Instead, much like at every big family meal, the main course will be followed by a cheese course, and then a standard, often store-bought dessert or fruit.
It's the starters that really steal the show at Christmas. Champagne and nibbles for the apéritif are followed by sumptuous servings of foie gras and thinly-cut salmon, served, as always, with fresh French bread.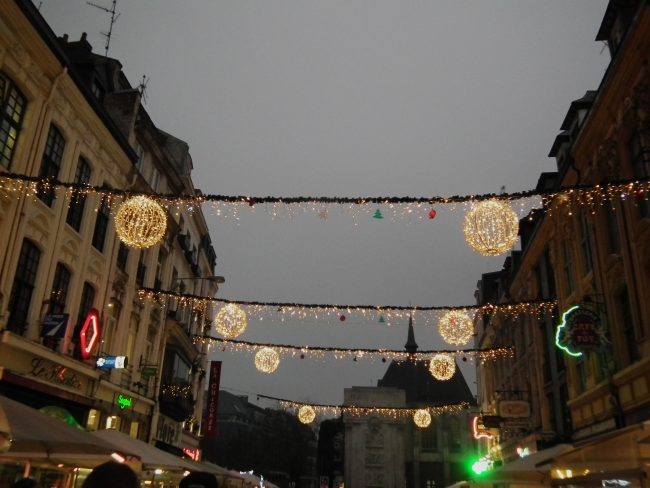 While the ethics of foie gras is a sensitive issue in the US, the only debate around my French table is whose foie gras is better and whether using porto or plum liqueur gives the best results. Some prefer it more cooked than others, and there can also be lengthy discussions about which herbs to use. I picked up a couple of recipes from my mother-in-law, one of which you can find below:
Salted Salmon Recipe
Ingredients:
1kg fresh salmon (pick two flatish pieces of around 500g each, e.g. from the tail)
4tbs Salt (about 80g),
4tbs sugar,
10g pepper
Dill (as much as you like)
Directions:
Take your pieces of raw, fresh salmon and set aside. Mix the salt, sugar, pepper and dill in a small bowl. Spread the mixture on one side of each piece of salmon, then close the pieces together, making a sandwich with the filling in the middle.
Cover the fish with aluminum foil and place in a dish with weights on top (bottles, jars, anything heavy you can find). The weight on top helps the juices and flavors to mix.
Leave in the fridge like this for at least 2 days, but preferably 4-5 days. Before serving, open the foil and cut the fish into carpaccio-thin slices. The dill mixture will create a decorative green edge on the slices.
Eat as a starter with bread and fresh butter or just on its own with lemon juice.
How do your Christmas traditions compare? Let us know in the comments section below!

FREE CATALOG
ACIS Catalog
Browse over 100 educational travel excursions all over the world. From
service learning to cultural connections, find a trip to meet your goals.