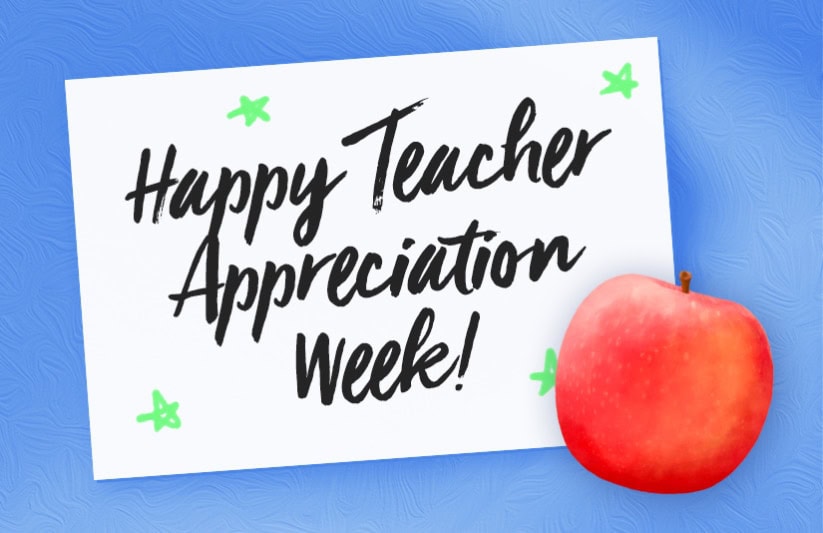 Everyone of us at ACIS loves teachers. From the teachers we had as kids (Hi Mrs. Burke!) to professors we had in college (Hi Professor Sargent!) to the amazing teachers we work with today at ACIS (Hi Emily and Scott and Pamela and Beth and so many others!), our admiration for teachers knows no limit. You inspire us in countless ways and are true heroes of your communities. While you should be celebrated all year long, we hope you feel extra loved this week. Happy 2022 Teacher Appreciation Week!
This Teacher Appreciation Week, we want to recognize some of many, MANY ways that teachers enrich the lives of their students beyond the curriculum subjects at hand. THANK YOU for also teaching the importance of…
Happy 2022 Teacher Appreciation Week from ACIS Tour Managers
Popping in from across the pond a few of our ACIS Tour Managers wanted to wish teachers the happiest of teacher appreciation weeks.
Lucy sends her wishes from Barcelona.
Peter joins us from Austria.
Abi hails from Berlin.
Susana sends her well wishes from Portugal.
And Dimitra takes a quick break from leading a group around Italy, to send her message.
These four tour managers speak for all of us at ACIS when we say thank you, thank you, thank you. May this 2022 teacher appreciation week be the best one yet!