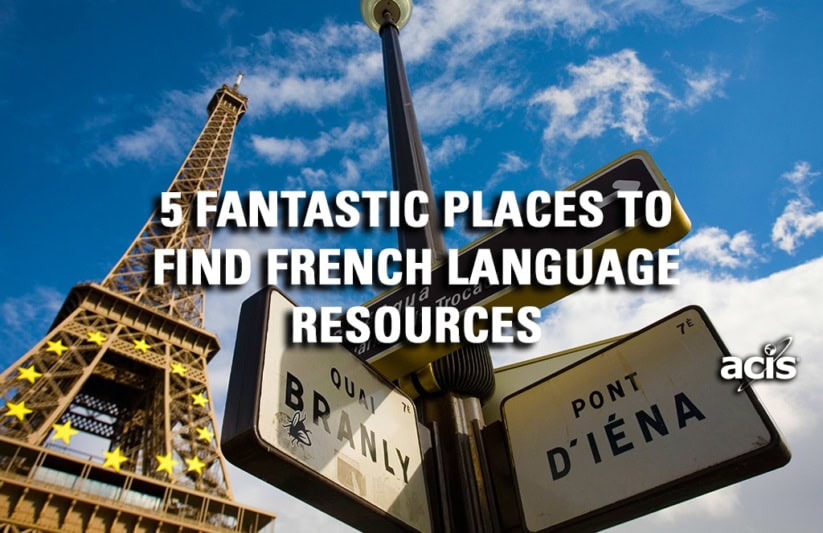 Any teacher of world languages will undoubtedly agree that exposing students to a culture in the target language is the ultimate key to inspiring students to fall in love with language learning. That's why it's so important for French teachers to have a variety of French language resources at their disposal with which to show their students the world of exploration that language learning unlocks. We put together some French language resources for school trips to France.
While the internet is the ultimate treasure trove of French language resources, it can be difficult to know where to look. There are hundreds of thousands of websites out there with content that could be valuable for you and your students. Here's a list of some of the top resources so we can hopefully save you some time when preparing for your next lesson:
1. Omniglot.com
Omniglot is a totally free resource for teachers and learners of hundreds of languages. Its founder, Simon Ager, is a linguist and started Omniglot as an encyclopedia of writing systems and languages in 1998. There are over 100 links to resources on the French language including lesson plans on French culture, links to French media, French grammar, pronunciation, online courses, dictionaries, games, etc. etc. Omniglot is a fantastic resource for teachers and learners in a myriad of ways.
2. The BBC
The internationally famous media organization has assembled a fantastic collection of French language resources that includes everything from games, quizzes, lessons, and videos to more specialized offerings such as a dictionary of rugby terms in French and news in French for Francophone Africa. The BBC's offerings cover a wide array of subject matters and proficiency levels, so it's a great place to find resources to fit your class's level. It's also an especially great place for media resources such as videos and audio recordings.
3. YouTube
Of all the people who's lives have been indelibly changed for the better by the invention of YouTube, language teachers might be at the top of the list. French Language Resources have never been easier to find. With all that's out there, though, it can be tough to know which channels are reliably high quality. Here are 5 YouTube channels we think your students will love:
Français Authentique – https://www.youtube.com/user/francaisauthentique/featured
Oh La La – I Speak French – https://www.youtube.com/user/ohlalafrench/featured
Comme Une Francaise – https://www.youtube.com/user/CommeUneFrancaiseTV/featured
Radio Lingua – https://www.youtube.com/user/radiolingua/featured
Learn French with Alexa – https://www.youtube.com/user/learnfrenchwithalexa/featured
4. Radio France International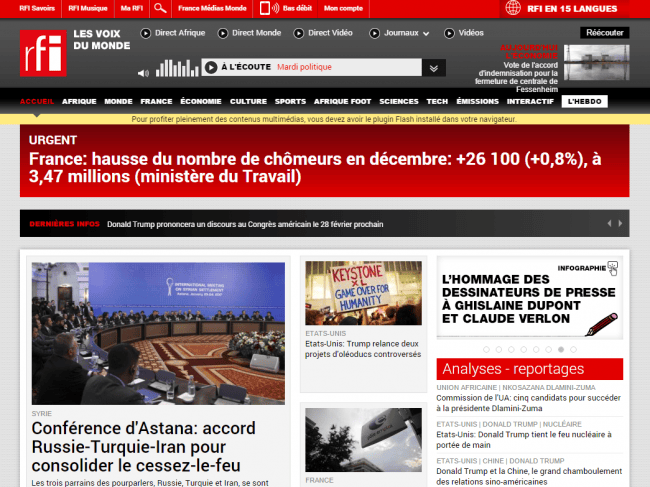 If you're looking for a portal into the French-Speaking World, Radio France International is your key. They offer audio-visual resources for everything from African soccer to international current affairs all en français. They even have an entire section of their website entirely dedicated to teaching and learning about French culture. Whether it's news articles, audio recordings, or videos that shine a light on the happenings of the French-speaking world, RFI has it all.
5. 7 Jours Sur la Planète par TV5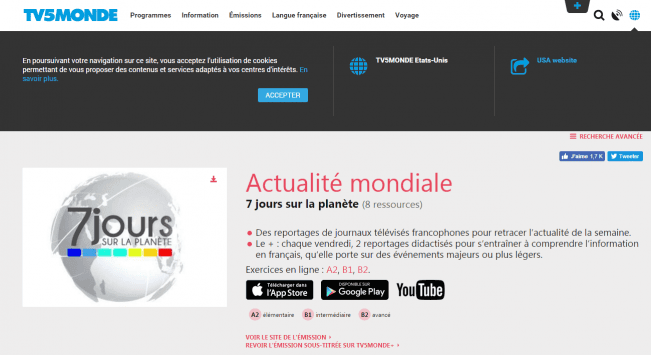 TV5 is another French media outlet that has an entire section of their website dedicated to teaching and learning the French language. They provide 1-2 minute video clips on a weekly basis covering the events of the last 7 days. Not only do they allow viewers to choose their level of proficiency with the language and tailor the audio of the video to suit their needs, but they even provide the option to take a quiz on the video immediately after watching to assess comprehension! All that for free without having to sign up for an account or register in any way. Merci beaucoup TV5!
See a website or French Language Resource missing from our list? Let us know in the comments section below!