This is the first in a series of articles profiling destinations new to our 2017 catalog. This post was contributed by ACIS marketing intern Jeff Zeserson.
Get off the A1 at Junction 62 and arrive in the historic city of Durham, England. One of the first sights you'll see is the focal point of Durham, its Cathedral. The Durham Cathedral has stood for over 1000 years and is considered to be one of the high points in medieval architecture. Its unique style and history make it a must-see when visiting the North East of England. Built between 1093 and 1133, Durham Cathedral is an exemplar of Norman architecture.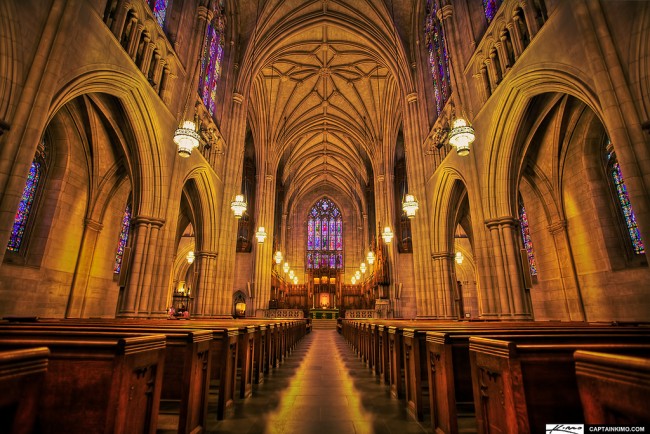 Norman architecture is classified as Romanesque architecture developed by the Normans across different countries during their reign in the 11th and 12th centuries. Norman architecture boasts many unique characteristics, such as round arches, higher windows, and massive construction sites. Durham Cathedral exemplifies the best that Norman architecture has to offer. One of the most impressive features is the Nave, the central part of the building, with huge carved pillars that are 6.6 meters round and high.
The history of this Cathedral is much more than the building itself. The Cathedral houses relics of St. Cuthbert, a saint of the early Northumbrian church in the Celtic tradition, as well as the head of St. Oswald, who was king of Northumbria for almost a decade. Its library contains one of the most impressive sets of early printed books in England, including 3 copies of the Magna Carta. In the 17th century, Oliver Cromwell turned Durham Cathedral into a makeshift prison to hold almost 3,000 Scottish prisoners-of-war.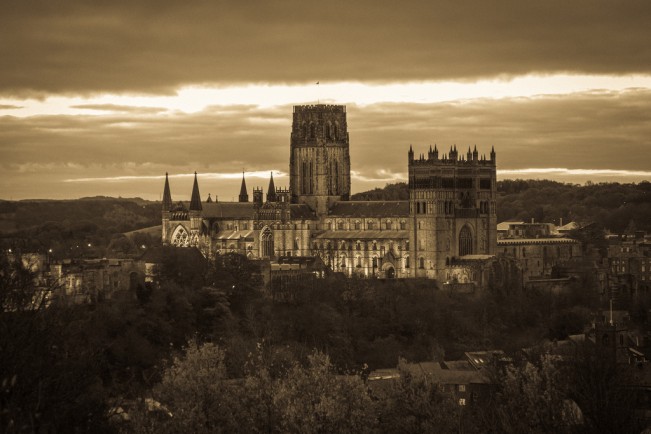 "Durham is one of the great experiences of Europe to the eyes of those who appreciate architecture, and to the minds of those who understand architecture. The group of Cathedral, Castle, and Monastery on the rock can only be compared to Avignon and Prague." –Sir Nikolaus Pevsner
Durham Cathedral is not just a tourist destination but is home to University College. The grounds were donated to the College in 1837 and continue to operate today. Around 150 of the 850 undergrads and post-grads reside in the Cathedral.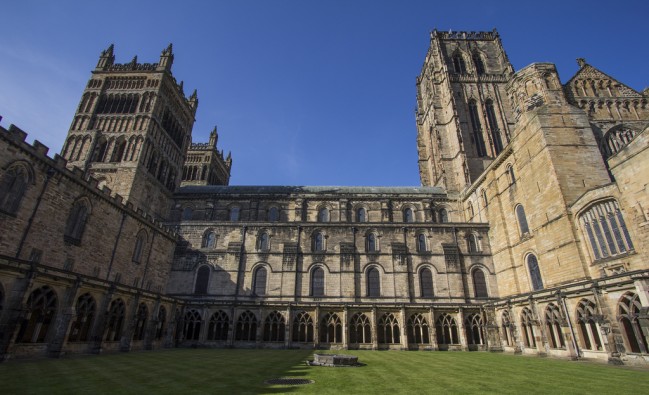 Harry Potter fans might recognize Durham Cathedral as scenes in the first two films were shot there. It was used for both interior and exterior views of Hogwarts. Featured scenes include Professor McGonagall's classroom and Quidditch practice. Goes to show that there is some magic in this special Cathedral!
Check out the rest of Rule Britania, our tour featuring Durham Cathedral along with visits to London, Stratford-upon-Avon and Edinburgh!

FREE EBROCHURE
ACIS Catalog
Browse over 100 educational travel excursions all over the world. From
service learning to cultural connections, find a trip to meet your goals.