First Impressions
I last traveled to Havana more than 20 years ago. We had set this trip up to begin opening up Havana for our market and to take advantage of a People-to-People exchange program. We boarded our charter in Miami (still the only way for U.S. citizens to get there legally), and went through a minimum of paperwork before we were heading down the runway for the brief 45 minute flight.
Havana is 105 miles south of the Florida Keys. With the Bahamas out on the eastern side, we soon came in across a very green island. In winter it reminded me of an Irish landscape with sun! We were flying over Cuba. We touched down in Havana airport and I was like a kid in a candy shop. We were here! Havana awaited us.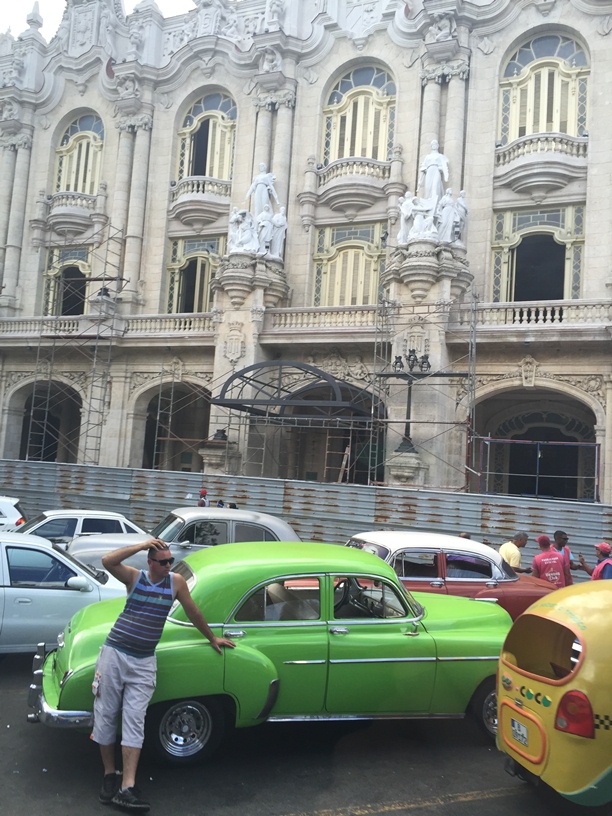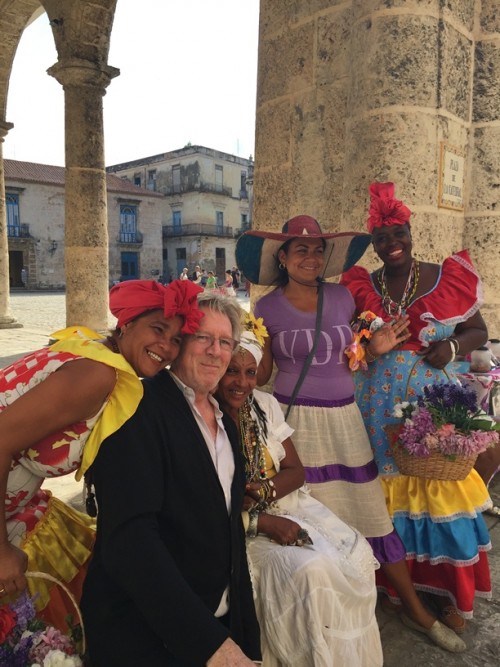 Crossing Over to Cuba
It is a strange phenomenon to cross the prohibition line. Cuba has been under an embargo for too long and even with President Obama's announcement, much work still has to be done. The changes I have noticed since the last time seem minuscule, but incremental and positive. They have lost their partner in the old USSR, and trading partners either come with fool's gold in the form of glamorous seaside resorts that take rather than give, or oil rich countries that are watching their profits and their political systems become undermined…Venezuela. So how would it seem!
Revolution Square looked the same: a stark socialist, open and unfriendly square with the requisite poster of Che looming in the background and José Julián Martí Pérez, on the opposite side. The cars had become a little more mixed, but still the overwhelming impression of the auto landscape was as it was: an amazing museum-like collection of Chevys and Cadillacs, from a time when America could boast that we had the greatest designs in the world. As they say here, Chevy '57 on the outside with a decidedly mysterious under the hood DNA; bit of this and a bit of that, beautiful colors and steering wheel stick shifts. Aha. Those were the days.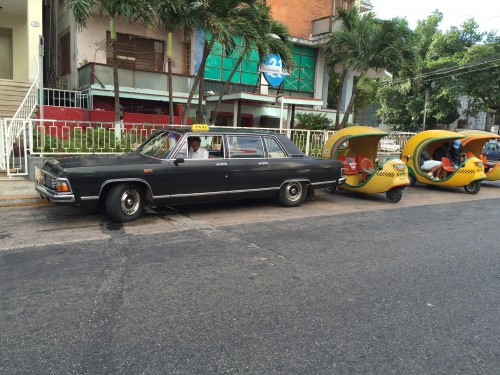 In the old part, buildings were getting attended to. That was different. The city of Havana was cleaning up! It was vibrant, as culturally rich as any great city in the world. Museums that may be crumbling on the outside were full of incredible art inside. The icons of Havana were spilling over onto T-shirts and memorabilia. Hemingway drank here, ate there, slept over there. The glory days of decadence during the mafia heyday were ambient in the jazz bars and clubs that came alive at night. The music scene was loud and wonderful. Classical, jazz, choral, all spilling over into the streets. Vendors were selling their wares, which consisted largely of stuff that had some connection with Fidel. The Parliament building where Fidel took the government by storm is left as it was that day in 1959. Glorious hotels like the Saratoga, which sits opposite the Senate building (that is modeled on our senate building) are worth a visit.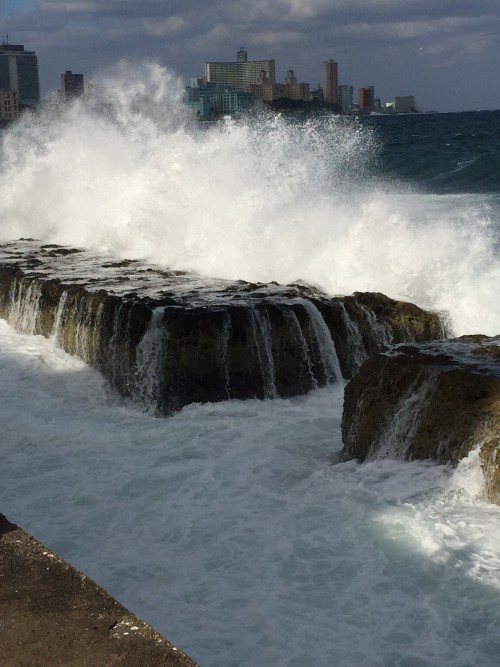 And everyone needs to walk along Havana's postcard-inspiring boardwalk, the Malecon. Though perhaps not the day we were attempting to stroll there! The winter seas were high and they were diverting traffic to prevent cars getting washed away. The central square, Plaza de Catedral, is magical. It reminded me of the main plaza in Cuzco; strong Spanish colonial architecture and built to last the centuries. It is an amazing sight at night. Havana is safe with oodles of enriching cultural things to do. If you want to get down with Cuba and speak with the arts or press community, it's a done deal. Cuba awaits!
To learn more about traveling to Cuba, be sure to attend our Cuba Webinar on February 25, 6:00-7:00 pm EST.