If you are lucky enough as a tourist to have been inundated with water in San Marco, you will have been the recipient of the acqua alta, i.e. the high water.
It happens mainly between November and March and it is a term used for the exceptional high tides that occur in the northern Adriatic Sea. A full moon reinforced by winds such as the Sirocco and Bora are part of the cocktail that causes this phenomenon along with a whole bunch of manmade "improvements" that were made to the lagoon which have caused the tides to not function as smoothly.
These winds help to keep the water in and the manmade barriers act as an anti-flushing device when the moon pulls the waters out. It is a bit like a toilet that doesn't flush well. Literally!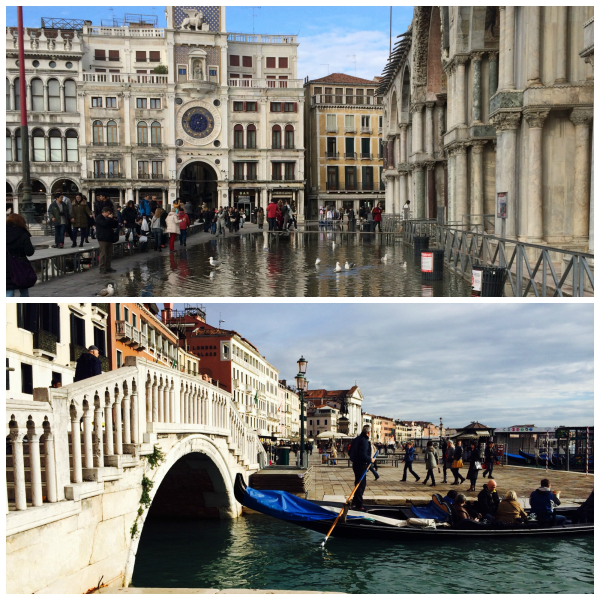 Bottom line, is that you better have your Wellington boots available when you are walking around San Marco or its nearby streets during the "inondazione."
Be prepared to walk along narrow gangplank-like boards as you enter the flooded Basilica or wade into fashionable shops that are under four inches of water.
The private motor launches struggle to get through the low and tiny bridges, the gondoliers have to abandon work for an hour or two, and the streets get "cleaned" by the lagoon water which is not always the freshest or cleanest of waters to refresh the square.
The good news is that there is no aqua alta in the long sticky summer months when the canals are a strange color and smell less pleasant than the cool foggy days in winter!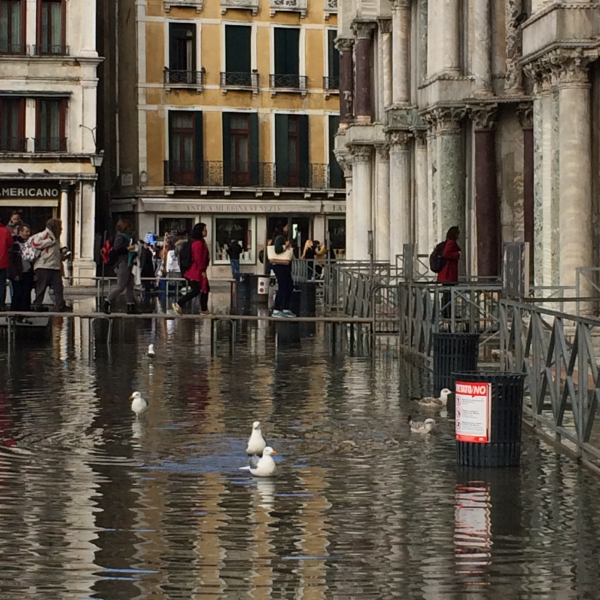 For me, I love the acqua alta, but for the Venetian that I had lunch with, he hated it. However, the good news for the Venetian is that work has been done to assist in the evacuation of the title basin and the acqua alta will be a thing that we look back at in the years to come as simply a fond memory of a fun moment in a beautiful city.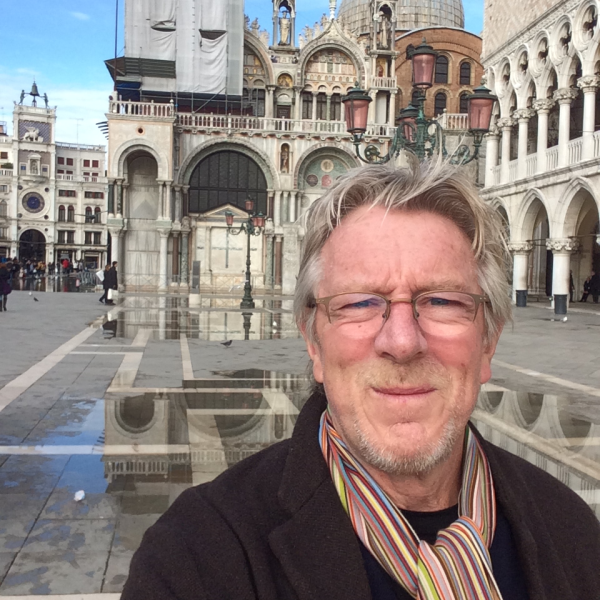 Peter Jones is the founder and President of ACIS. Knowing the important difference between a trip that's mediocre and one that's extraordinary, he built ACIS from a deep belief and understanding that teachers and students deserve the best—from itinerary development to hotels to perhaps most importantly, the people hired to guide teachers and students throughout the journey.