Liz Tyrrell is the Regional Director of International Programs, Chicago, and has been with ACIS for 13 years! She loves to travel and be active outdoors – hiking, swimming, kayaking, you name it – and this year she took a trip to the Greek isles. We asked her a lightening round of questions about her trip in the latest edition of our staff travel series.
Travel to Greece With ACIS Tours!
1. What drew you to Greece specifically?
My husband and I both had gone in college when we studied abroad, so were excited to get back and see some new places – there are so many islands and they all have a different feel. We went to Santorini, Paros and Mykonos.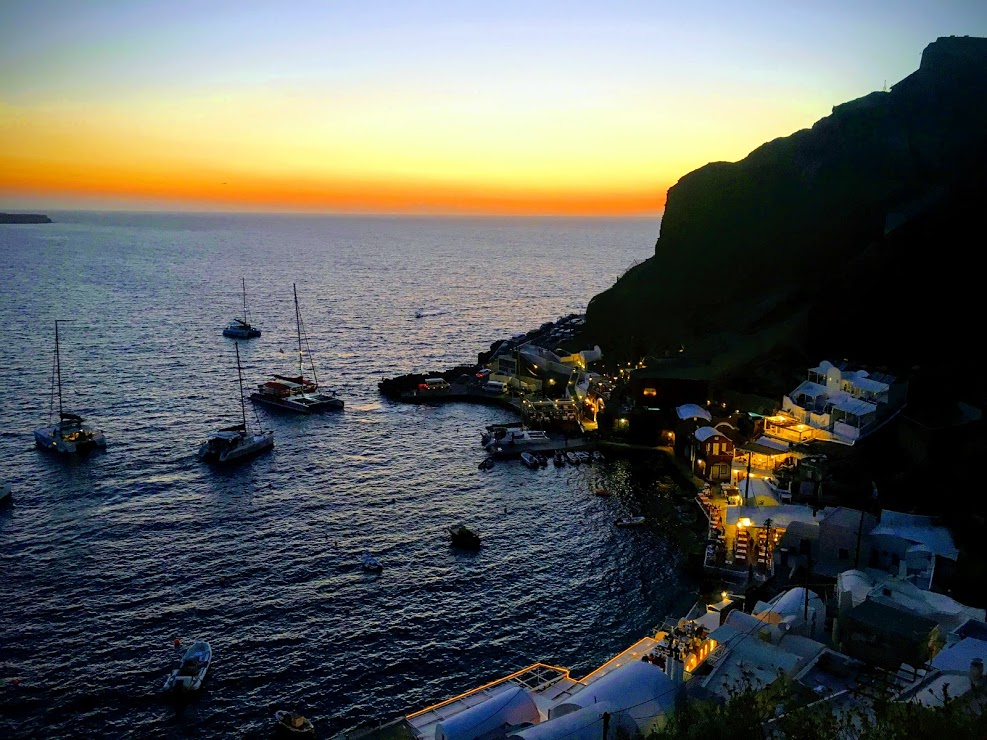 2. Best outdoor activity?
We did a boat tour around Paros that was gorgeous…..and had an inflatable two story water slide. So fun!
3. Best museum?
We didn't go to any museums (eep!), but did hike on the Byzantine Road in Paros which was built about 1,000 years ago and paved in marble.
4. Best thing you ate?
Delicious fresh seafood every day. A few restaurants had you go in and point to which fish you wanted them to cook!
5. Most interesting fact you learned?
The island of Santorini is the lip of a sunken volcano. The island used to round, but when the volcano erupted in 1620 BC most of the island sunk into the Aegean (in what was one of the largest volcanic events on Earth in recorded history)….some say leading to the myth of the lost city of Atlantis!
6. Funniest moment?
We went to Lake Vouliagmeni just outside of Athens for one day before flying home. Lake Vouliagmeni is a natural mineral spa that is home to Garra Rufa fish that will swim right up to you and nibble away the dead skin on your feet. Trying to hold our very ticklish feet still while tiny little fish nibbled away was definitely a memory!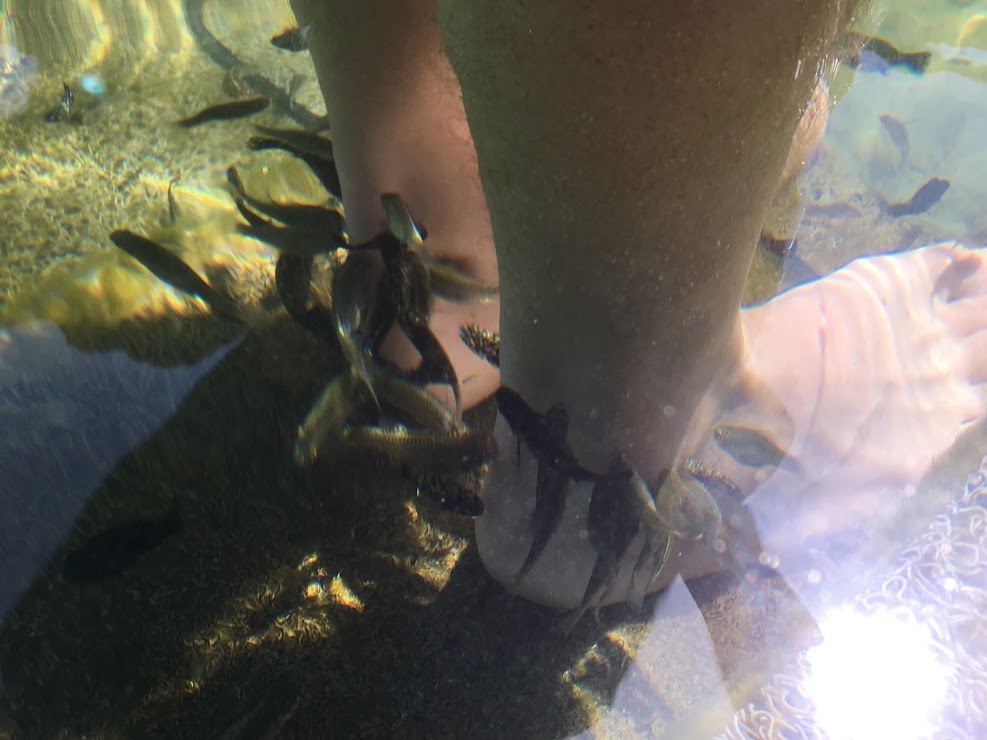 7. What would you do if you went back again?
I'd love to go and see some of the other islands, especially Crete. Each island we went to was so unique.
8. If you had to sell the destination in 5 words what would it be?
I mean, the Greek Islands are two words that I think sell themselves!